As a performance of the "Werq the World" 2022 tour for "Ru Paul's Drag Race" gets underway at Memorial Auditorium in Sacramento on Sept. 7, two crowd members are pulled onstage. They're summoned to perform in a "Lip Sync in Time" contest against a surprise competitor, known in "Drag Race" vernacular as a lip sync assassin. The assassin: Lady Camden.
Certain members of the crowd leap to their feet while Lady Camden, wearing a silver jumpsuit and pink wig, lip syncs "Wannabe" by the Spice Girls. Some people know Lady Camden from Season 14 of "Drag Race," where she finished second place. Others in the crowd go farther back with Lady Camden's alter ego: the British-born, 32-year-old former Sacramento Ballet dancer Rex Wheeler.
This is a triumphant homecoming for Wheeler, who now lives in San Francisco but was living in Sacramento when he auditioned for "Drag Race." Wheeler is here tonight because a hit television show propelled him to fame. But Sacramento's thriving drag scene, where queens can earn money performing at a variety of venues, also played a big role in his rise.
Making the local scene
Sacramento Ballet aficionados might remember Wheeler dancing with the Sacramento Ballet in 2010-15, when he had principal roles such as Peter Pan. Wheeler moved to San Francisco to dance for Smuin Ballet from 2015-18 and started performing drag around the time an injury ended his professional dance career.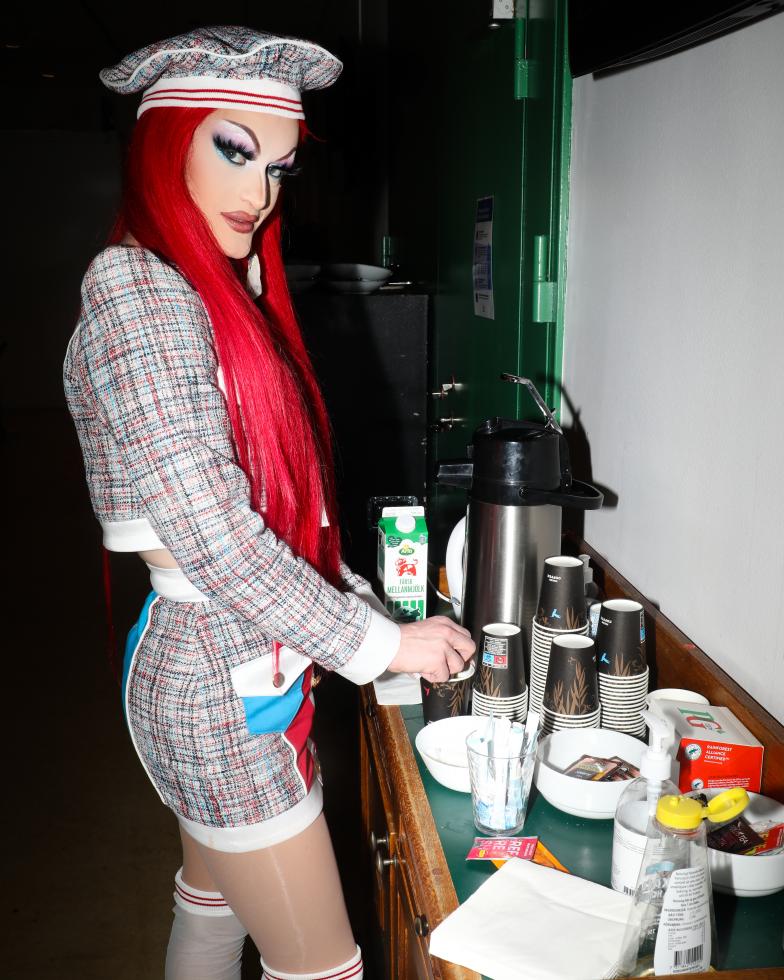 Ballet, like drag, is an insular world where participants can form tight bonds. Fellow Sacramento Ballet dancer Julia Feldman, for example, joined Wheeler for a 2019 drag performance at Sidetrax in Midtown Sacramento. She portrayed Andy Sachs from "The Devil Wears Prada" while Lady Camden lip synced to Miranda Priestly's icy monologue early in the film on the color cerulean blue. At the time, Lady Camden had around 5,000 Instagram followers and was up to around 7,000 when Season 14 of "Drag Race" premiered.
"I remember being very proud of it," says Wheeler, who now has about 389,000 followers. "When you're a local girl, there's no way to reach a broader audience."
Even for up-and-coming local queens, drag can be a lucrative gig. Badlands manager Johnathan Cameron, who performs as a queen named Taryn Thru-U at Sunday drag brunches, says the club has to have $1,500 in $1 bills on hand for local shows. Audience members trade in larger cash denominations so they can throw singles at the stage as queens lip sync to artists like Beyoncé and Lizzo. Queens also collect booking fees from venues, which can range as high as $6,000 for top-four finishers for "Drag Race" seasons. At that level, a good chunk of the fee goes to management, according to Cameron; he estimates that the queens can keep about $2,000.
It's no longer just Badlands or other gay clubs like Faces hosting shows. Restaurants and bars such as Solomon's, Darling Aviary and Ink Eats & Drinks are also part of a thriving local drag performance scene.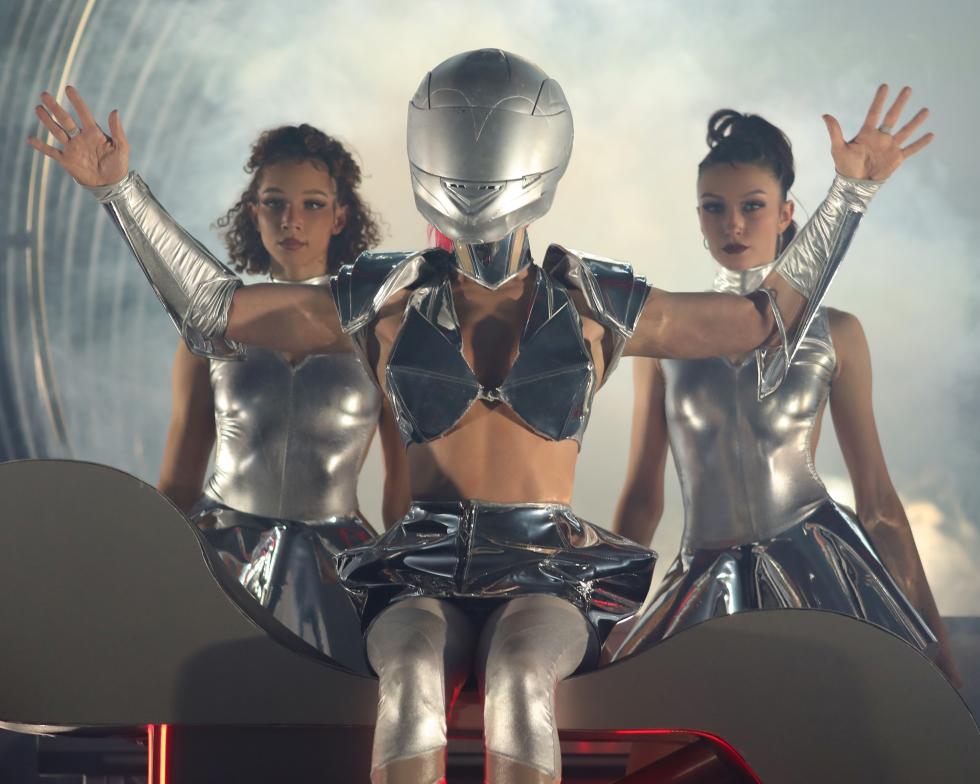 "The change, especially in Sacramento, is the amount of drag that's out there," Cameron says. "Because there used to be a show at Faces and that was it. And then it's grown and now you have drag shows everywhere. There's a drag show every day of the week, basically."
Marcos Pacheco, a Badlands DJ for 15 years, credits the evolution of the drag market in both Sacramento and elsewhere to "Drag Race," which debuted in 2009. "I think it's really taking America and the world by storm, per se, because I feel like it's making drag more inclusive to people," Pacheco says.
There's a limit, though, to how well local queens can do.
"In Sacramento, it's a lot harder to survive just being a drag performer," says Cameron. "You generally need something else to go with it, unless you're lucky enough to host multiple shows." During the COVID-19 pandemic, which shuttered live drag performances, it became even harder to make ends meet.
Back in Sacramento
In September 2020, Wheeler moved in with Feldman and her husband, Sacramento Ballet rehearsal director Stefan Calka, after performance cancelations made it difficult for him to pay rent in San Francisco. Feldman and Calka live in the downstairs apartment of an old Victorian, with a guest room that Wheeler stayed in that September free of charge. He found a cheap place to live in Midtown the following month and worked at a juice shop and a taqueria. "I just remember really hating it," he says.
He supplemented this work by teaching acting and children's ballet classes on Zoom. And, having previously auditioned unsuccessfully for "Drag Race," Wheeler got the urge to do it again.
"I remember thinking, this is like the worst possible time for me to audition because I had no new outfits," Wheeler says. "I didn't have any money to really spend on a fabulous new wardrobe or production. I didn't have footage for live shows that I could use."
The cost to get on "Drag Race" has become a major issue for the show, with a Vice magazine writer estimating that "contestants are spending anywhere from $4,000 on the low end to upwards of $20,000 on the higher end." Aside from outfits, queens have to pay for everything from makeup to high-end wigs.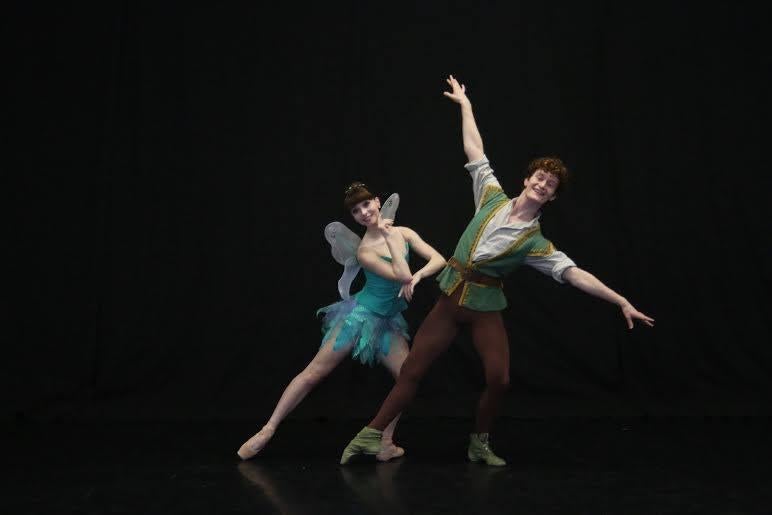 Cameron, who's auditioned before, has mixed feelings about it. "Though it's made it (drag) mainstream, it's about what you can buy versus back in the day, it was what you could create," Cameron says.
Before his own audition, Wheeler went through his closet and got to work altering outfits. Another Sacramento Ballet dancer, Kaori Higashiyama, helped make some of his costumes he would wear on the show. Auditioning requires sending in a 20-minute video, which thousands of hopefuls might do. Wheeler and another friend from Sacramento Ballet, Ava Chatterson, who lives above Calka and Feldman, filmed at local artist Rafael Delgado's art studio and in a Midtown alley.
Somehow, it worked. Wheeler's application was accepted, and in May 2021, he went to Los Angeles for the several weeks of filming that would change his life and make a name for Lady Camden.
At one point during a runway walk on the show, Wheeler appeared to trip and lose his wig, but popped up wearing a Freddie Mercury-esque mustache and a smirk, revealing the moment had been planned. Wheeler also won fans with his histrionic cry of "MAXINE!" during an in-episode acting challenge that spoofed soap operas.
Wheeler's life has also transformed financially. Aside from his increased booking fees, which he didn't specify, Wheeler won $50,000 as runner-up on his season and won challenges in three episodes that netted him another $15,000 and a trip to New York.
How long the increase in earnings lasts is a different question. Another "Drag Race" star, BenDeLaCreme, remarked to the crowd during a performance at Badlands in 2018 that queens can have their bookings set for two years after appearing on the show. But Wheeler, who returned to Sacramento after "Drag Race" and moved back to San Francisco not long thereafter, is being cautious with his new financial status and trying not to touch the influx of income.
While "Werq the World" did 4-5 performances per week, Wheeler booked his own shows in cities like San Antonio on his off days. Wheeler says he's performing an average of 4-6 shows per week, with each in a different city. "Werq the World" travel has been by tour bus, while Wheeler goes by plane to solo gigs.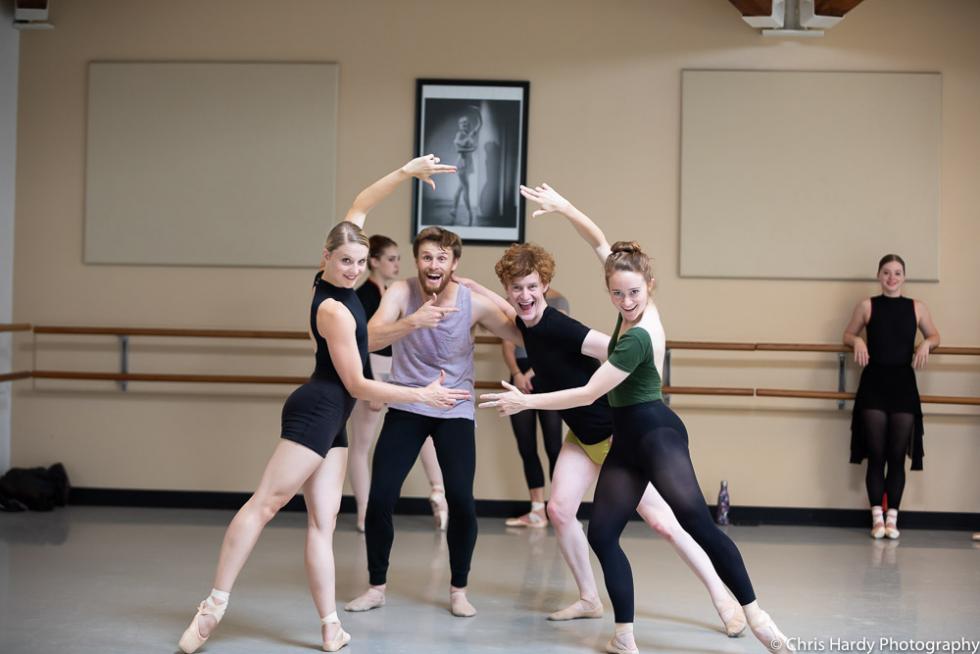 As both Cameron and Wheeler allude to, there is always another season of "Drag Race" or its All Star or international versions around the corner, bringing another array of queens who can become the new focus. Contractually, queens can have long-term obligations to future editions of the show, though this isn't necessarily seen as positive, with Cameron saying, "You are literally on-call."
Still, Wheeler's enjoying life at the moment.
"It feels like a well-deserved dream come true to be able to not stress about making rent next month," Wheeler says. "Because I've always been a ballet dancer who gets paid just enough to make a living and sometimes not enough. And I'm used to just grinding really hard. So now I'm in this place where I'm overworking myself but making a lot of money."
Watching queens werq
After the lip sync battles at the beginning of the "Werq the World" performance at Memorial Auditorium, Lady Camden performs in multiple other numbers, including a closing lip sync with everyone else in that night's show. "Of the performances we watched, some of them were so disappointing," says Cameron, who was in attendance. "But then everyone I spoke to said that Rex closing was like the best performance."
After the show, Wheeler's Sacramento friends wait to greet him, including fellow former Sacramento Ballet dancers Calka, Feldman and Chatterson, who helped him move back to Sacramento during the pandemic. The friends get emotional. So does Wheeler.
"They were there at the time I needed them the most and they really just came out for me and drove all the way to San Francisco and picked me up and rescued me in a way," Wheeler says. "It was just one thing I will literally never, ever forget."
–
Get all our web exclusives in your mailbox every week: Sign up for the Comstock's newsletter today!