Like many young people who want to make a difference, Anna Fontus had her heart set on a career in international relations. The ability to influence global conversations and travel the world was seductive. But when she started nearly a decade ago at the policy development firm Capitol Impact, she quickly realized that the problems she was so passionate about on an international scale were happening right here in Sacramento's backyard.
"Horrible inequity, severe poverty, criminal justice," Fontus enumerates, "I became very passionate about the prevalence of these challenges that I was shielded from (with my) middle-class background, and about education and workforce opportunity as a catapult out of those types of situations."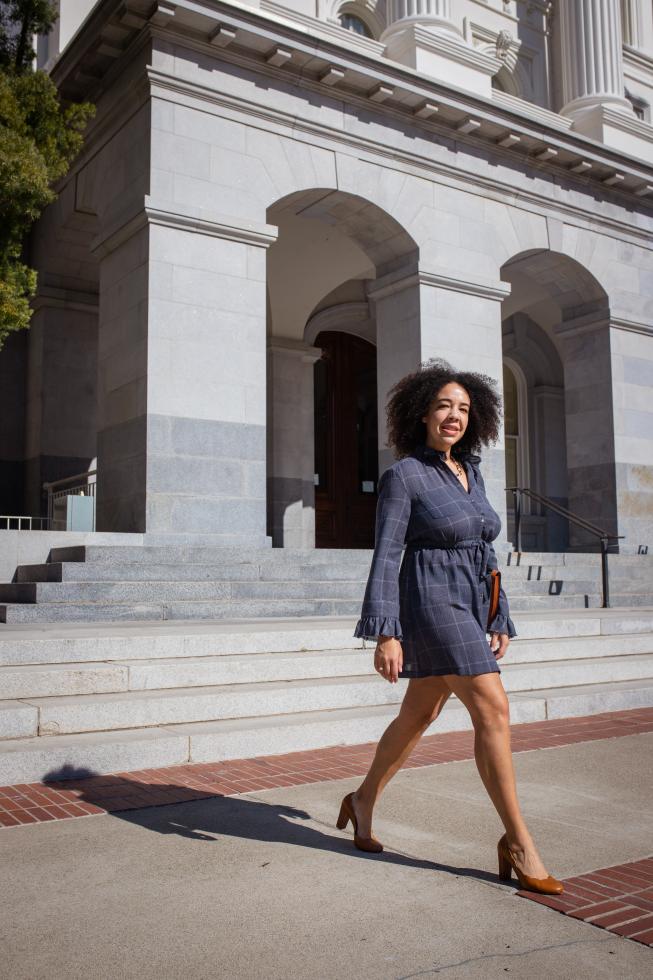 Fontus, now senior program director at Capitol Impact, is shielded no longer; she's become an expert on some of the more veiled issues that lead to inequality in California's complex social systems. Some low income high school students, she mentions as an example, do not receive the minimum coursework needed for UC and CSU eligibility, an "equal starting line" issue that requires attention before we even get to conversations around college admissions and equal pay.
When she's not leading meetings and crafting public policy, the Sacramento native is dedicating her time to the Diversity, Inclusion, and Belonging initiative she co-founded in 2019 as part of Metro EDGE (a young professionals network within the Sacramento Metropolitan Chamber of Commerce). Fontus says she and her friend Joe Hernandez (who was the chair of Metro EDGE in 2020) were tired of the homogeneity they were seeing at the executive levels of most workspaces, which she emphasizes "wasn't reflective of the city that consistently makes the top three of the most diverse cities in the country."
Though Sacramento is diverse, Fontus is accustomed to being "the only Black person in the room." Through her work with Metro EDGE, she reaches beyond the notion that it's enough for people of color to "see people who look like them"; she believes it's about more deeply felt messages, like "making sure you'll be welcomed." Fontus, who is also president of Paratransit, Inc.'s board of directors and on the board of Hacker Lab, is being recognized for her work; she was honored as the 2021 Metro EDGE Young Professional of the Year.
The Saint Mary's College of California grad has a bright disposition despite her assertive approach to California's toughest issues. She recently moved to Los Angeles, where her partner's work at a gaming company is located. Although she enjoyed "being able to walk to work and to hearings at the Capitol" when she lived in Sacramento, it started to make less sense once the legislature became closed to the public due to COVID. She's currently enjoying the ocean air and continuing to tackle statewide policy work rooted in Sacramento and beyond.
The missing link I see in some conversations around race and inequality:
When I started, I was learning all these new terms around equity and inclusion and all of these names that I just want to flag right here, right now. Most communities of color are not sitting around their dinner table saying, 'I wish people were more inclusive in my workplace. I wish the police force had a better sense of belonging and didn't commit that murder last week.' It's an industry that may or may not be whitewashed, so I recognize that.
But I was appalled by so many people that I was surrounded by that were quote-unquote 'invested in educational equity.' And I'm not talking about my own workplace, because folks really walk the talk there, but you go to these coalitions that are completely centered on educational equity, and I was always the only person who looked like me in the room. I'm used to that, so I wasn't bothered by that.
But it surprised me because people would be talking about equity gaps, and educational attainment, and college applications and all these things. And then I get there to be part of these meetings, and no one's uttering the word 'racism' or talking candidly. It's very confusing. I'm not saying we should be calling people racist in the room. I'm saying we should be talking about how racism contributes to the challenges that we're seeing.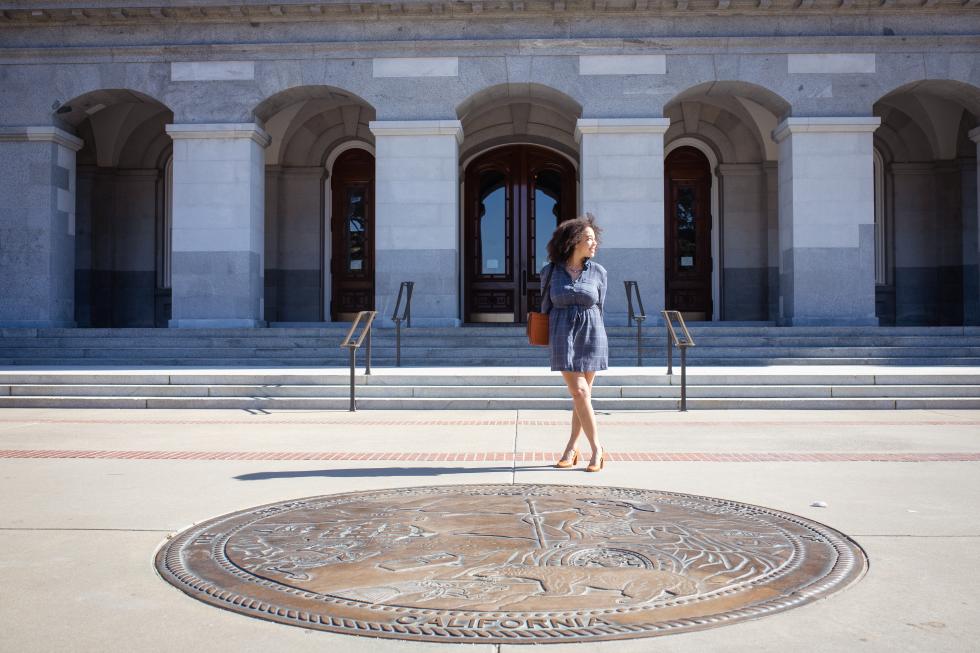 Why being honored as Metro EDGE Young Professional of the Year is so meaningful to me:
I'm not trying to toot my own horn, but the reason it's award-worthy is that it's important to stand in your rights. You shouldn't have to go to work every day and be uncomfortable. Regardless of your background, we're brought up to not talk about things at work that you're not supposed to talk about on a first date, right? Politics and race issues, money.
So I think the most validating part for me is when people of color who are older and in much more senior positions than me say, 'I can't believe how courageous you are. I would have never thought that we would be having this conversation out in the open.' So it's exciting to have their experiences recognized and discussed. It's been a long time coming.
How I like to think beyond diversity, to more meaningful change:
(The Metro EDGE Diversity, Inclusion, and Belonging initiative) is one of the few initiatives that focuses on belonging. A lot of people say diversity and inclusion. I don't get diversity initiatives, because we already have the diversity. I don't want to hear it again. I'm so serious! Inclusion, great, you have people in the room.
But to me, belonging is where the work is. Because you're tinkering with systems and dynamics that lend power or take away power from certain people in the room. How do we address that? Part of being a leader is stepping back and listening and encouraging others to listen.
The need — and demand — for communities and companies to actively participate in conversations around race and equity:
I can tell you that from a (communications) perspective that content (about institutional racism) is the most successful. We have a panel on institutional racism. In early 2019, it was standing room only. There is interest there, and not from people that you would quote-unquote expect. So the kids are alright. Millennials and Gen Z really know where it's at. They're not afraid of these conversations. They want to know more. I don't think that anyone is proud to see what is happening in our community, at least in our generation. There's data that shows that it stresses them out.
The second piece is we need to be an agent, an actual pipeline for people of color to be in leadership positions. This is where you can build the social capital that you need to get the jobs. This is how you can build a network. We're making sure that we're removing barriers to have those conversations and have access to chamber executives as well.
How movement and dance helps me connect to myself and and balance the heaviness of my work:
I did ballet and gymnastics as a kid and then I went on to be a gymnastics coach for toddlers. From there I went on to minor in dance at Saint Mary's, and that was a shift more into modern dance, which was interesting because I was always so ballet focused.
The biggest hit I took during the pandemic was to my motivation. I'm very in tune with the conversation we're having around systemic issues (and the stress that they cause). And so when you add this chaos of the pandemic … I wasn't moving around as much. I realized how connected my happiness was to exercising and being outside. So now I've picked back up and made sure that it's integrated into the routine. It's been an interesting challenge to actively build in those pieces now that they're not part of the natural cadence of things.
Edited for length and clarity.
–
Stay up to date on art and culture in the Capital Region: Subscribe to the Comstock's newsletter today.