Tucked into a Tahoe Park warehouse is Spiders Garage, a wonderland of vintage clothing collected and sourced by owner Chris Bond. Clothing and sundries are neatly organized and stacked to the rafters: rare Levi's jackets, airbrushed Rat Fink shirts from 1960s hot rod shows, psychedelic posters, and many other historic pieces. Some sections are prepared for Bond to easily pack up for selling at the Rose Bowl in Pasadena, the Alameda Flea Market, the Sacramento Antique Faire, or pop-ups in the Capital Region.
Bond, a hobbyist with an archival mind and a humble disposition, says he keeps a robust inventory to sell to other resellers, who he sells to at lower prices, as well as Los Angeles-based wardrobe designers for movies and television. "I'm most interested in finding stuff that was mostly destroyed years ago but somehow survived," he says. His collection attracts the attention of many vintage enthusiasts who discover it via fairs or by appointment at his showroom.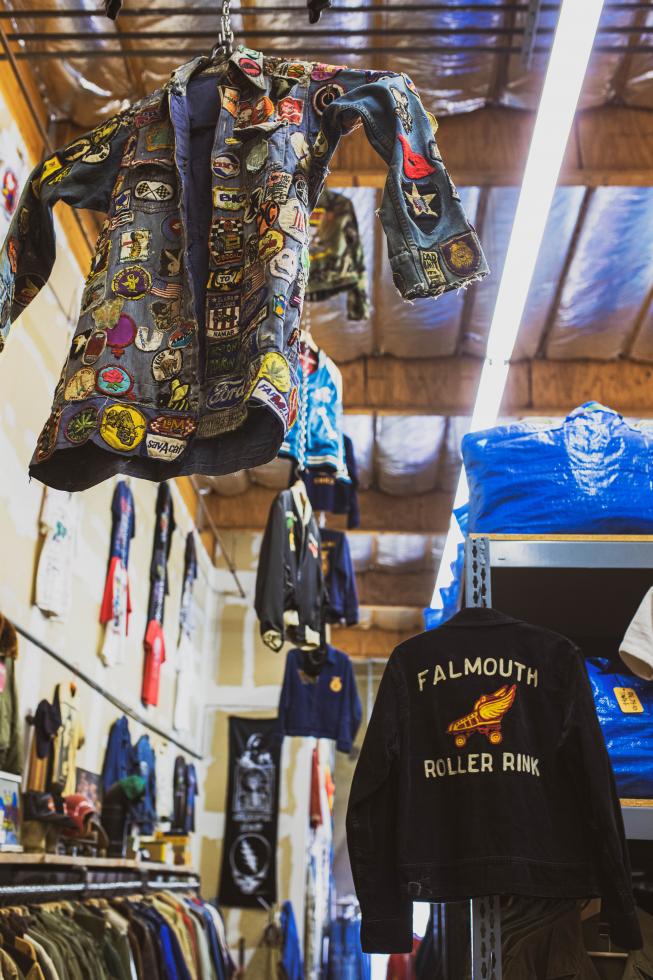 Born and raised in Sacramento, Bond came to vintage collecting and selling by unorthodox means as a skateboarding teen. Mike Hoffee, vintage dealer and owner of the skate shop X21, a hub of Sacramento's skateboarding scene in the 1990s, mobilized Bond and his friends to buy vintage for his business in exchange for free shoes, boards and wheels.
"Us skate kids, not having a ton of money, he would tell us, 'I'll trade you products for old clothes. So if you're out at thrift stores, look for old Levi's, old Hawaiian shirts, stuff like that.'" At the time, Bond didn't much care about vintage but, driven by a desire for free skate swag, acquired a trained eye: "He showed me things to look for while thrifting, like the big 'E' on a red tag on a pair of Levi's, or the selvage on a pair of jeans."
By the early 2000s, Bond was making a living in San Francisco reselling items from thrift stores — band tees, old Converse sneakers, workwear — to retailers like the popular vintage emporium, Wasteland. Back then, he would score "a lot of really cool stuff" as the industry wasn't as competitive as it is now. The manager of Wasteland was a friend and a frequent buyer of his stock.
Outside of vintage, Bond has a background in the music industry and graphic design. He studied advertising and graphic design at New York's School of Visual Arts and, after moving back to Sacramento, designed marketing and touring materials for major label artists at Ground Control. Vintage collecting and selling was always a side project, and he worked at retailers like Jet Rag in Los Angeles, known for its pay-by-the-pound Sunday sales. Bond established Spiders Garage in 2012, which he named after one of his previous, collectibles-filled spaces that was being claimed by the eight-legged lurkers.
He acquires his collection through multiple means: scouring estate sales and flea markets, purchasing from Instagram, setting up alerts on eBay, following up on leads from folks and "being personable with those people." It also helps to be a known enthusiast. "I get a lot of people that will contact me about stuff," he says — like a guy with a collection of old T-shirts who was a roadie for the Grateful Dead. "I can't stress the importance of relationships enough. Most of these people are dudes I would want to be friends with anyways. They've got these insane stories from the sixties and seventies."
It's clear that Bond, as much a cultural historian as he is a business owner, loves his trade. He is currently expanding his collection to a second retail shop two doors down from his current showroom. The space will offer home goods and all manner of "weird, old objects."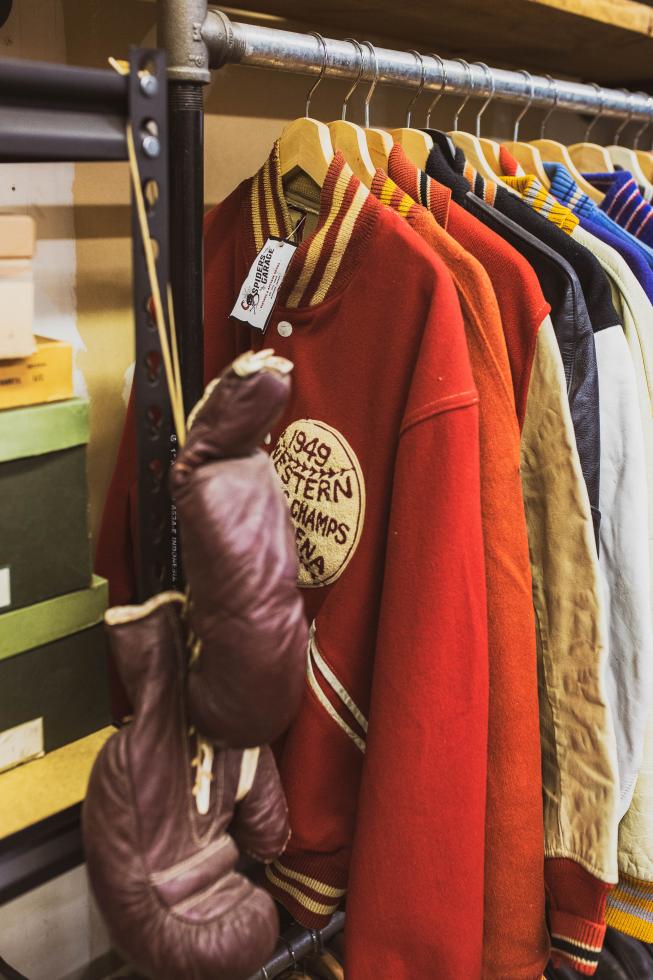 An ever-evolving business model, based on flexibility and the influences and needs of clients: My business model is so much different than a lot of business owners. It's kind of tricky in the sense that I don't have a brick-and-mortar store. It's appointment only. I prefer to do it that way. It allows me the freedom to be able to go out and source inventory.
Having my own shop, it's pretty much a one man show. I handle all the day-to-day — sales, inventory, all the management of selling online. I primarily sell on Etsy these days, occasionally eBay, and every now and then I'll do an auction for something.
It's a lot of learning as I go along. Especially as my business gets bigger and I get more customers and clients, the more I learn. I have a lot of international clients, too, so there's a lot to know about business interactions with people from other countries, the way they approach business and deals and buying.
An influx of vintage sellers on social media during the pandemic, and the effects of an increasingly saturated industry: There's a big market for it. And now that there's a lot of selling platforms — Poshmark, Grailed, Etsy, eBay, Depop — where it's made it really easy.
I mean, it's pretty smart, utilizing that technology to generate a revenue stream. But I think in a lot of ways it did hurt the business too, because a lot of people that coveted those sources for finding inventory would never give up those spots, you know? Whether it be the Goodwill outlets or a certain thrift store in the area that nobody really knew about that seemed to have a continuous supply of good stock. …
Once people started blowing those spots up on social media, it removed that store as a source to get a lot of high-end vintage. But it's just how it is, I guess, with modern technology and TikTok. You have people going into thrift stores and creating TikTok videos of these shops and the stuff you can find there and the value you can get out of it.
And that's obviously going to be appealing to anybody, especially during the pandemic where people are out of work and trying to find a quick, easy revenue stream. So I think that's really added fuel to the fire in a sense. It's definitely enticing, you know?
Fear of losing business at the onset of the pandemic, as vintage is a "luxury good": I think it was scary for everybody because nobody really knew what was going to happen. Especially in this market, I didn't know whether I was going to be able to continue doing it because, in a lot of ways, vintage is a luxury good. Unless you're a reseller, it's not something you're prioritizing in your monthly budget or put ahead of buying food. Or maybe some people do. (Laughs.)
I was worried I would lose all my customers not being able to go out to the markets. I relied heavily on the income from those markets. And so I adapted quickly and realized that people were still buying heavily online. I myself was, and all my friends were buying online. And that was really the definitive way to sustain the business. I could rely on that every month, provided I was adamant about listing and taking photos and staying on top of the online shop.
Diversifying offerings as a way to increase revenue and stay engaged: What I've learned from this business is not getting pigeonholed into a particular thing. I sell all kinds of different items, not just clothing, but housewares and art, various old collectibles, tin cans. I like old things. And so that's what has always kept it fresh and interesting for me where I've never gotten burnt out.
And you want to have various revenue streams, outside of just that one thing. I want to be able to have something for anybody that comes in. If a girl's boyfriend comes in and he's just hanging out while his girlfriend's shopping for her shop's inventory, he can be like, oh, I'm into old audio equipment. I've got a bunch of old tube amps and weird stuff like that. It's not just clothes.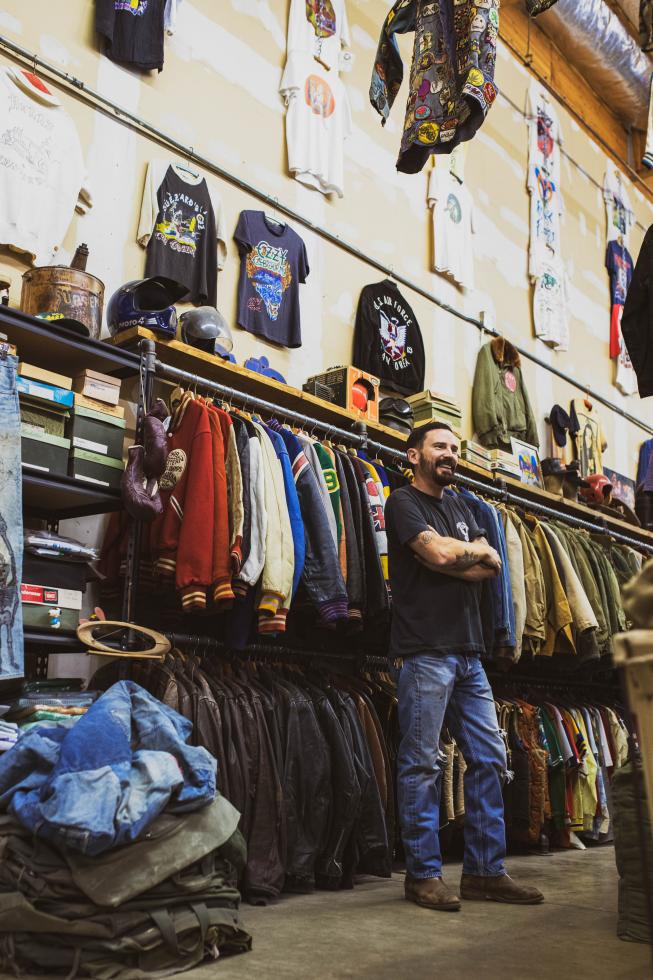 My favorite vintage piece is an ode to Sacramento businesses: The one piece that I have that I would never sell, and I'll probably have my casket lined with, is this really amazing quilt. It's a paneled quilt that was made by a tailor in Sacramento that did chain stitching for bowling leagues and company shirts. So, like, a gas station shirt that would have somebody's name embroidered on it. The owner of this embroidery shop made this insane, giant quilt that is just all these panels of Sacramento businesses from the fifties and sixties that are all chain stitched. It's pretty amazing because some of the businesses are still operating. There's the rug cleaner down the street on Folsom and 65th, they've got a panel on there.
What I love about Sacramento — small-town charm, accessibility, affordability, and a rich cultural history: I was born here. It's home. Regionally speaking, where Sacramento is located is amazing, especially for my business. I can be in Reno in two hours, to the Bay Area in an hour, Redding and Oregon in a few hours. The location, in a lot of ways, is what's special to me. In addition to all the quintessential nature things — the Yuba River, the Sacramento, American River — Sacramento is also different from so many other places.
It's also a big city, but with a very small town vibe. At times you can feel like you're in Mayberry, like you're in some tiny, small town in, like, Ohio. You drive around with the bridges, the trees; you can be anywhere in America and nobody would ever know you're in California. That's always been something that's meant a lot to me in terms of living in California. It has all the big city amenities, but still the small town charm.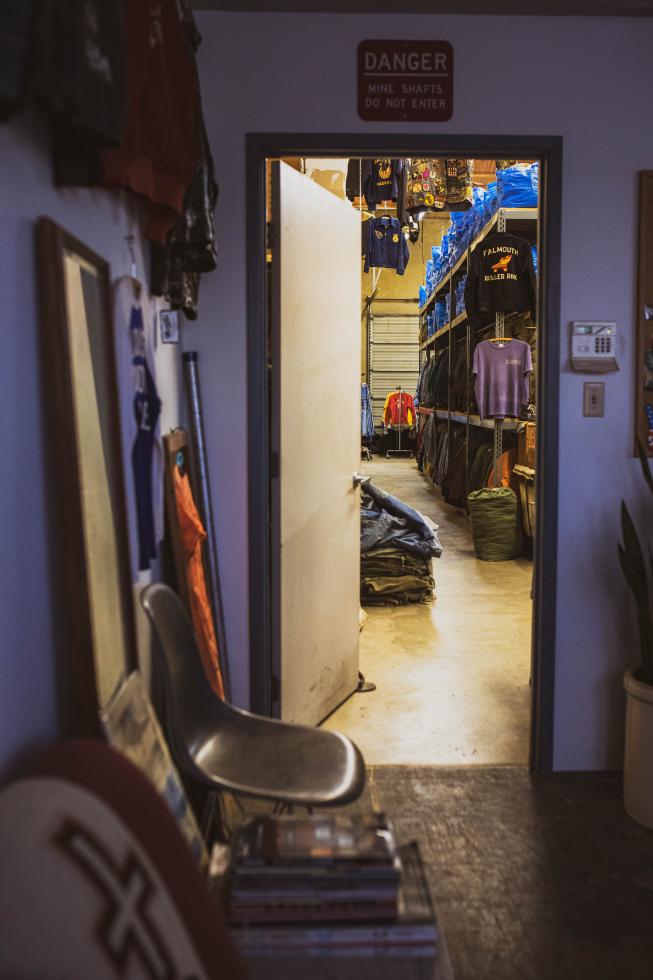 I never really identify Sacramento as California's capital. For me, there's so much more to it. There's crazy music history here and skateboard history. There's all these things that have happened in Sacramento. I think in a lot of ways, because of the working class aspect, people could kind of move here and be working artists or be in a band, or be a professional skater, or run your own business without the fear of being kicked out of your apartment that was 600 bucks a month or whatever cheap rent it used to be.
It's changed a lot, obviously. But that's always been a big attraction to Sacramento for a lot of people, like from the Bay Area. Back in the day, I had so many friends who were artists or in bands that had to come here so they could continue doing a trade or whatever they wanted to continue doing.
Expanding via a new project and new space: I'm opening another shop that will be all home goods, collectibles, old Americana, studio pottery, California-made vintage studio pottery, designer furniture, poster art, kind of like weird, old objects. That'll be a couple doors down (from my current vintage warehouse). It'll be the same thing where it's appointment only. I'll sell textiles, a lot of old fabrics and stuff like that. I have a lot of customers that are always looking for old textiles for reupholstering a couch or making a coat out of an old quilt or whatever the case is.
–
Stay up to date on art and culture in the Capital Region: Subscribe to the Comstock's newsletter today.