Lupe Nambo is settling into her space, both physically and figuratively. The licensed marriage and family therapist is in the process of decorating her new office space for her private practice, Luna Counseling, in Sacramento's Arden Arcade area. She is making it appear cozy as a backdrop for her telehealth appointments and eventual in-person patients. And as a Xicana and proud daughter of immigrants who has practiced therapy for the last six years (privately for two), she is cementing her point of view as a therapist who specializes in supporting BIPOC communities.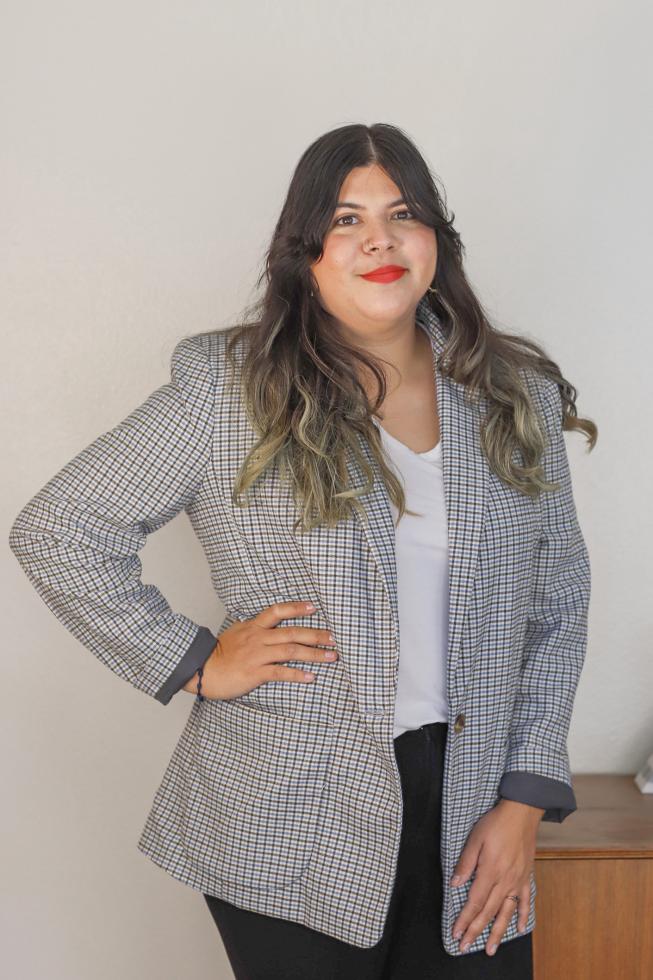 Nambo considers it her mission to "decolonize therapy." This movement, which has gained steam in mental health care over the last decade, seeks to recognize systems of oppression in therapy practice and analysis, thereby validating people's lived experiences unique to their cultural and political identities. She regularly shares information on her Instagram to educate her followers on topics such as how colonization might show up in daily life, historical trauma, the importance of rest and embarking on new adventures.
The mental health professional says her reasons for being a therapist are constantly evolving, but that she was initially led to the profession by "being naturally good at listening and giving advice." She enjoyed intimate moments with the people who shared with her and appreciated what others may not be able to see. "I think the Latine (a gender-neutral term for Latino) community … we're natural storytellers," she says. Recognizing that many of those stories deserved nurturing and healing, Nambo made it her mission to support the Latino community. After majoring in psychology at CSU Bernardino, she pursued her master's degree in couples and family therapy with an emphasis in Latin American family therapy at Alliant University.
Nambo recognizes that stigmas and preconceived notions can make the Latino community reluctant to seek therapy. "In the Latino community, if you're going to therapy, you're seen as crazy. You need to keep secrets within our family and don't be airing out our dirty laundry, you know? It was a very negative thing in a lot of cultures, and it still can be."
But the discourse is progressing, she notes, partially due to therapy being normalized as regular maintenance versus something to pursue in a crisis, and partially due to the notion that self care is an act of empowerment. "Nurturing yourself, learning to communicate, set boundaries, or live a life that aligns with you is the ultimate form of resistance in a world that sends you messages that you shouldn't be here," she says. She compares self care to saying "I'm going to exist and thrive anyway."
Beyond supporting her clients through culturally specific issues, the counselor specializes in workplace guidance. A New York Times article published last year quoted her strategies to help reconnect with coworkers and communicate needs while working remotely. From recognizing microaggressions to drawing boundaries and preventing burnout, Nambo hopes to help people communicate effectively and authentically in the workplace, and find joy and healing along the way.
Redefining therapy for people of color: I'm a therapist looking to redefine what the therapy field looks like and create a type of therapy that's helpful and unique for people of color. I feel like historically it's been a very white-centered practice.
In grad school I didn't fit in and I struggled a lot. I felt like an imposter, like, what am I doing in grad school? These theories, these families and these books do not fit my family. I didn't know how to apply what's on paper in real life with the real, multifaceted communities that I'm serving. And so that's really been a push for a lot of therapists in our field. We're being called to change it, to take it down and find a different way to do it.
How I support clients experiencing workplace burnout: Burnout has been complex because the pandemic has added even more layers to it. I think people have been in a time of reflection and in this doom of, am I doing the right thing in life, all these kinds of existential dread and vices. I challenge the people I work with to take a step back and figure out, where are these triggers coming from? Is your current environment no longer aligning with you? Is it not bringing you joy?

And really helping them figure out that it's okay if they're multi-passionate and they have different things they want to tap into. How do we create space for all of you? Because a lot of people are told to do just one job. So specifically in the workplace, we talk about learning how to set boundaries with time and respecting your time.

Your lunch break is not "self care": I teach people that your lunch break is not self care, it's your right. If we have to call lunch self care, how harmful is that? Also, if you're working from home, make it work for you. Have your coffee, eat your snacks. If you have the luxury of space in your home, sit outside. Walk around, take a quick break. What time are you able to clock out? I emphasize rest.

Sometimes it's easier said than done if they have demanding workplace cultures. Then we have to work through the anxiety and fear of what is the worst-case scenario if you set a boundary with this person via email. So a lot of time it's working through the fear, discomfort and guilt of figuring out what it is you're needing.

A lot of people don't know what they need and they've never been taught to advocate for it. Structural things, like clocking out on time, not overworking yourself, prioritizing time-blocking. Taking PTO and working through negative self-talk that might arise from taking it.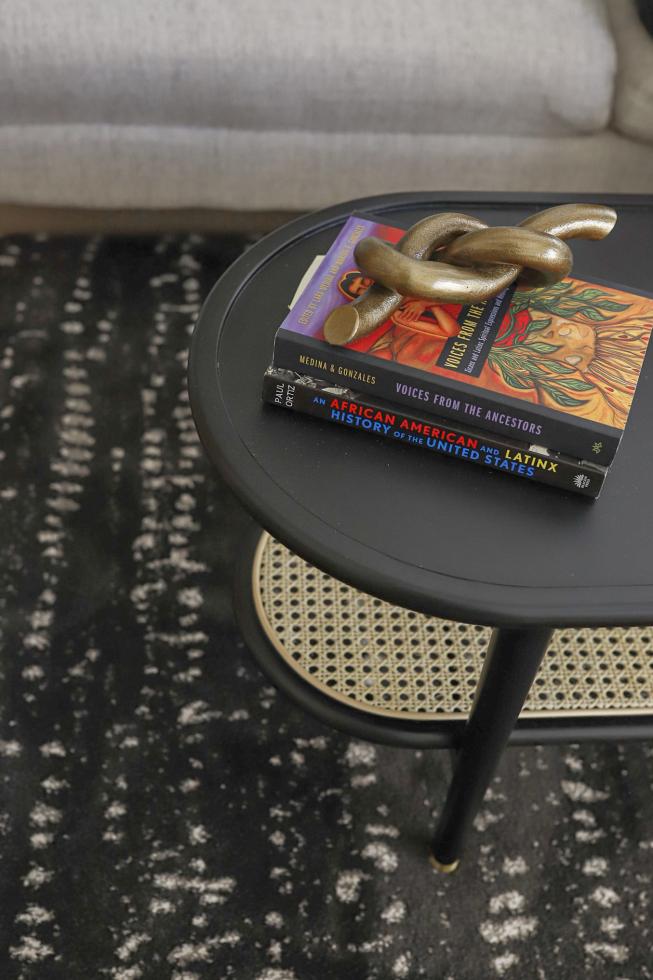 How I help my clients identify and deal with microaggressions in the workplace: A microaggression is a bias or thought that people may express about a person or group of people. They say certain things that you instantly feel in your body. Maybe you're uncomfortable or sweating, like "this just feels wrong to me." And it's typically because they're making a comment about you or about your community.
If I'm working with someone who's on the receiving end of a microaggression, I help them process how it made them feel and figure out when it might be safe to be direct with that person. They can call that person in and say, "Hey, you made these statements about me and my community, and they were a microaggression and they weren't okay." In some situations, unfortunately, it's not always safe to be direct. I teach people to listen to their body, because if it's happening in the moment and they don't feel safe to say something, they shouldn't have to. But if it is, we call people out on the spot, politely. Or, it depends, sometimes not even politely.
What I'm binge reading/watching/listening: I just started reading "The Beautiful Ones" for the Chicas Latinas Book Club, which I'm in virtually. I'm also trying to read "Two Brown Girls with Sharp Edges." I'm waiting to get that from the library.
As for binge watching, my partner and I just started rewatching "Sopranos," 'cause there's a new movie coming out about Tony Soprano. And then, of course, "On My Block" because there's a new season on Netflix.
I've always loved listening to the podcast "Radio Menea." All they talk about is Latino music, a little bit about the history, and then they play some of the music. That's something I vibe to when I need music and very light talking. As for music in general, it's Bad Bunny all the way.
–
Stay up to date on art and culture in the Capital Region: Subscribe to the Comstock's newsletter today.