State prison yards may not look much like college quads. But some activists and educators want to bring a piece of the collegiate experience to incarcerated people in California, allowing them to earn degrees and job training behind prison walls — and potentially reducing their likelihood of returning to prison after their release.
"Re-entry begins upon incarceration," says Kalinda Jones, faculty coordinator for Los Rios Community College District's Prison and Reentry Education Program. PREP partners with five correctional facilities to provide coursework toward degrees in subjects including communications studies, human and career development, and social work human services. It's part of a statewide effort to ease the re-entry process by preparing incarcerated people for the job market before they return to it.
California is a "ban the box" state, which means that most employers can't include a checkbox on job applications asking about applicants' criminal history. However, formerly incarcerated job seekers still face a plethora of challenges, not least because criminal history can still show up on a background test and prompt employers to reject applicants. The difficulty of obtaining work with a criminal history is one of many factors leading to a high recidivism rate.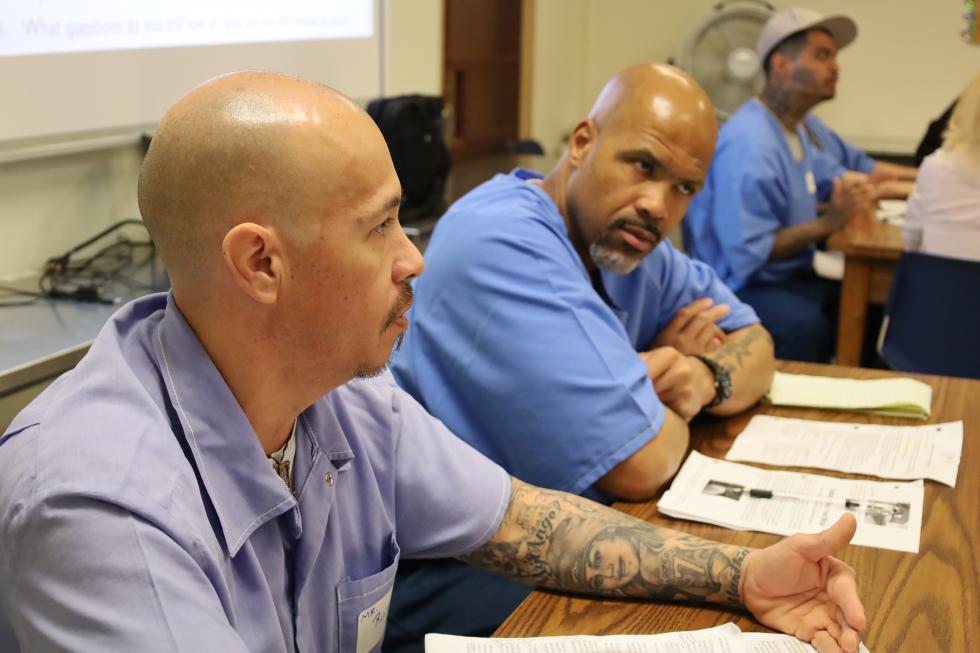 According to a report released in April by the California Department of Corrections and Rehabilitation, the recidivism rate for people released from incarceration in Sacramento County was 19.3 percent in the fiscal year 2017-2018. The report found that formerly incarcerated Californians who were able to earn social, academic and professional credits during and following their release through initiatives such as the Good Conduct Credit, Milestone Completion Credit, Rehabilitative Achievement Credit and Educational Merit Credit programs had a "notably lower" re-conviction rate.
But because the report focused on a point in time before the pandemic, it couldn't grasp the effect COVID-19 had on California's incarceration system and the educational programs associated with it. PREP taught three semesters by way of weekly manila folder exchanges between students and instructors because prison rules barred online tools other schools used during the lockdowns, such as Zoom and Google Classroom. Jones says it was "horrendous."
She adds that educational environments can be traumatic for incarcerated students under any circumstances. These students may have traumatic lived experiences related to childhood education that can arise when they return to the classroom, she says.
"We did keep up the program, amazingly," says PREP Director Molly Stafford. "The bounceback has been not without the typical growing pains."
The ultimate goal of in-prison education programs like PREP is to help students get jobs upon their release, the most important factor in preventing recidivism, according to Jennifer Hernandez, executive director of the Sacramento Employment and Training Agency.
Hernandez says that the sooner a formerly incarcerated person is placed in a job, the less likely they are to return to prison. However, she says that only some of the skills taught in prison jobs, like kitchen work, are transferable to the job market. Other prison jobs are contextually confined to the incarceration system. Job seekers with little employment history outside of prison often therefore need training to make themselves more marketable.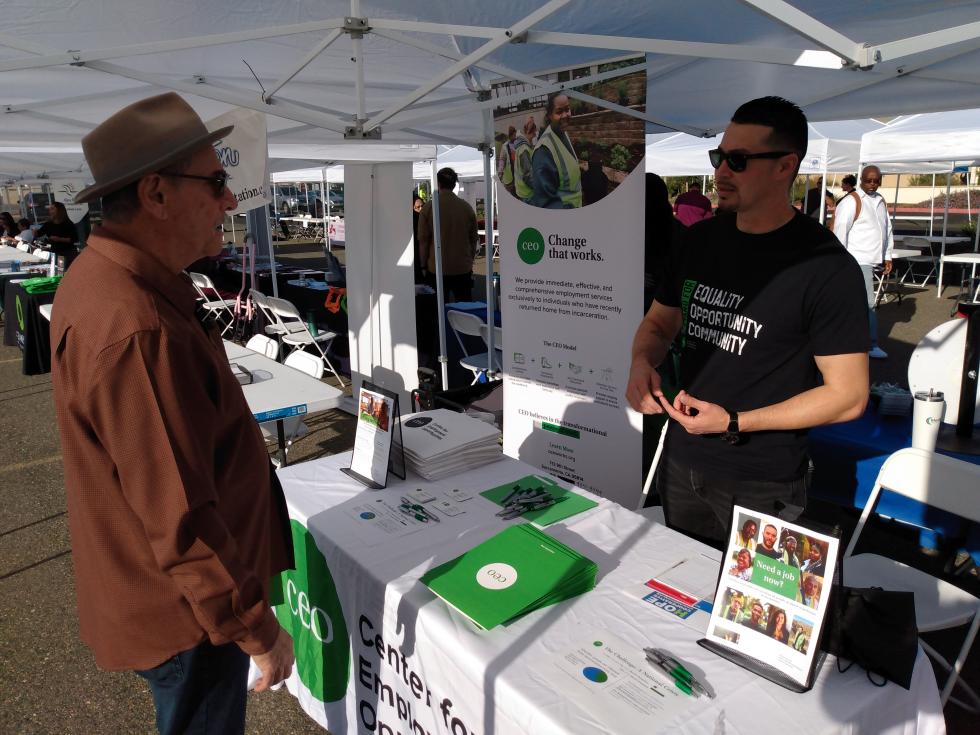 One of the organizations supporting formerly incarcerated job seekers is the Center for Employment Opportunities, a national nonprofit with an office in Sacramento. CEO currently has 85 active program participants taking part in programs that prepare employees for high-skill roles, ranging from HVAC technician and heavy machinery engineer to CDL Class A-certified driver.
Sacramento Site Director Connor Lawrence advises job seekers with an offending record to be ready to explain their cases with context, because the "ban the box" movement has only delayed the conversation, not eliminated it.
CEO's director of inclusive hiring, Genevieve Rimer, has years of experience with that conversation. Released from incarceration herself in 2006, she later earned a PhD at the University of Southern California and helped form Unchained Scholars, a student-interest group that helps students with past convictions navigate the university experience. She says that academia gave her a chance when the job market didn't; her educational credentials now make her more attractive to employers.
Rimer says she sees stigma slowly dissipating as people become more confident about sharing their incarceration experiences and employers shift to skills-based rather than experience-based job descriptions. She says that the current economy, with a low unemployment rate and labor shortages in many industries, is a boon to job-seekers of all types.
For now, Rimer encourages returning citizens to continue diligently sharing their stories of success and lessons learned because they shift the hearts and minds of people, ultimately leading to policy change.
To employers who might consider hiring applicants with a criminal history, she recommends thinking "about what employment means to you," she says. "Why not provide that same opportunity to someone else?"
–
Stay up to date on business in the Capital Region: Subscribe to the Comstock's newsletter today.