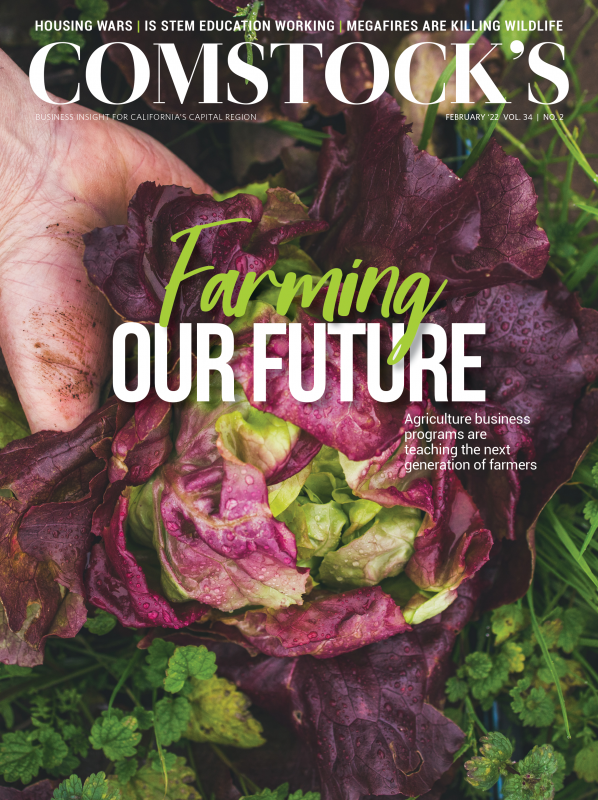 This story is part of our February 2022 print issue. To subscribe, click here.
The "shwaco" was the seed of A Part of Roseville, a supper club, caterer and erstwhile cafe on Roseville's Vernon Street. Co-owners and spouses Areej Khan and Michael Spencer conceived the shawarma-taco hybrid while hosting a dinner party in Brooklyn, where the couple met and lived before they moved to Antelope in 2020. "We just wanted to create a dish that connected our cultures and the way we both cooked," says Khan.
Khan was born in Saudi Arabia to parents of Indian descent; Spencer grew up in Michigan and has Polish ancestors. The shwaco is steeped in the flavors of their memories as well as their roots. The flatbread that surrounds it — which they call a pitatilla — has as much in common with pita as it does with the fresh flour tortillas one can find in Southern California, where Khan's family spent their summers. The pickles have a Slavic acerbity, tempering the scent of wood smoke that permeates the meat.
The storefront, designed by Khan, is a pink-and-purple jewel box with echoing geometric shapes and urbane wall art: "Hello, theydies and gentlethems," reads one in English and Arabic, which uses plural pronouns as a sign of respect. (A more direct translation would be "Welcome all of you all.") "It's food for blended people in borrowed spaces," Khan says. "That's the epitome of what we do here."
The Capital Region has long been a blended place, home to one of the country's most ethnically diverse populations for decades. The region's young restaurateurs are increasingly opening concepts that reflect the experience of living and eating in a diverse place, rather than hewing to an amber-glazed idea of authenticity. In their kitchens, food is a storytelling medium, a memoir about growing up at the crossroads of culture. Some are also using their platforms to allow other chefs to share their own stories and get started as entrepreneurs.
Food for blended people
If any business exemplifies Khan's "food for blended people in borrowed spaces" motto more than A Part itself, it's Hapa Wood-Fired Pizza. The mobile pizzeria has been turning out pies for three years without a permanent home. Its wheelbound oven is an Italian-made Valoriani, one of the brands approved by the Associazone Verace Pizza Napoletana — the True Neapolitan Pizza Association, a trade association that enforces a strict interpretation of the 200-year-old street food. But the pizzas that emerge from its mouth, crisp-crusted and edged with char, are unlikely to win AVPN's seal of approval.
One popular option is the banh mi pizza: lemongrass-scented chicken, cilantro, pickled carrot and daikon. Other Hapa pizzas come topped with Lao sausage, Korean bulgogi, or Mexican carnitas and salsa verde. Though nontraditional, there is nothing haphazard about these combinations. In each, acidity and verdure counterpoise the richness of the cheese and meat, just as tomato and basil are in equilibrium with mozzarella in a perfect pizza margherita.
"The name Hapa gives me an edge, where I'm not pigeonholed in an Italian agenda," says owner Jacob Fenkell, who is Filipino, white and a member of the Choctaw Nation of Oklahoma. Fenkell says he has always identified as hapa, a Hawaiian term for people of mixed race that is also in common parlance in California. His ancestors include a great-grandfather who walked the Trail of Tears, a maternal grandfather who emigrated from the Philippines as a migrant farm worker, and a paternal grandfather who wandered from Utah to California in the waning years of the Wild West.
"My style is like an open, blank canvas, where I put all the cultures that I have, that I represent or that I am, and the experiences that I've had."

Jacob Fenkell, owner, Hapa Wood-Fired Pizza
Fenkell is among the hundreds of thousands of Capital Region residents who identify with more than one race; according to the 2020 census, mixed-race people are the fastest-growing ethnic group in Sacramento. As more members of this group become restaurateurs, concepts like Hapa Wood-Fired Pizza are likely to become more common. "My style is like an open, blank canvas, where I put all the cultures that I have, that I represent or that I am, and the experiences that I've had," Fenkell says.
Reclaiming fusion
Coined in the late 1980s, the culinary term "fusion" was first popularized by European chefs like Wolfgang Puck and applied to Asian dilutions designed to appeal to Western audiences — think 1990s conceits like wasabi mashed potatoes and Chinese chicken salad with wonton strips in place of croutons. But some young restaurateurs are reclaiming the word to describe their interpretations of the cuisines they grew up with.
Until recently, a sandwich board outside A Part advertised shwacos, pitatillas and shakshouka-stuffed pocket pies as "Middle Eastern Fusion." "There's so much pressure on food to be authentic, but none of us really are," Khan says. "So I don't mind the word (fusion) at all. I celebrate it. I will scream it from the top of my lungs."
"There's so much pressure on food to be authentic, but none of us really are."

Areej Khan, co-owner, A Part of Roseville
Madar, a fast-casual restaurant in Arden Arcade, has also co-opted the word. The decal on its window, facing the strip mall parking lot, reads "Afghani-Fusion Street Food," the words ringing the head of a woman in hijab like a halo. That woman is Munira Inon, the mother of co-owners Naseer and Farhad Roshan and the namesake of the restaurant. (Madar means mother in Persian.)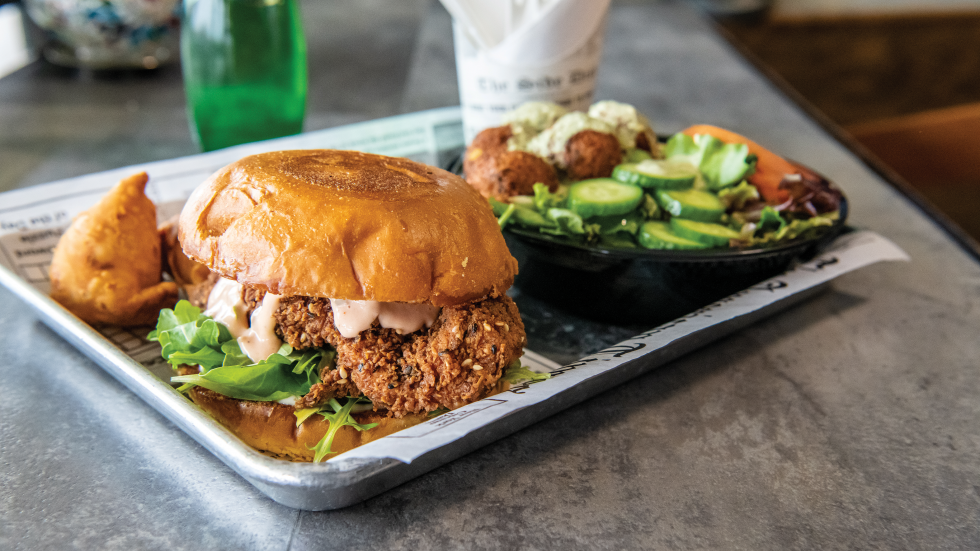 "My mom is basically the inspiration for the restaurant," says Naseer Roshan. The family, originally from Afghanistan, lived in Iran and Uzbekistan before arriving in California in 2007. Inon took pride in mastering the cuisines of every country they passed through: Uzbek samsas (related to Indian samosas) baked in clay ovens, Persian rice with the bottom crisped just right. "Whenever she learned something, she tried to perfect it," Roshan says.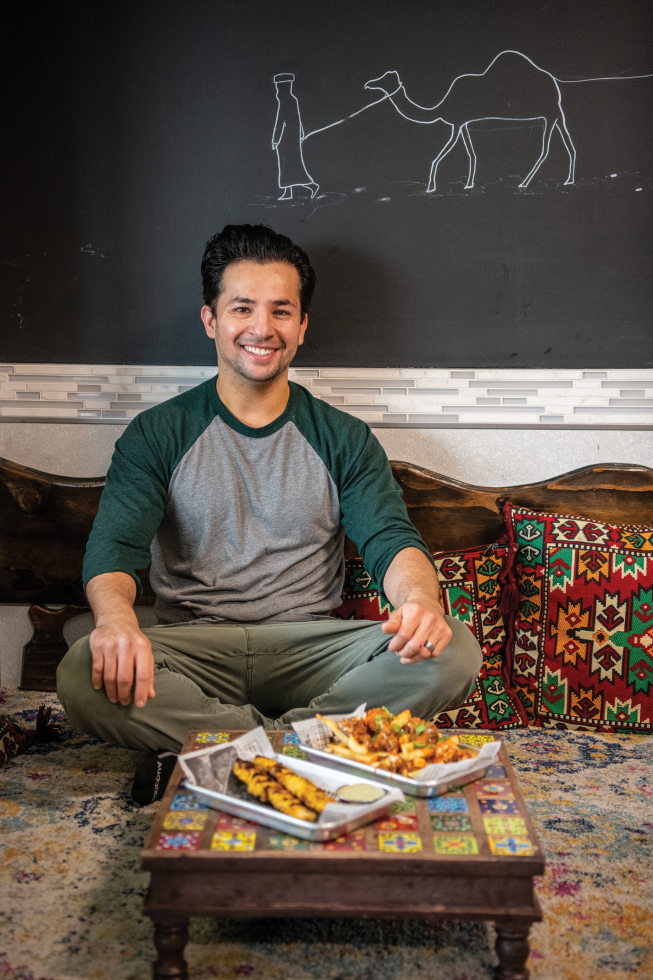 When the family moved to the Capital Region, Roshan and his siblings were entranced by its smorgasbord of restaurants. "We never had Mexican food before. Burritos, tacos, guacamole; we fell in love," he says. He runs down a list of other dishes that won them over: alfredo sauce, minestrone, sourdough bread, Panda Express. "That's a beautiful thing about California: You can really have any kind of cuisine you want."
Open since February 2020, Madar serves food that reflects both the Roshans' Central Asian roots and their Californian adolescence. Here, chapli kebab — a spiced ground beef patty popular in Afghanistan and Pakistan — becomes a brioche-bunned chapli burger, consummating the resemblance between the two street foods. Chapli also adorns the Khan Fries, commingled with mint chutney and herbs, while fried chicken tops the Sultan Fries. The chicken, gilded with nigella seeds and sesame, is Roshan's favorite item on the menu and the recipe he's most proud of developing. Another contender is his mother's Uzbek samsa, the puff pastry made from scratch as she insists.
Making space for others
Roshan plans to help other immigrants, including some of the thousands of Afghan refugees who have recently arrived in the Capital Region, chart their own paths to entrepreneurship. He is researching the logistics of opening a bazaar where vendors can rent space for a low price and test out food concepts. "We have a lot of people who were doing small businesses back home," such as selling tea or falafel on the street, he says, but regulations and fees make it more difficult to start a street food business in the United States. "This will be an opportunity for them to bring back their creative side and share whatever they're passionate about, whatever they're good at."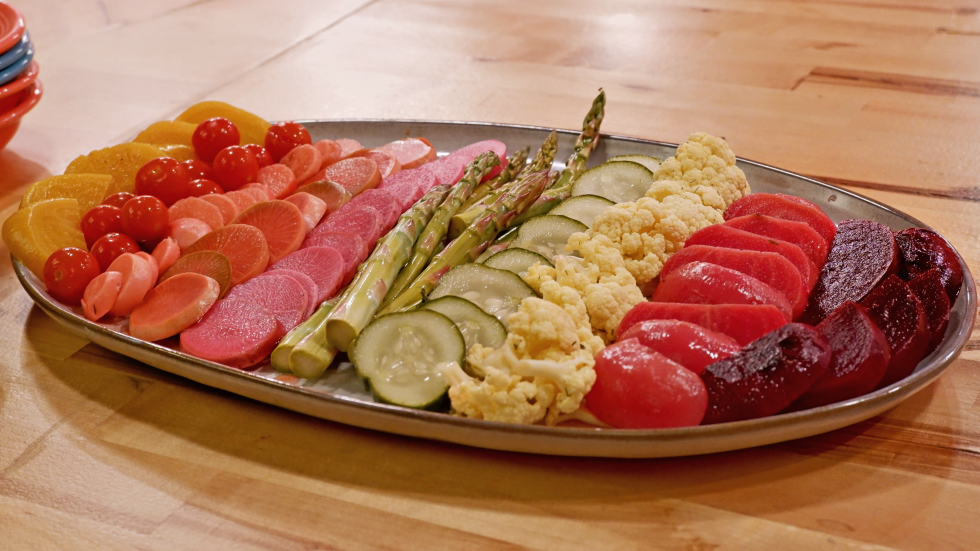 A Part of Roseville recently rebranded to focus on a similar goal. Originally called A Part Cafe, it dropped cafe service in November to adopt what Khan calls a "community-led model." For an hourly rate, new entrepreneurs and other community members can now make the Vernon Street space their temporary home. In the kitchen, vendors prepare food for farmers markets, while the front of the house hosts pop-ups and other events, including A Part's own supper club. At these ticketed meals, Khan and Spencer become dinner party hosts again, the role that first sparked their restaurateur ambitions.
"It feels like we're finally fitting into what we were supposed to be doing," says Khan. "We're making a space for people to make food, cultivate ideas and projects, and connect circles."
–
Stay up to date on business in the Capital Region: Subscribe to the Comstock's newsletter today.