When Queen Elizabeth II died the day before Elliott's Natural Foods celebrated its 70th anniversary on Sept. 9, it was a connection Cynthia Elliott didn't miss.
The year Elizabeth became queen, 1952, "was the year we started the store," Elliott says, noting that her husband Granger's parents, Georgana and Walker Elliott, started the original location on Fair Oaks Boulevard. "Wow, it kind of puts that year in perspective."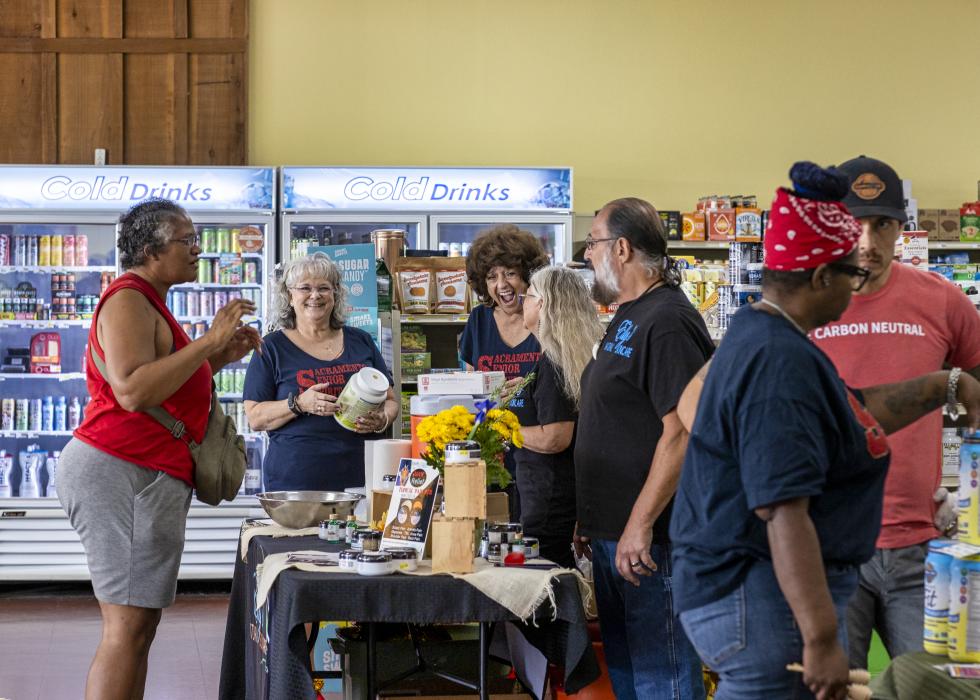 Since 1995, Elliott's 1,500-square-foot store has been at 3347 El Camino Ave., averaging around 10 employees and selling a wide variety of natural wellness items, health foods, vitamins, supplements and baked goods. During the all-day anniversary celebration, customers, the music duo Spare Parts Band, and industry representatives crowded the store. Cynthia's daughter, Amber Elliott, now managing the business, was among those handing out free coconut milk drinks, pizza and samples of their signature carrot cake.
"My grandfather (Walker) used to joke that it was the first health food store in Sacramento but it was going to be the first one to close," says Amber Elliott, who started working in the family business when she was 16 years old and has been the store manager for about six years. She says Elliott's was among the first in the region to sell bulk granola and have its own vitamin label.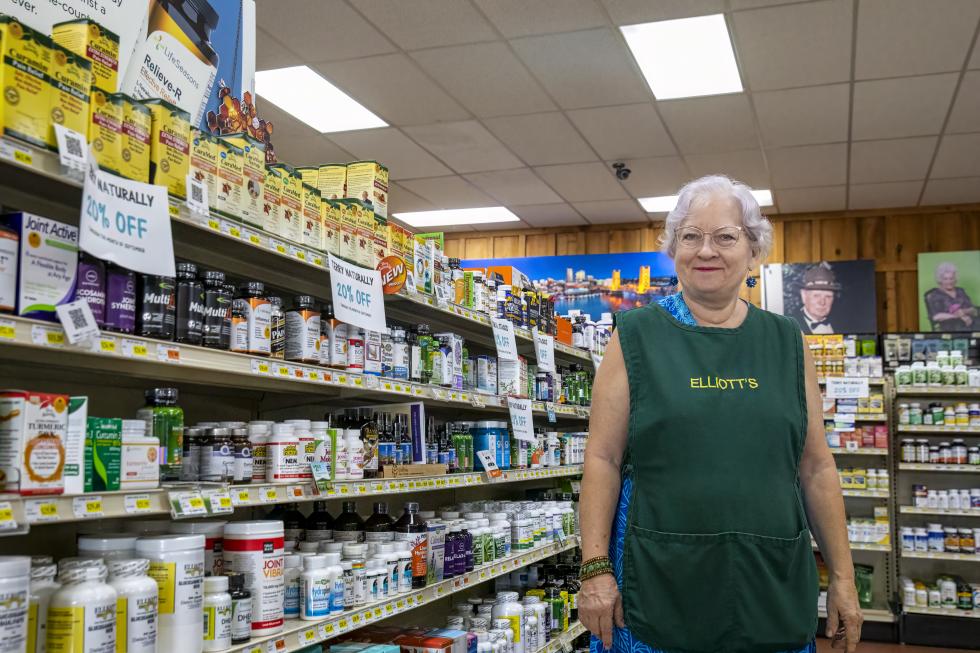 "Seventy years later, there's so much community connection," she adds. "Hitting 70 years means 70 years of being part of people's lives, helping everybody get the health support that they need."
Walker Elliott, a Texas native, ran a propane business and had dabbled in other ventures before he married Georgana, who was 10 years younger than he was, Cynthia Elliott says.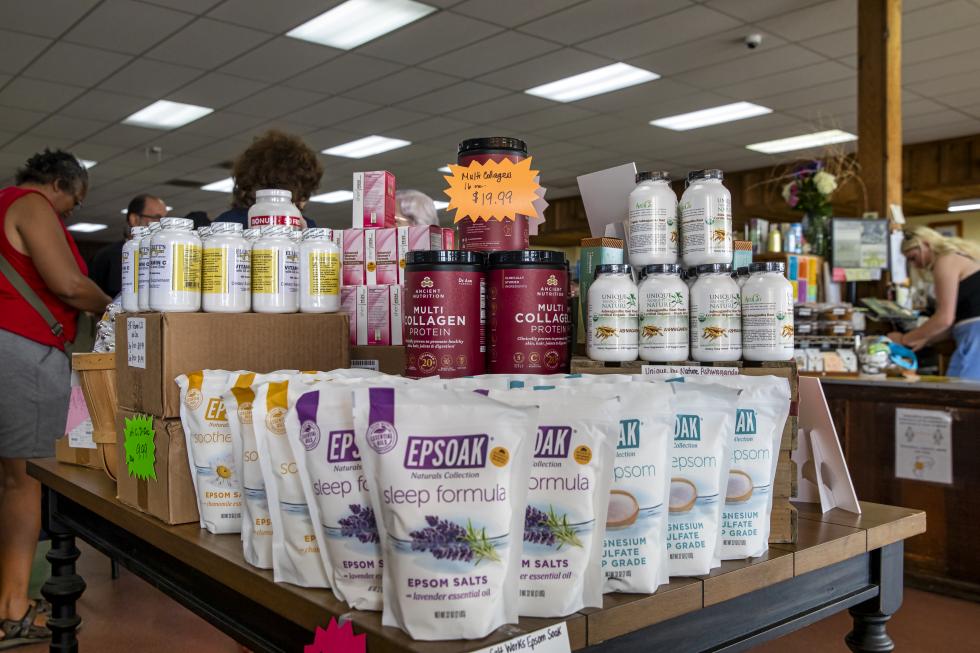 "He was trying to come up with security for her in case he went first," she says. "So they lit upon this health food store idea. They started out in Fair Oaks and then they moved over here on El Camino. We were down a few doors for many years, and when the (current) corner location went up for sale, they bought that in the 1990s."
Georgana Elliott was always a health food advocate, Cynthia says, and would drive to Berkeley just to get raw milk for her children because no one sold it in Sacramento.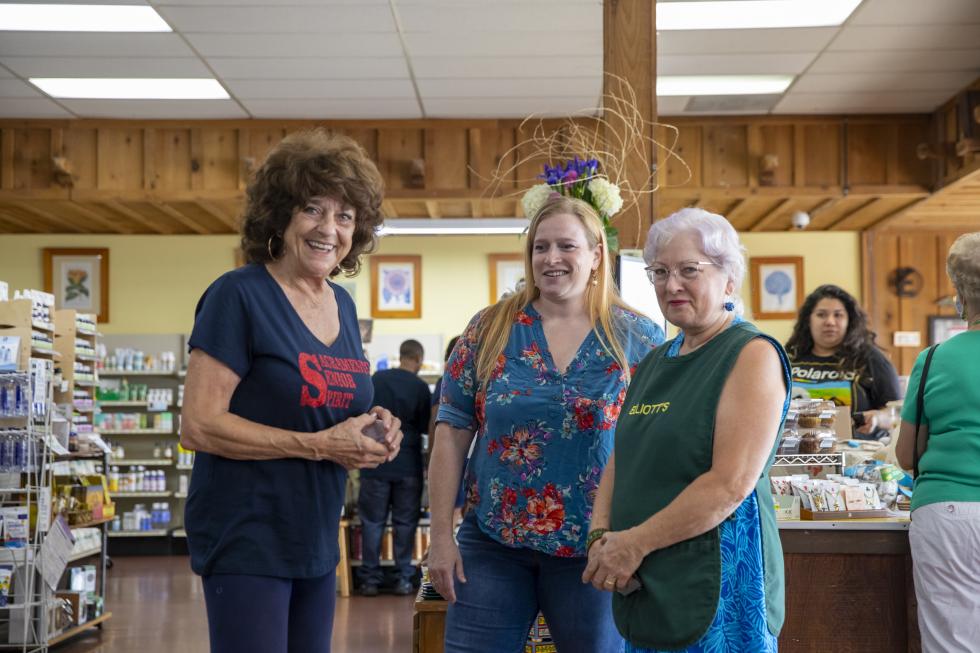 "The philosophy (of Elliott's) was to eat real, clean and organic food," Cynthia says, adding that they were considered a rarity in the early 1950s so dispensing wellness knowledge and advice was always part of Elliott's business plan. "She (Georgana) was a mover and a shaker and she lived here (at the store) six days a week."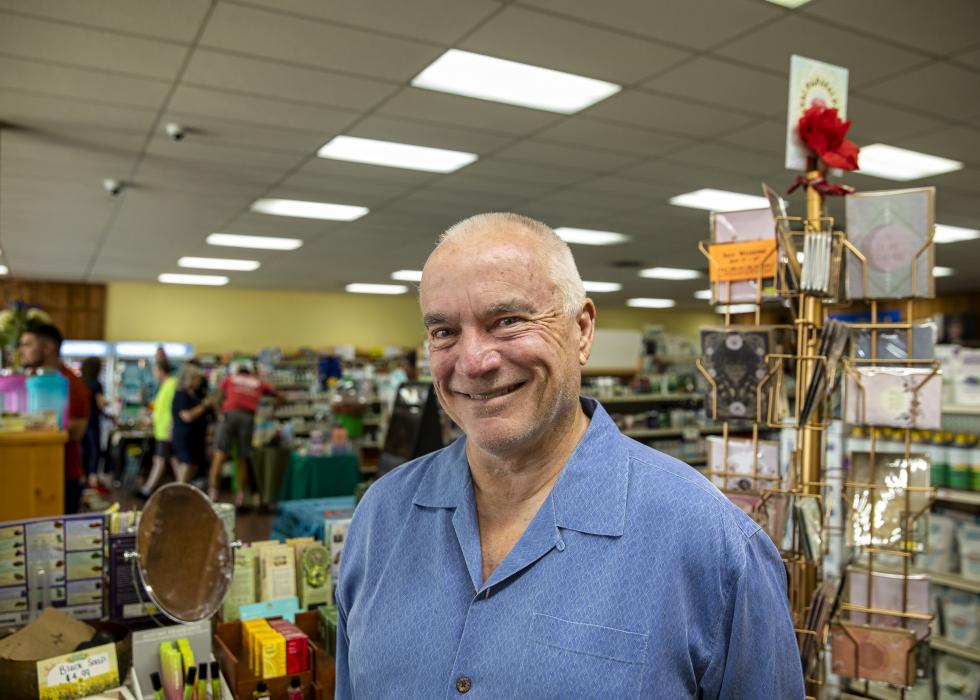 Walker and Georgana both have died, but the family legacy lives on. Granger's sister Karson and her husband Charles operate two Elliott's Fine Nutrition stores in Citrus Heights and Folsom. Cynthia, with a culinary background, runs the bake shop and a commissary kitchen in the back of the El Camino Avenue location which is available to rent during store hours. Granger, meanwhile, works the floor greeting customers "and just being a dad," Amber says. Both are looking to retire soon and leave the business completely to Amber.
"I was more or less born into it; I'm a one-trick pony," says Granger Elliott, who at 69, is a year younger than the business itself. "It's really amazing to get to 70 years. We've been able to be a part of the mass movement. And we've been everywhere from the beginning — the beatniks, to the hippies to the new generation. That we have a rapport with our neighborhood, our customers and our little city, it's very nice to be part of something that's bigger than you."
–
Stay up to date on business in the Capital Region: Subscribe to the Comstock's newsletter today.