When Sacramento's now-former Farm-to-Fork director, Nicole Rogers, visits a farmer's market, she doesn't just sample the carrots: She's also listening for stories. Rogers has a nearly two-decade career in food marketing, working with some of the top brands in our region, including Visit Sacramento and Chipotle. On Feb. 6, she began the next part of her journey — as director of marketing and communications for Nugget Markets, where she will continue to be a storyteller for our region's food.
Rogers (who currently serves as the board chair of the nonprofit I founded) never anticipated a career in food marketing. After completing a bachelor's degree in communications from Gonzaga University in 2001, she moved from Washington to the Bay Area and hoped to get into the tech space. But three job offers were all rescinded due to hiring freezes as the dot com bubble burst. So she took the first job offered to her as a public relations manager for WineCountry.com. At 21 years old, Rogers had become a food storyteller.
"It forced me to become a better writer," Rogers says. "I did intense research to understand what motivates people to buy food and experience food."
In 2006, Rogers moved to Sacramento with her husband, and she soon found a job at a public relations firm . Her only experience of the city had been going to a Chuck E. Cheese's for her nephew's birthday, and the airport. She knew Sacramento was the state capital, so she went out and bought a bunch of suits. "I thought I needed to blend in," she says, laughing.
Two years later, in 2008, Rogers was working for another firm that had secured Chipotle as a client, so when the company was recruiting for a Sacramento-based marketing strategist, Rogers started telling the story of burritos. "Chipotle is the heart and soul of why I care about food," she says. "It was easy to be swept up in the romance of the pepper." Rogers loves how proudly arrogant Chipotle was in its dedication to quality food as a fast-casual restaurant: "They care more about your food than you do."
In her role as storyteller for the burrito business, Rogers visited farmers and ranchers, learning everything from how cheese supplier Petaluma Creamery raises its cows to how cilantro is grown. Those were the stories she shared with media. While at Chipotle, she grew to understand the importance of farm-to-fork and of the connection between farmer and consumer.
Rogers began to view herself and her career path differently. She used to feel guilty about working in food marketing, because she thought it sounded "easy." While her best friend from college was serving as chief financial officer at Boeing, Rogers describes, "I hocked burritos."
Yet, Chipotle doesn't simply sell burritos. It focuses on "food with integrity," (the company's slogan). Rogers says she experienced a company culture that treated every employee with that integrity, too. She had a manager tell her that there was nothing more dignified than serving food to people. This strong company culture led Rogers to build a deep passion for food marketing, and to fully embrace the farm-to-fork ethos.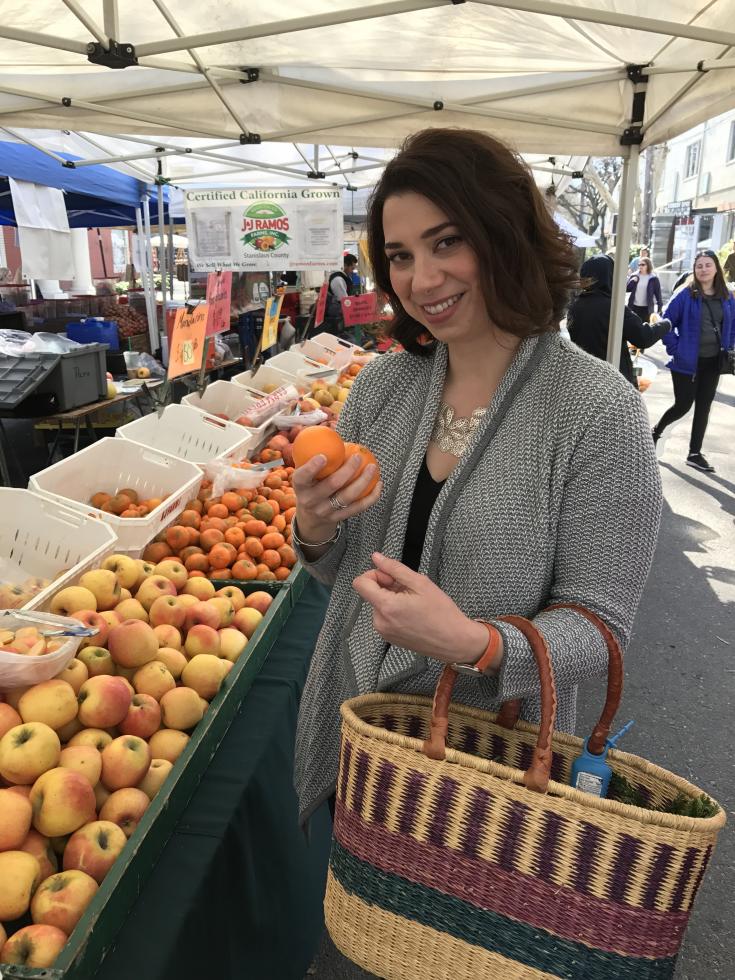 She stayed with the company for six years, before being wooed by Visit Sacramento in 2014 to head the bureau's Farm-to-Fork program. Now she had the opportunity to tell the story of an entire region — and not just the story of food, but of a dynamic "food system." Her work bridged farmers with chefs, consumers with grocers, nonprofits with schools and everything in between.
Mike Testa, chief operating officer for Visit Sacramento, says Rogers built a collaborative program that gave a voice to those who didn't believe they had one, including nonprofits who were busy doing the hard work of food access or food literacy, farmers who weren't used to telling their stories and small business owners who can now tap into the larger platform offered by the program. "She allowed people to see it wasn't just a marketing scheme, but an authentic identity for the region," Testa says.
In only three years, Rogers designed a major food conference, Farm Tank, with the national nonprofit, Food Tank, which was held last September.
In her job, she also developed committees of local leaders along the food chain to oversee youth programs, culinary programs and to define "farm to fork" with criteria for participation. "Hurricane Nicole came in with a lot of energy and she exceeded all of our expectations," Testa says.
Rogers has hung up her fork and picked up a grocery basket. She will be Nugget Markets' first director of marketing and communications, serving stores in 12 cities in the Northern California region.
Kate Stille, Nugget's vice president of marketing and communications, admires Rogers' work in building the farm-to-fork program, and looks forward to having that talent go to work for the grocery chain. "She did a good job of including all possible stakeholders in development of the program," Stille says. "She made it a 'we' effort, not a Nicole effort."
Rogers looks forward to continuing a career where she's a storyteller of food. After all, she says, "All my best friends are in food. All the best people eat."