A 2014 study of the craft beer world by Stanford researchers showed that women filled only 21 percent of the top leadership roles in the industry. That figure is depressingly low, but the level of female executive representation in craft beer still greatly outpaces industries like finance, health care and information technology.
To get the view from the top, Comstock's spoke with a few women brewery owners in the Capital Region about their diverse backgrounds, their paths to leadership and their thoughts on getting more women into craft beer.
CATHERINE JOHNSON
Co-owner, GoatHouse Brewing Co.
Lincoln; opened 2013
When this corporate veteran and her homebrewer husband, Michael, quit city life to open a fully functional farm brewery, they inadvertently started a trend in Placer County.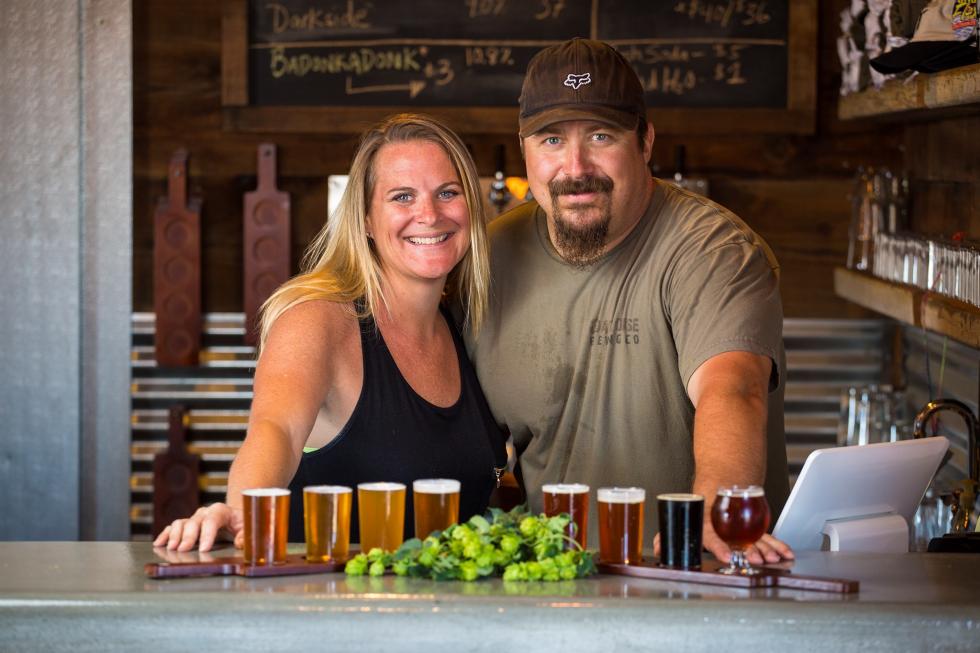 FUEL FOR THE FARM
"I got a double degree in psychology and economics from UC Santa Barbara. Mainly I worked in marketing and communications. When I joined Apple, they had just introduced the iPhone, so it was a big time in the company, getting to do some fantastic, exciting stuff, but then the counterpoint is your family. I found professional success, but it came with such a personal cost. I was a strategic planner, so we started putting a business plan together. The Apple days really informed the clarity of thinking: What fuels you? What's your passion? What does that look like?"
DISCOUNT STEREOTYPES
"I don't see our business as male-dominated, but even now my biggest pet peeve, and I find it super-offensive: people of all ages will come in and ask me if I'm the wife of the owner. I have more of a role than just being my husband's wife. I run the business, he makes all the beer."
KATHRIN GROSSE
Co-owner, Kathrin's Biergarten
Rocklin; opened 2017
This German native tapped into her extensive experience working in biergartens back home when she and her husband, Joerg, created their authentically-themed brewery and beer bar.
PRISON BREAK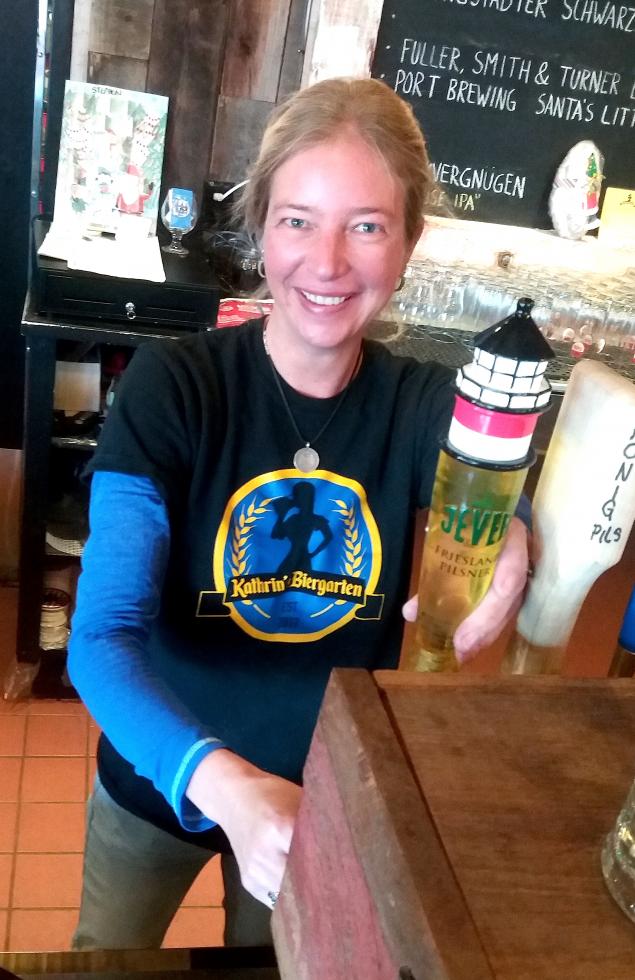 "I was studying social work, and I worked in a maximum-security prison. My husband worked for HP and he wanted to live in California, because half his team was in California, half was in Germany. I was homesick a lot to Germany, and I started bringing the culture over here. I held so many Oktoberfests, and it grew from 20 people to 180, and it got more popular. We had this reputation: we were the Germans, we understand beers, that's the place you want to go to have authentic stuff. That's how the idea came."
GERMAN-AMERICAN RELATIONS
"Customers here are different in that they want to talk much more than in Germany. They ask me where I come from, where my parents are from, what brought me over to United States. They want to have this connection. You get so many German customers, or Americans who have some connections to Germany, and you get so many nice stories."
STYLE WARS
"I think one reason [male drinkers outnumber females by a roughly 2-to-1 margin] is that most of the breweries, you only have those IPAs and stouts and stuff. These pilsners and lagers we bring over from Germany are very clean, clear, easy-drinking beers, and I think that attracts more women. I am the beer drinker, I am the one who drinks more than my husband. People always ask me what I'm drinking."
TERESA PSUTY
Co-owner/Co-brewmaster, Crooked Lane Brewing Co.
Auburn; opened 2017
An interest in science drew this biotech expert and her husband, Adrian, into the world of homebrewing, a path that led to a lane — Crooked Lane, that is.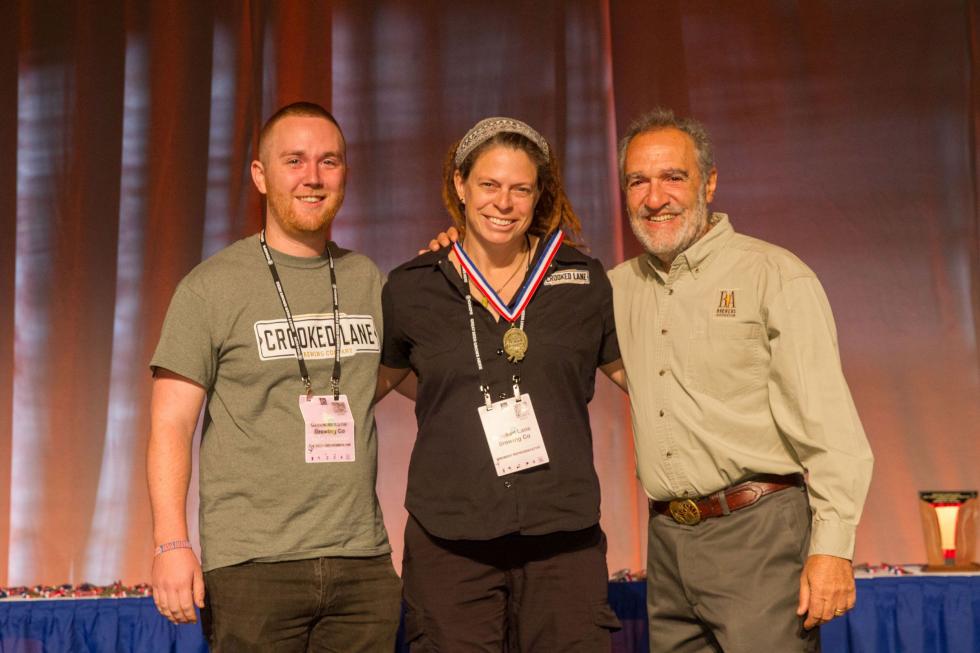 MY SCIENCE PROJECT
"I worked for several biotech companies in service and tech support and sales. The thing I love about beer is that it's very approachable, it's something that you can make a change and see the result within a couple of weeks. If you take a scientific approach, you can dive as deep as you want, controlling all the parameters so that you can get the results you want. We took homebrewing seriously … our homebrew system could produce commercial quality beer."
LAGER RIDE
"I've really opened my eyes to lagers recently. It's something I want to introduce more people to, because there's a lot of people that love porters, but they've probably never tried a Munich dunkel, and it's got a lot of the same flavor characteristics, but it's so smooth and complex and delicious. I think people just don't know about these styles, or they would seek them out more often."
TURNING TIDE
"When I first started getting into craft beer, I didn't really feel like I would just go to a brewery by myself, or meet my girlfriend at a brewery, but I see it all the time here. I think it has something to do with the way our brewery is setup — it's very comfortable, it doesn't feel like a warehouse. I think it doesn't hurt that I'm back there. I think more women will get into beer as they find beer styles they enjoy. There's something for everybody."
Did you miss your favorite queen brewer? Tweet us @COMSTOCKSMAG.COM
As Sacramento's craft beer scene exploded, breweries opened on the outskirts, but now breweries and beer bars are migrating to the grid.
Why is Auburn beer blowing up? Besides the amenable climate, perhaps the appeal lies in the area's clean and balanced water that originates as the Sierra snowpack.