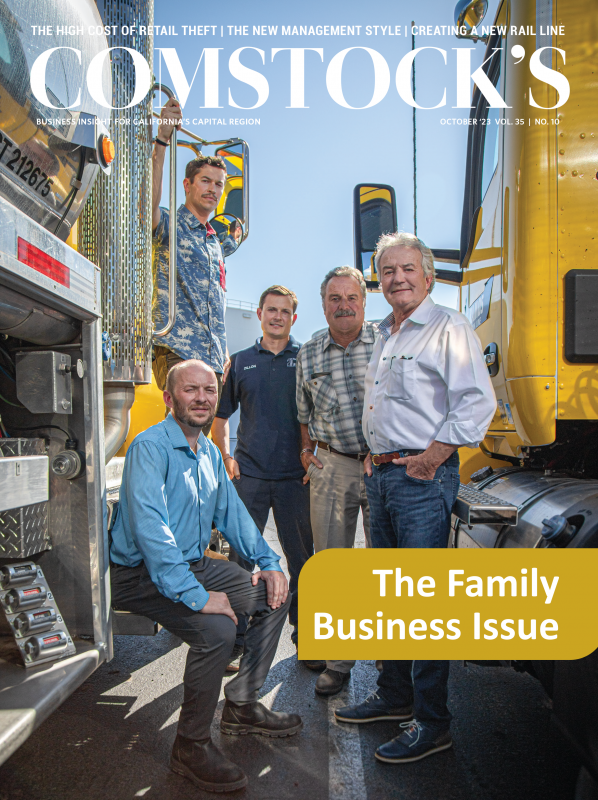 This story is part of our October 2023 print issue. To subscribe, click here.
For an old electric vehicle battery, retirement doesn't mean the end of the road. This fact was the catalyst for RePurpose Energy, a Fairfield-based startup that converts retired EV batteries into renewable energy storage systems.
Supply won't be an issue: By 2030, there will be more than 6 million EV battery packs retired per year, according to independent research firm IDTechEx. Typically, these batteries are retired due to faded capacity and failure to meet range requirements. Recycling them is costly. But in many cases, these battery packs still have juice in them, around 60 to 80 percent capacity.
For CEO Jae Wan Park, a UC Davis professor of mechanical and aerospace engineering, giving retired lithium-ion batteries a second life seemed logical. Park was leading the charge of the EV movement, zipping around in his neighborhood EV back in 2010. The lead acid battery's promised 20-mile range was more like 16 or 17 miles, which dwindled down in two years to nine miles per charge.
"If electric vehicles become the norm," Park recalls thinking, "we'll have a lot of dead batteries, and some will have leftover life for sure."
Initially, the testing process for these batteries was slow, but new technology allows this startup to test 1,000 battery modules in just half a day, Park says.
Advancing battery testing technology is crucial because a battery from a used vehicle has limited information available about its condition, according to Alissa Kendall, a professor in the Dept. of Civil and Environmental Engineering at UC Davis.
Car manufacturers lack incentives to assess the state of retired batteries or refurbish components that may not be visibly damaged, adds Kendall (who has no affiliation with RePurpose Energy). While a vehicle, weighing 1 or 2 tons, places huge demands on a battery, repurposing the retired battery for stationary energy storage involves much lower power requirements. In this sense, she says, RePurpose Energy is addressing three significant battery issues: testing, repurposing and creating a sustainable product.
"In the big picture, people talk about the circular economy, but repurposing by keeping things in the best use is a real circular economy," Kendall says.
RePurpose Energy launched in 2018 and has since installed its battery-based sustainable energy systems on the UC Davis campus, with many other projects in the works. The startup's products include battery packs, battery management systems, system housing with thermal management system, Energy Management System (EMS) to optimize building energy management, and services for system monitoring and maintenance.
"It is a turnkey system," Park says, but getting authorization to sell these products takes time. Each product needs to follow all the codes outlined in the UL listings, which mean the batteries have been rigorously tested to meet nationally-recognized safety standards.
"We're in the final stages of that with UL certificates 1973 and 1974," Park says. "We'll finish all those certificates by the end of November."
With a team of seven, including two part-timers, RePurpose Energy has a goal to raise $4.5 million in its first year to produce 25 megawatt-hour systems, then a series A fund ($12 million) in the second year to ramp up production.
–
Stay up to date on business in the Capital Region: Subscribe to the Comstock's newsletter today.