Culinerdy Cruzer, which was part of Sacramento's first wave of gourmet food trucks when it opened in 2014, is hitting the highway next month. Fans craving fried brussels sprouts and loaded macaroni and cheese will have to tail the truck to Oklahoma, where co-owners Keith and Amy Breedlove plan to move their business and their lives in October.
The Breedloves last appeared in Comstock's in July 2019, soon after the husband-and-wife team opened their first brick-and-mortar, Culinerdy Kitchen, in Sacramento's Mansion Flats neighborhood near the Railyards. Though it maintained a 4.5 star rating on Yelp and Google, the restaurant closed March 9, eight days before Sacramento County health officials announced the stay-at-home order.
In a March 6 Facebook post announcing the closure, Keith wrote that "many factors" led to the decision, including the landlord failing to fix the air conditioning for weeks. He told the Sacramento Business Journal the same day that he had issues with the location, which lacked parking and was perceived to be unsafe by some customers.
In a recent conversation, he admitted that the pandemic — then looming in the distance like the Diamond Princess cruise ship in the San Francisco Bay — was the deciding factor. "We were forewarned about mid-February by friends of ours in the health department in Santa Clara, and they told us that they were going to be recommending a shutdown of all businesses," Keith says. "We looked at all of our stuff and went, there's no way we could survive."
The couple took a post-closure road trip through 16 states with their 12-year-old son, Asher, reaching as far east as Memphis, Tennessee. They stopped in Oklahoma City to visit Keith's father. The Breedloves, both of whom were born in the Bay Area and have lived in Sacramento for 10 years, found Oklahoma's lower costs of living and doing business appealing.
One month of rent for their two-bedroom Midtown Sacramento apartment could pay for two months in a three-bedroom house in Edmond, a leafy suburb of Oklahoma City with a population of 95,000, Keith says. The annual fee for LLCs in Oklahoma is just $25, compared to $800 in California, and gas in Oklahoma is currently less than $2 a gallon. Even before they finished their visit, the Breedloves were making plans to move.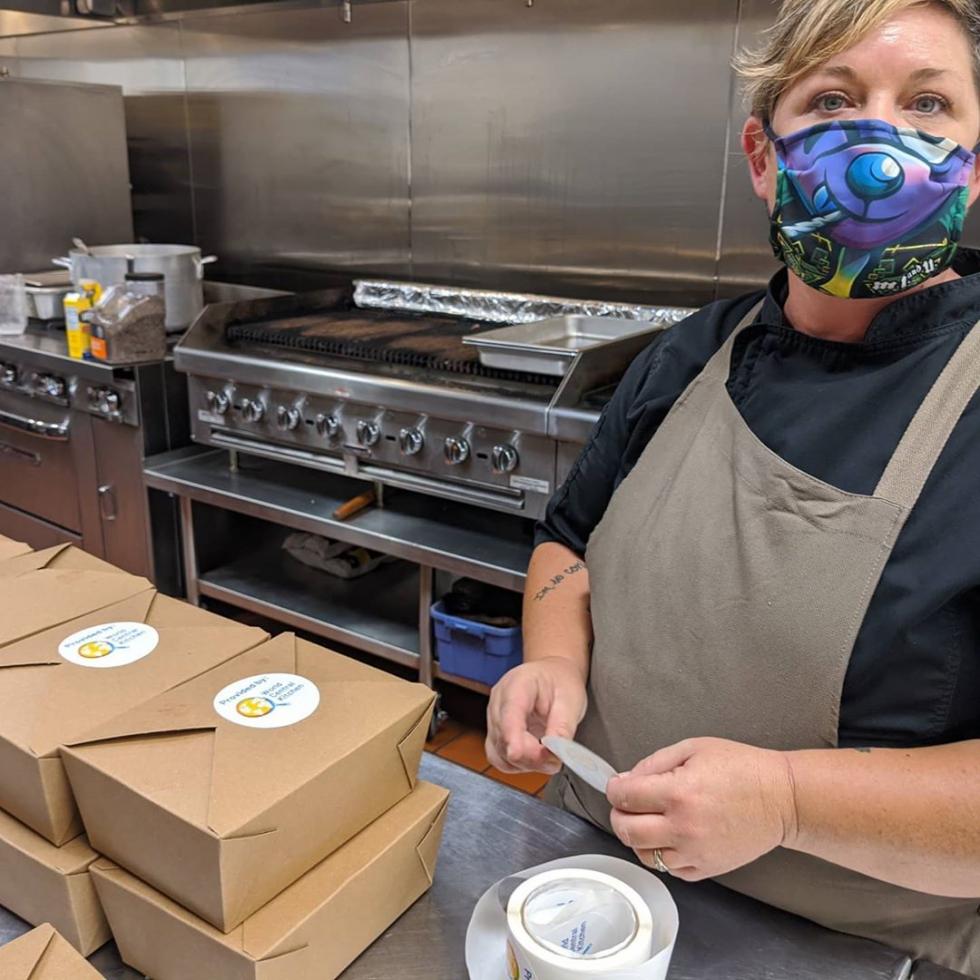 But they remained active in the community after returning to Sacramento in August. When the fires broke out that month, the Breedloves volunteered with the global nonprofit World Central Kitchen to feed evacuees in Vacaville and later took a managerial role in the operation.
Keith also gives online talks for WorkAbility, a program under the California Department of Education that helps students with disabilities transition to the workforce, and Amy uses the truck to bring food to unemployed workers. "We have the ability to feed people in need from the truck," she says. "All you need is gas, propane and food, and you can make anything happen anywhere."
The Breedloves are depending on their food truck to make a lot happen in the next few months. They'll drive it the 1,630 miles from Sacramento to Edmond, Oklahoma, documenting the trip with a dashboard camera. After building brand awareness with food truck events, they plan to open another brick-and-mortar restaurant. "I've always thought it'd be wonderful to be the little town diner that everybody hung out in and came in for pancakes in the morning and just the simple life," Keith says.
They say they will stay connected with the city where their brand was born. "We love Sacramento … because the community has a very small-town feel, everybody really supports everybody," Amy says. "I'm hoping for that in Oklahoma."
–
Stay up to date on business in the Capital Region: Subscribe to our newsletter today.