At Mezcalito Oaxacan Cuisine in Rocklin, the mole takes two days and nearly two dozen ingredients to complete. The recipe reads like a catalog of the Mexican state of Oaxaca's agricultural bounty: plantains, green apples and raisins; warm spices and half a dozen kinds of chiles; a liberal dose of sparsely-sweetened chocolate. The ingredients are roasted and ground to make a harmonious blend.
"The more ingredients you put in mole, the more you show you care," says chef and co-owner Francisco Garcia, who grew up in Oaxaca and moved to California in the 1990s. Born into a family catering business, he remembers helping to prepare mole for guelaguetzas — the Oaxacan term for a celebration, derived from the Zapotec word for "sharing" — with 1,000 guests or more.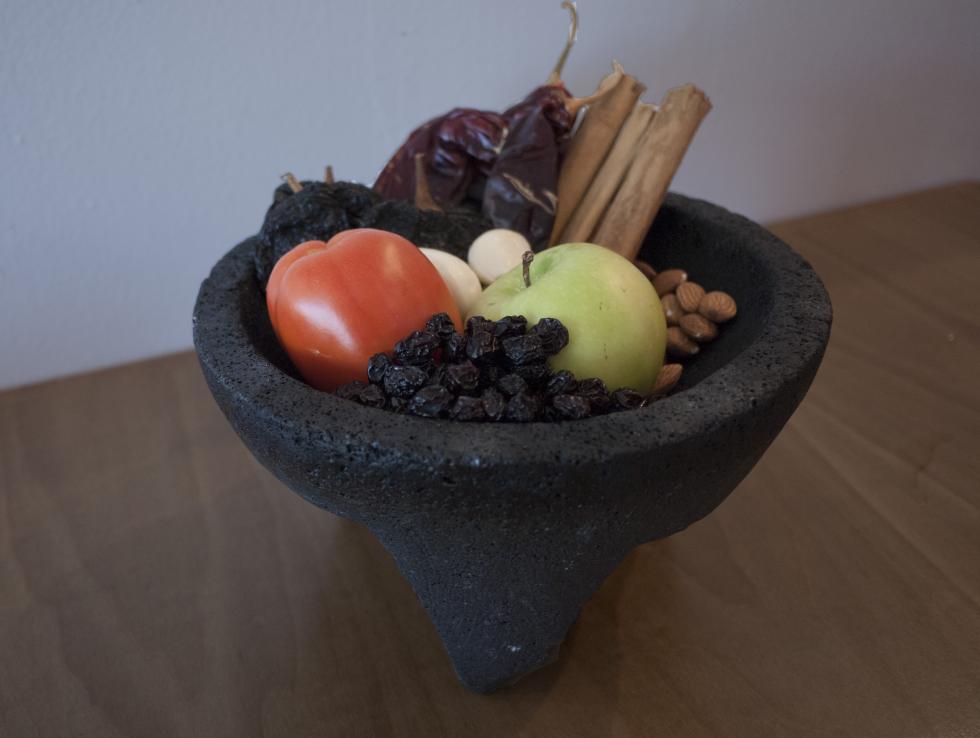 Garcia later honed his skills at Italian restaurants in San Diego, followed by 16 years in the kitchens of Cisco Systems in San Jose, where he designed menus to meet every specialized diet from gluten-free to raw vegan. Last year, while still living in the Bay Area, he found a Craigslist post advertising a reasonable rent for a space in Rocklin and jumped at the chance to realize his dreams of restaurant ownership. At Mezcalito, Garcia displays his deep knowledge of his home state's cuisine, introducing diners to the Sacramento region's often-overlooked Oaxacan community.
Garcia is one player in a nascent movement among businesses and grassroots organizations alike to bring the spirit of the Oaxacan guelaguetza to Sacramento. This trend is motivated both by growing public interest in Oaxaca — fueled in part by the popularity of the spirit mezcal, 90 percent of which is imported from the southeastern state — and by increasing numbers of Oaxacans in the region. Indigenous Oaxacans make up one of the fastest-growing farmworker populations in California; up to 100,000 reside in the Central Valley alone, according to a study from the California Institute for Rural Studies.
Mezcalito's menu includes 15 Oaxacan dishes that form a survey course of the state's flavors. Tlayudas, crisp corn tortillas wide as steering wheels piled pizza-like with toppings, football-shaped molotes stuffed with potatoes and chorizo, and empanadas de amarillo — which bear a closer resemblance to quesadillas than to turnovers — represent Oaxaca's robust street food culture.
The anchor of the menu is mole, in three of the seven variations that originate in Oaxaca. Tomato-red mole rojo tops the cheese-stuffed chile relleno. Estofado, fortified with chocolate and subtly sweet, enrobes the enmoladas, a regional spin on enchiladas. Either variety, or mole verde green with pumpkin seeds, can complete a dish called "Oaxaca's Favorite," a simple plate of chicken in sauce that recalls those boyhood guelaguetzas.
Oaxacan dishes now appear broadly on Mexican menus around the city, including Chando's Cantina downtown, where a tlayuda is on the list of appetizers, and Ernesto Delgado's restaurants Mayahuel, Mesa Mercado and La Cosecha. Oaxacan mole plays a role at both Mayahuel and Mesa Mercado; at La Cosecha, Delgado hosts Oaxacan dinners and allowed Oaxaca Tierra del Sol, a Santa Rosa-based grassroots organization, to hold its first Sacramento guelaguetza on the restaurant's grounds in Cesar Chavez Park.
One participant, Juan Hernandez, was born in the city of Oaxaca and has lived in Sacramento for over two decades. Hernandez began performing with his monos de calenda, larger-than-life puppets, at Oaxaca Tierra del Sol's Santa Rosa guelaguetzas in 2011. Seeing a lack of community events for Sacramento's Oaxacan community, he encouraged the organization to bring the festival to the capital city.
"There are a lot of Oaxacans in Sacramento, minding their own," he says. "They're like mice — they come out of the woodwork for guelaguetza. For friends. For food. For fun."
Hernandez says a restaurant like Mezcalito could be one of the forces that brings together and draws awareness toward the region's large but disparate Oaxacan community. "[Garcia] is doing a good thing there," he says. "The food is different from the food in Oaxaca — it has a twist. But I'll bring friends there to introduce them to Oaxacan food."
Garcia is well suited to the culinary ambassador role that Hernandez assigns him. "I have customers who come here for chimichangas or taco salads," he says. "And we make them. But little my little I introduce my mole, I introduce the tlayudas, I introduce my chile relleno. And now, they come back for that."