Katie Regan
Director, Office of Performance and Data Analytics, City of Stockton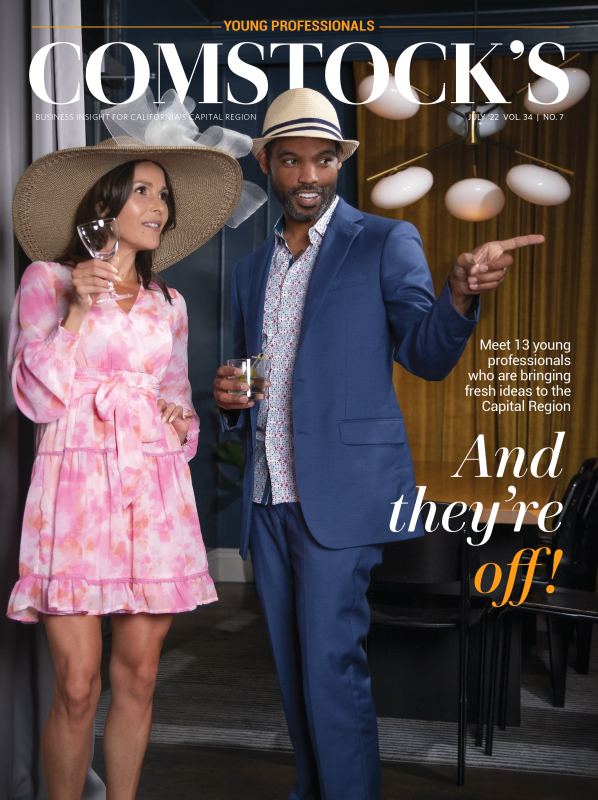 This story is part of our July 2022 Young Professionals print issue. To subscribe, click here.
Like many college graduates, Katie Regan completed her degree without a firm plan on how she'd use it. "I really didn't know what math was going to let me do. I thought I'd maybe teach," says Regan, who graduated in 2012 with a Bachelor of Science degree in math from the University of Puget Sound.
But within months of graduation, she found herself putting her degree to work in the lucrative field of biomedicine at a Bay Area biotech startup. That job was short-lived, but it led to more work consulting for major pharmaceutical companies in the Bay Area. However, after she and her husband moved to Stockton, Regan found the commute and work were wearing on her.
"I appreciate the work that they do for patients, but there was just a lot of conflict with my personal ethics so I know I wanted to make a change industry-wise," Regan says of working with pharmaceutical companies. "I was commuting and it was just so untenable. I was living in a hotel during the week and coming home on the weekends."
That's when she applied for and got her first job in public service. Her first job with the City of Stockton was on a team implementing a major software upgrade. She says there was a lot of crossover from her consulting work, but this job gave her pride in the work she was doing.
"I just fell in love immediately getting to serve a community, getting to serve my community, the place that I live," Regan says. "It just brought a whole new meaning to work."
She immediately began working on her master's degree in public policy and public administration from Pacific McGeorge School of Law in Sacramento. With that degree, and her experience with the city and in the private sector, she applied for and received a dream promotion to director of the newly created Office of Performance and Data Analytics. The office, which involves working for the city manager, puts the vast amount of city data to work to improve equity and quality of life for the citizens of the city.
"It's been an exciting time bringing data to life for the city," she says. "It's the public's information. We're here to open that information up back to the public to inform, and be transparent and hold ourselves accountable in serving this community."
Regan also serves as a regional director for the Municipal Management Association of Northern California. Part of her role is to encourage young people to consider public service. She says public service gets a bad wrap, but there are a lot of opportunities to do rewarding work, especially as many longtime public servants retire.
"Today I get to serve my community and improve quality of life by combing through data with the community highlighting the incredible work being done."
–
Get all the profiles in our Young Professionals issue delivered to your inbox: Subscribe to the Comstock's newsletter today!