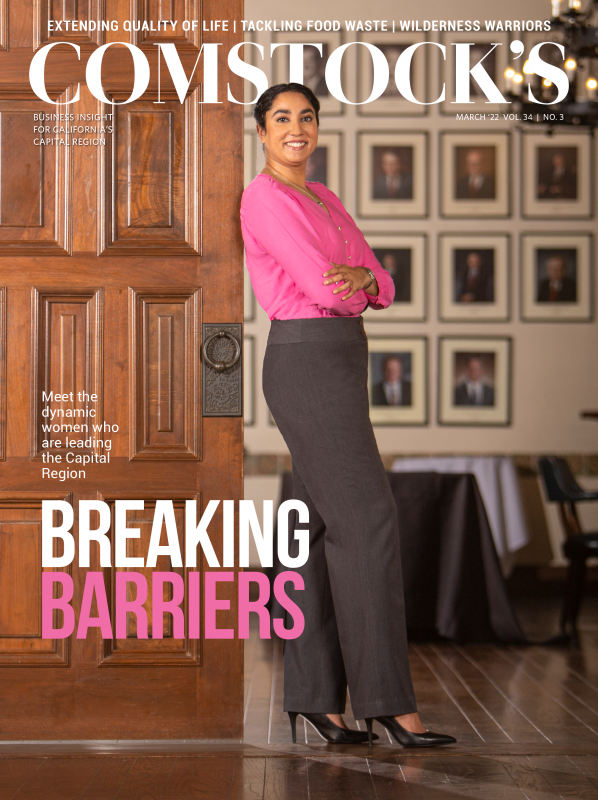 This story is part of our March 2022 Women in Leadership print issue. To subscribe, click here.
Lifelong Rescue resident Katie Thorne puts in 40 hours a week as a physical therapist in Cameron Park. Marijke Ellert is self-employed and keeps busy as an equine farrier, while Tess Hendricks has worked for almost 20 years as a laboratory scientist at Folsom Lake College.
But they will all put their day jobs on hold at a moment's notice to join the El Dorado County Sheriff's volunteer Search and Rescue Unit. The three are among the 47 women who went through a rigorous training process to be part of the unit's 167-volunteer group, agreeing to quickly respond to incidents, says Jared Melton, who runs the department's Office of Emergency Services.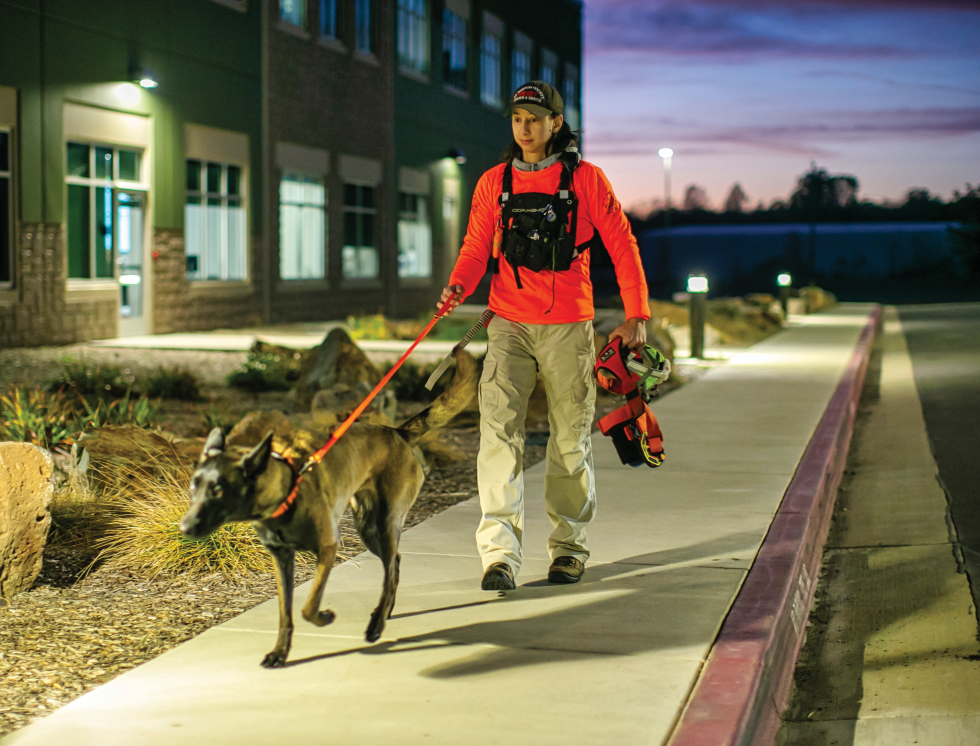 Melton says in the past two years, volunteers responded to almost 60 missions — everything from a search for a missing child to being a part of the immense two-month Caldor Fire response in El Dorado and Amador counties, with the El Dorado unit putting in over 2,000 hours on the Caldor response alone, Melton says.
"I can be on a search until 6 in the morning, go home and take a shower, then see my first patient at 7," says Thorne, who works for the Cameron Park Physical Therapy Center. She has volunteered with the El Dorado unit for about 20 years, heads the horse-mounted search unit, and also was in charge of staffing the two largest animal displacement facilities for the county during the Caldor Fire. "We're all perfectly willing to drop our lives to help a stranger. It's a neat group to be in."
"We're all perfectly willing to drop our lives to help a stranger. It's a neat group to be in."

Katie Thorne, volunteer, El Dorado County Sheriff's Search and Rescue Unit
The El Dorado County Sheriff's Search and Rescue Unit provides a wide range of emergency rescue services to those who are lost, stranded or injured, often helping out neighboring counties through the state's mutual aid agreement. Volunteers assist with cliff, ground, swift water, horse-mounted and K-9 search and rescue teams, in some of the roughest terrain and weather conditions imaginable, with women an integral part of the effort.
"Our mission of saving lives is accomplished through the support of highly trained volunteers," Melton says. "Many of our women volunteers have proven to be some of the most valuable subject matter experts in their respective specialties."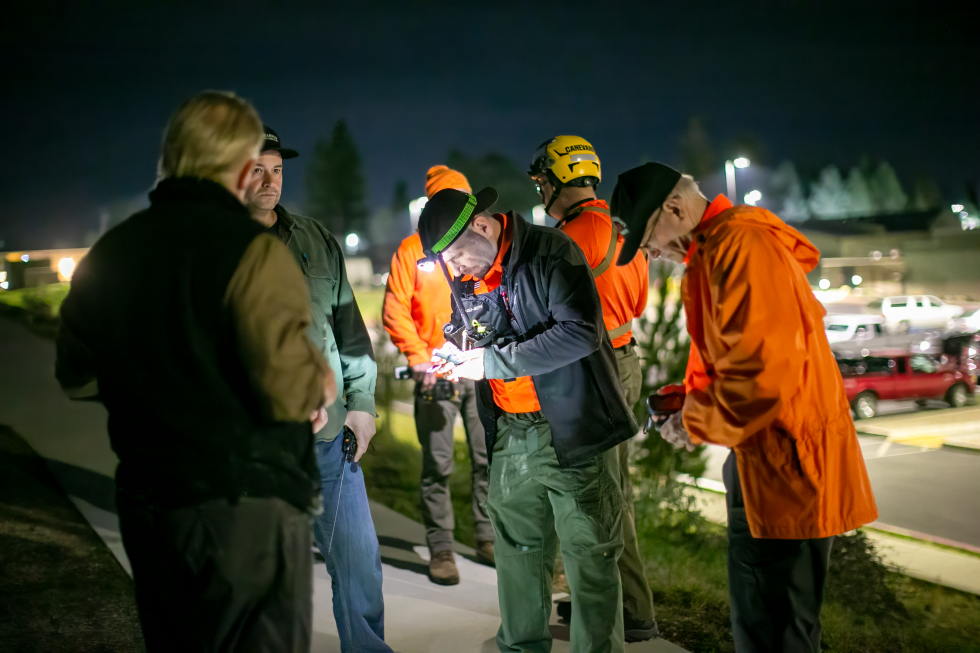 Thorne says her mounted unit currently numbers five members, down from around 50 pre-COVID. Thorne houses two horses at her ranch in Rescue, including one she leases to another team member. The horse she uses, a Percheron paint cross she's had for 15 years and taken on approximately 30 incidents, is the only horse with the unit that has gone through scent training, she says.
"He can sniff out people, much like canines can," Thorne says.
Ellert has been with the unit since 2018, working mostly ground searches, she says, but also on the K-9, mounted and technical rope rescue teams. She's put in hundreds of hours on "lots of little searches that didn't make the news," she says, but also notably the Caldor and Camp (Paradise) fires. Ellert is currently halfway through a two-year training program for a 1-year-old Belgian Malinois, getting her ready to be eventually used by the K-9 team.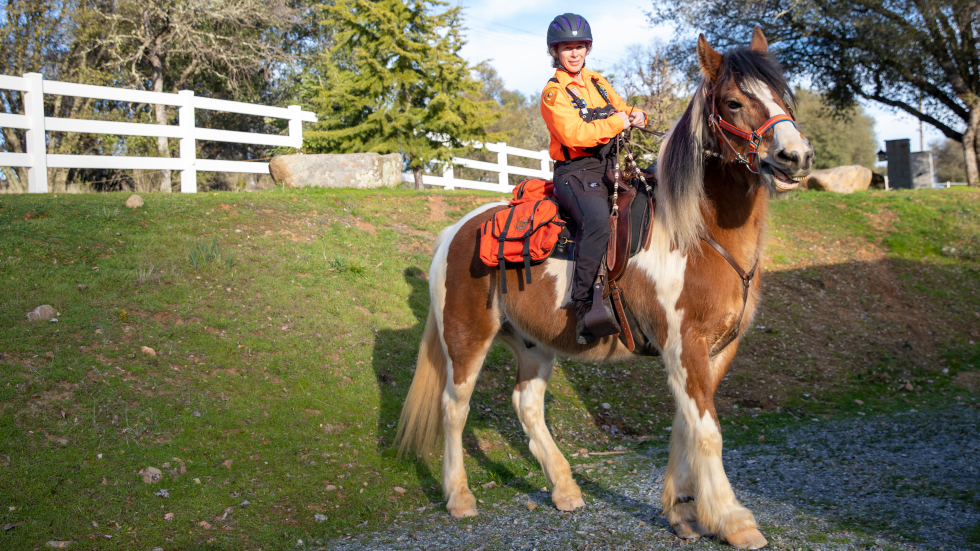 "I love the outdoors, so I feel like I have a really good skill set to help the team," Ellert says. "It's been great, really exciting. I feel like I'm making a difference."
Hendricks has been leading El Dorado's Incident Support/Management team for about four years, handling tasks related to animal services, logistics, personnel and base camp management. ("Unofficial title is fixer," she says.) She takes vacation leave to work on incidents, which she's done for several counties in various rescue roles. Hendricks says that specialty teams, including mounted, K-9 and technical rope rescue, have female team leads, and every team in the El Dorado unit has at least one woman. While she says she enjoyed working on rescue efforts over the years, she loves the management side.
"I love looking at the clues, looking at the maps and at probability detection, looking at if we've covered this area enough to consider it searched and what other ways and resources we can put into an area. And at the end of the day, making sure everybody's signed out and made it home."
–
Stay up to date on business in the Capital Region: Subscribe to the Comstock's newsletter today.