By: Vanessa Labi
It is a pleasure to discover a little-known place or underrated restaurant. That's why, in addition to our coverage of business trends and economic news, we uncover delightful destinations that may be off the beaten track. And it's part of why we started the web column Neighborhood Favorite.
With Neighborhood Favorite, Comstock's senior editor and award-winning food writer Jennifer Fergesen ventures to areas outside Sacramento's urban core to reveal slow cooking and far-off flavors. The series was designed to showcase restaurants owned by immigrants and their kids, and to cover cuisines without much representation or media coverage.
Sometimes Jennifer seeks them out, and sometimes she stumbles upon them while bicycling around her own neighborhood, which was the case with today's story on Good Things to Eat in Curtis Park. Each feature is written lyrically and with a great attention to detail that makes the rest of us editors want to run out and try whatever she recommends. Below is a snippet that's sure to draw you in "like the lure on an anglerfish," as Jennifer writes.
A light appeared in the window of a long-empty storefront in Sacramento's Curtis Park neighborhood last summer. In front of the curtains, a hand-drawn notice about the size of a bumper sticker beckoned passersby to check Instagram for the menu. No sign appeared above the door, but a sandwich board stood on the sidewalk some evenings, with "Open" painted in bright yellow letters. When the days grew shorter, the chalkboard was trimmed with a string of Christmas lights that trailed into the door, like the lure on an anglerfish.
Read the rest of Neighborhood Favorite: Good Things to Eat.
Here's the rest of the Capital Region Rundown:
Following the region's recent floods, Comstock's president and publisher considers the factors affecting our ability to develop a better system for groundwater storage; the Capital Region's elite baseball players gear up for the season in a nondescript warehouse near Cal Expo; and we check in with four Iu Mien entrepreneurs and leaders (Sacramento has America's densest concentration of Iu Mien people) to see how they're celebrating the Lunar New Year.
Recommendations from our editors:
In this section we editors share what we're reading, listening to, watching or even eating. Here's what we're consuming this week:
Judy: Well, I was going to post a poll about what do you think about the buzz of Tom Brady going to the 49ers now that four of their quarterbacks are injured? But then Brady announced his retirement (again) this morning. I know a lot of you are 49ers fans so I wonder what you think will happen with your team with all the injuries. I guess the speculation on who will be the starting quarterback will begin again now that Brady's retired.
Jennifer: I finally subscribed to the Criterion Channel and am on a Jim Jarmusch kick. The indie director recently celebrated his 70th birthday, and his subtle, mellow films still seem to paint the truest depiction of life in America's minor cities that anyone has been able to achieve. Last night, I watched 1989's "Mystery Train," set in Memphis, but my favorite is still 2016's "Paterson," set in my New Jersey birthplace.
Vanessa: I recently tried out Betty, downtown Sacramento's newest wine bar, which is in my old neighborhood of Southside Park. In addition to cozy tables and chic decor, they have a little shop with pantry goods and stylish kitchen wares. Great place to stop for a gift while en route to a housewarming party or the like. I included the shop in a list I wrote for Eater San Francisco last fall on Sacramento's most anticipated restaurants.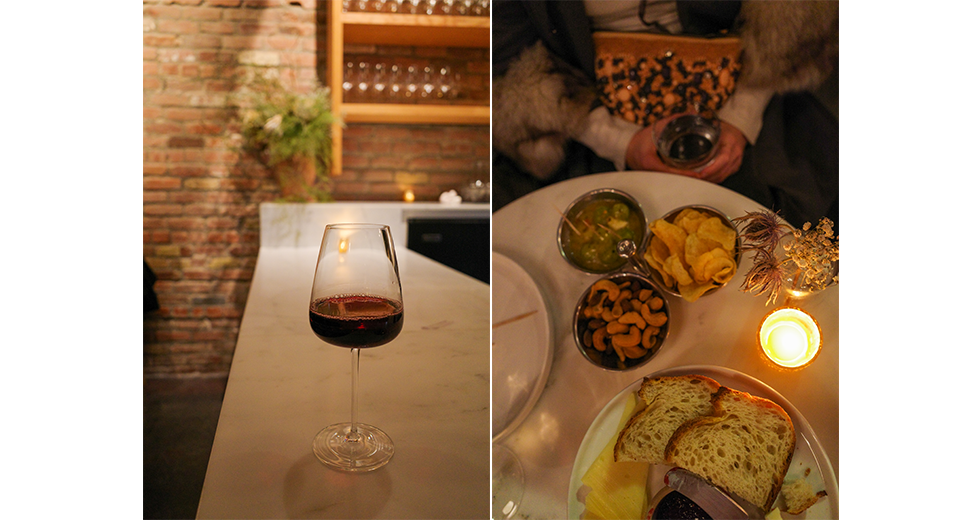 Odds and ends:
Don't forget to subscribe to the magazine to stay up to date on the region's business trends, and follow us on Instagram, Facebook, Twitter and LinkedIn for daily stories and extras.