On a Monday morning at Park Winters, a farmer wearing a multicolored umbrella hat prunes the flower fields for the estate's pick-your-own-bouquet experience, while couples shopping for a wedding venue take tours of the 10-acre grounds. Co-owners Rafael Galiano and John Martin prepare for the week's events by guiding on-staff gardeners and farmers and arranging walk-throughs. The couple is in their tenth year of owning and operating the estate, which serves as a venue for weddings and private events and has an onsite bed-and-breakfast in a Victorian farmhouse. Park Winters also hosts day visits with activities like garden tours, photo sessions, flower picking, dried bouquet making in the winter and seasonal farm-to-table meals (the latter on hold due to the pandemic).
The owners describe the Winters property as "a countryside escape." Galiano says they modeled Park Winters after Valley Oaks Ranch in Mendocino County, "the dreamiest place" then owned by the family behind Fetzer wine. He and Martin used to vacation there each season "to get their country on" back when they lived in San Francisco. In 2010, Valley Oaks Ranch was bought out and its hospitality center closed down, leaving Galiano and Martin "displaced" without their usual vacation destination. The partners soon began dreaming about re-creating a similar experience of their own.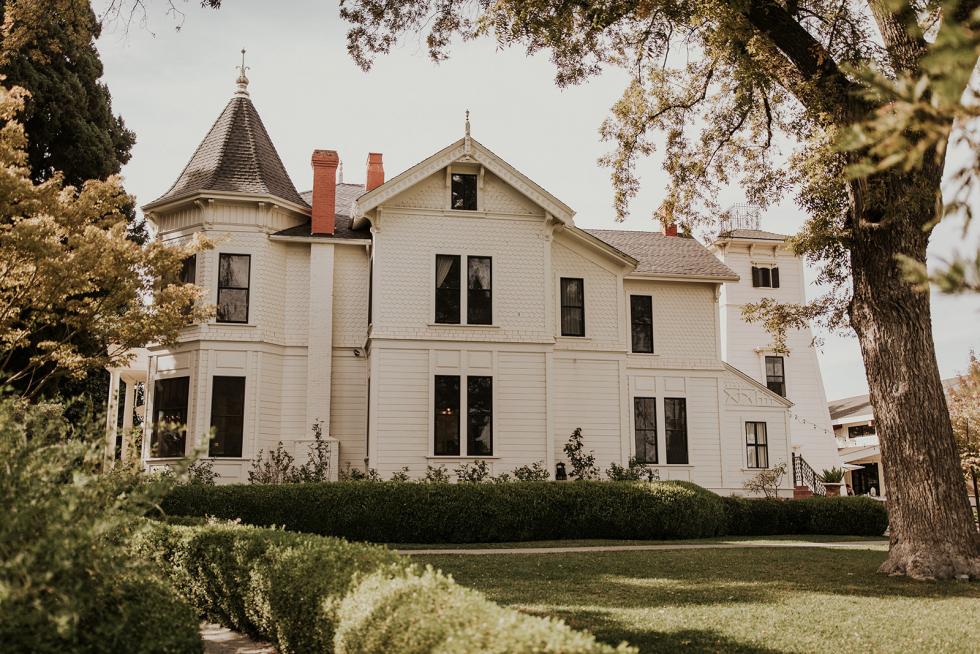 In 2011, the pair discovered and purchased Park Winters, and they have since found a sense of community with neighboring property owners. Galiano, previously a real estate agent and developer, and Martin, a former manager of a title business with a background in hotel management and hospitality, each settled into roles according to their personalities and professional backgrounds. "I'm the gardener, the developer, the designer, the dreamer," Galiano says. "And John is in charge of reservations, events and hospitality coordination." Put simply, Galiano says, he's in charge of everything guests see, and Martin manages everything guests experience.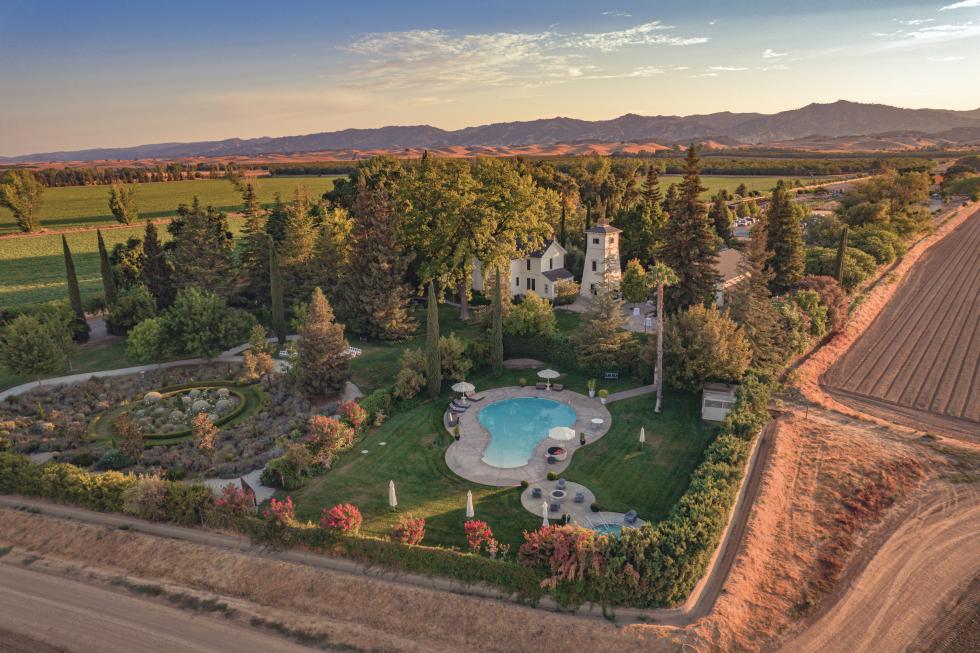 Together, they restored the property's original farmhouse (built in 1865 for entertaining by the George Washington Scott family), and updated it with modern touches like insulation and artwork with gallery lighting. Galiano says they've maintained "that charming feeling," but have also honored their intention to make the bucolic beauty of the gardens and grounds more accessible for visitors. "It's more experiential, and now the public gets to come enjoy a place that's so special."
2020 served as a rare pause for the partners. While wedding and event reservations were put on hold due to the COVID-19 pandemic, the partners took the time to plan their next moves and used their Paycheck Protection Program loan to hire a few new staff members. "It was a time where we thought, we're going to sharpen our ax and spend time doing things we hadn't had the opportunity to do," Galiano says. One of those things was launching Park Winters Marketplace, an e-commerce hub where people can purchase products made by makers local to Winters. "That's a project we'd been wanting to launch for years," he says.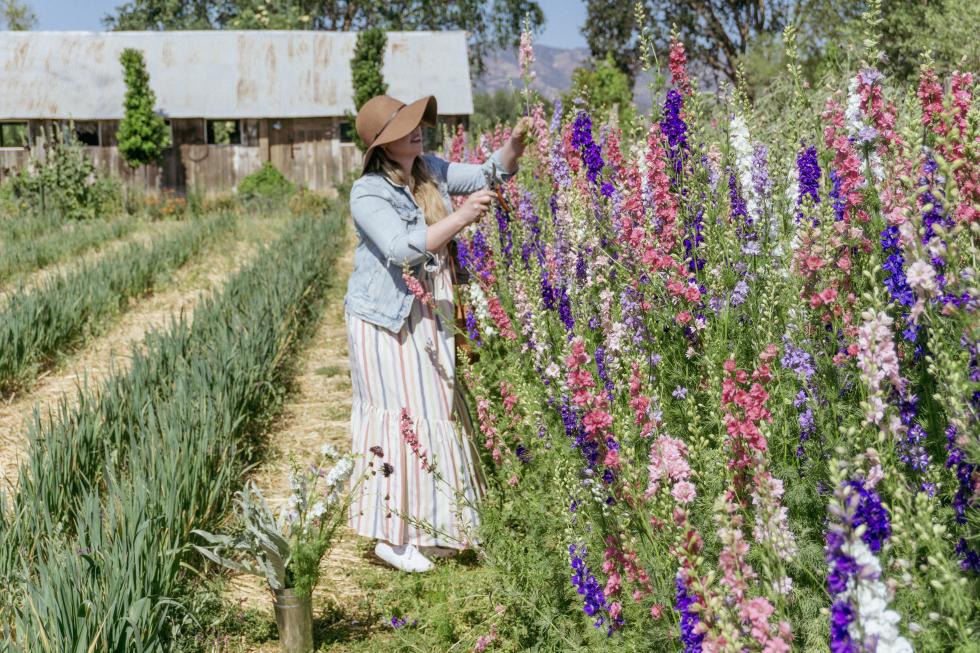 Galiano describes 2020 as stressful, but productive: "I did a lot of meditating and chanting under my breath that we would make it through. … We gave away our flowers to nursing homes, hosted private picnics for families where we didn't go near anyone. … It was a year of giving back and planning our next move."
In 2021, the partners continue to expand Park Winters' offerings by building out more activities for day visits, like a marketplace, farm brunches and a sunset lounge. The owners say they're excited to introduce the new experiences soon. 2022 will see the return of Summerland, the estate's annual networking event for content creators and event planners in the Sacramento and Bay Area. The event reflects the social spirit of Park Winters, which Galiano and Martin aspire to foster through future events like salons they call their "country socials."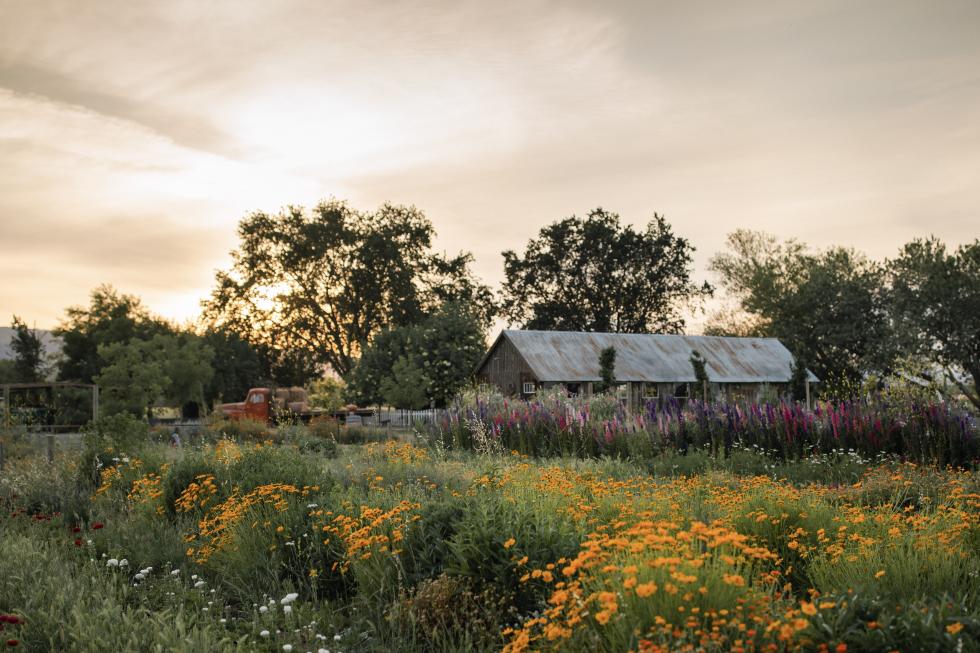 "Park Winters is a platform for writers, creatives, chefs, artists and musicians," Galiano says. "We want it to be like a shot in the arm creatively and educationally."
—
Stay up to date on business in the Capital Region: Subscribe to the Comstock's newsletter today.