It couldn't have come at a worse time for Firebird Russian Restaurant owner Alexandru Sirbu. In the span of just two months, he was forced to change the name of his 13-year-old Carmichael restaurant not once but twice. The first time came in March after Russia invaded Ukraine. Sirbu started getting threatening phone calls and messages from people thinking he supported Russia. Sirbu is actually from Moldova and has Ukrainians working for him.
'We had people who were rude because of Russia. We actually had a lot of phone calls from people saying bad words," Sirbu says.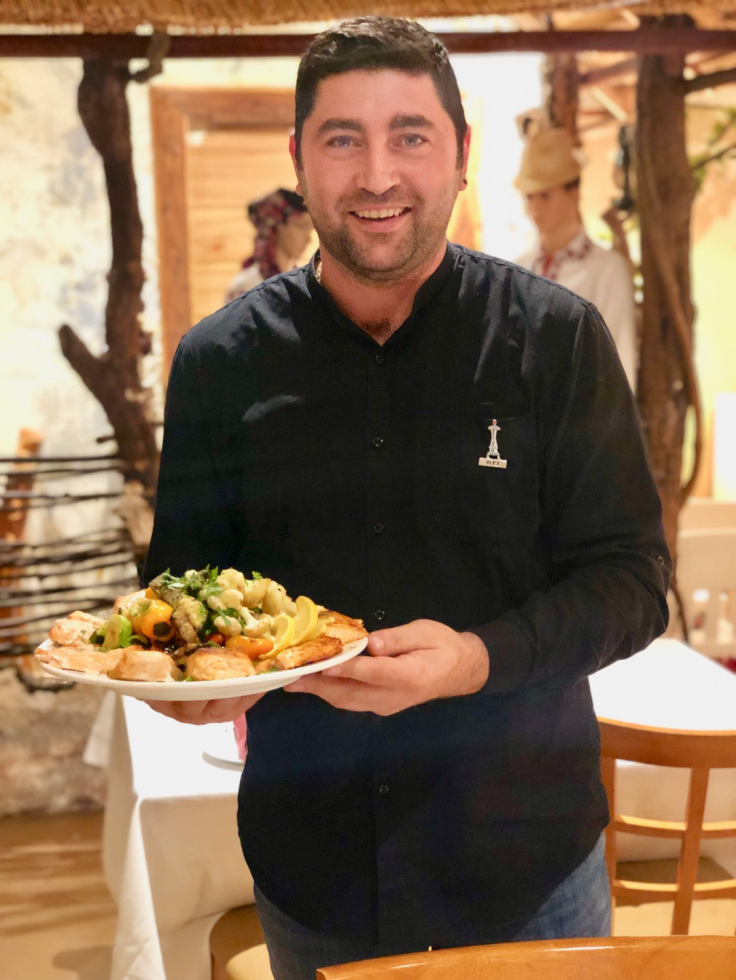 Just as soon as he removed the word Russian, he faced a new problem — an email threatening legal action. A restaurant chain called Firebirds Wood Fired Grill in Charlotte, North Carolina was alleging trademark infringement if he didn't change the name of his restaurant. The Firebirds chain, which has more than 40 restaurants in 13 states, learned about the Carmichael eatery when Sirbu got national attention for a fundraiser he held to help victims of the Ukrainian war. He was offering his signature beet borscht for free or for a donation. He raised $1,600.
Although Sirbu has been the owner since 2018, he had to do a total rebrand to avoid a lawsuit. All this came in the midst of the Russia-Ukraine war, which is deeply affecting his customer base of emigrants from the former Soviet Union. According to a Sacramento Bee analysis of U.S. Census data, the Sacramento region is home to nearly 70,000 people from the former Soviet Union, the largest portion of whom are Ukrainian (20,000).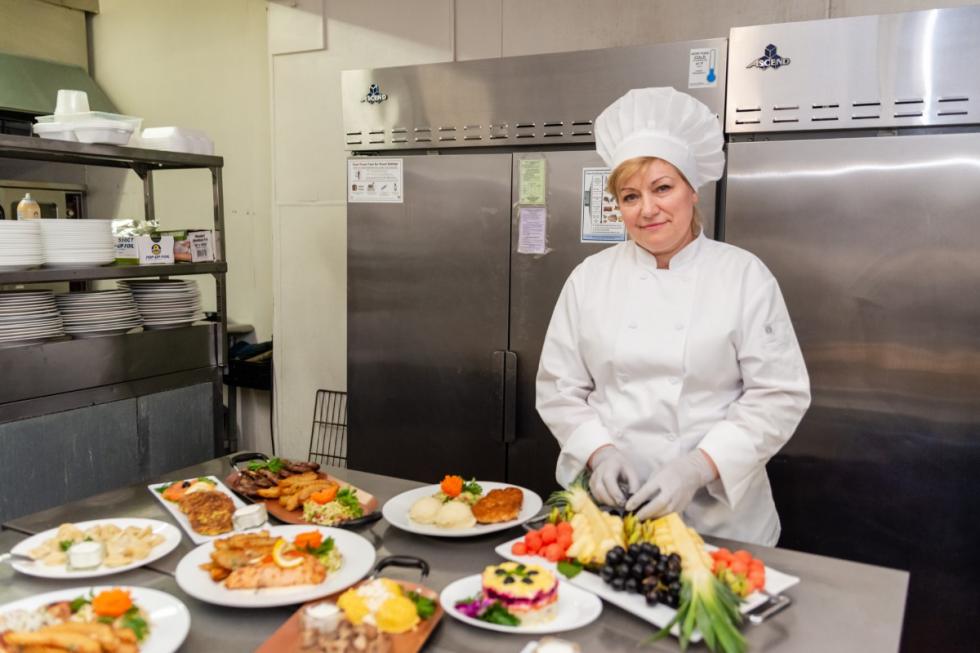 So earlier this month, Firebird was closed for 10 days and rebirthed with the new name of Noroc. The word means lucky in Romanian, the language Sirbu speaks. Though inconvenient, the retooling gave Sirbu the opportunity to refresh the Manzanita Avenue restaurant: a fresh coat of paint inside, modern gray wood to replace the old painted floors and a new raised seating area next to a faux fireplace and two mannequins wearing native Moldovan dress. The bar also got a sophisticated new look, thanks to his wife, Ludmila, who was in charge of the redecoration.
The good-natured Sirbu took it all in stride. He smiles when he talks about it, knowing there are worse things going on in the world. When asked about the war, he sighs. The father of three has family in Moldova, which has taken in millions of Ukrainian refugees.
"We talk with our relatives from home," he says. "They all did something. They were offering their cars, they were offering their rooms, available food. Everybody was helping. We didn't expect such big teamwork."
Noroc, on its brand new website, claims to be "the first restaurant to introduce East European cuisine in an elegant atmosphere." The dishes, executed by Ukrainian chef Maria Savchuk, derive from both Ludmila and Alexandru's mothers' recipes.
When I tell Sirbu my story about how a recent DNA test revealed I was part Ukrainian, he gestures to his waitress to bring out several dishes for me to taste. I am intrigued by the red beet borscht, which he calls "the best in Sacramento." I was raised on my Polish Bobchi's borscht, which was creamy white, the broth made from the savory salty water used to cook kielbasy. She added flour, salted butter and heavy cream to thicken, and threw in the kitchen sink — everything from sliced kielbasy, hard boiled eggs, pungent farmer's cheese and white horseradish so tangy it made your eyes water.
Noroc's borscht is vastly different, arriving in a ceramic bowl that showcased the deep magenta of the beets. It has a slightly sweet flavor that overrode the earthiness of the shredded cabbage and onions. It would be perfect served chilled for a hot Sacramento summer day.
Next comes the stuffed cabbage, tender veils of cabbage that shrouded mounds of beef and rice soaked in a light tomato sauce. One forkful and I am back in my Bobchi's kitchen, watching her with her constant apron on, buttering crunchy rye bread fresh from the corner deli to dip in that flavorful sauce.
Then come the shredded zucchini pancakes with a generous side of smoked salmon accompanied by sour cream, along with blinis made with fried meat and onions, smaller in size than typical crepes, also served with sour cream.
Also on the menu, which Sirbu says is still a work in progress, is the traditional Modolvan chicken soup (and popular hangover cure) zeama, made with homemade noodles; vareniki, homemade dumplings made with meat; and chicken Kiev, the traditional Ukrainian chicken dish known to most Americans. Several foreign languages are heard in the restaurant one recent afternoon.
Sirbu picks up the new picture-filled menu and points to the various dishes: "This is more like Russian. This is more Ukrainian. This is more Moldavian, this is also Moldavian, like homemade pickled vegetables. This is more like Slavic, red caviar and beets. This is Romanian. This is Belarusian. This is more Armenian."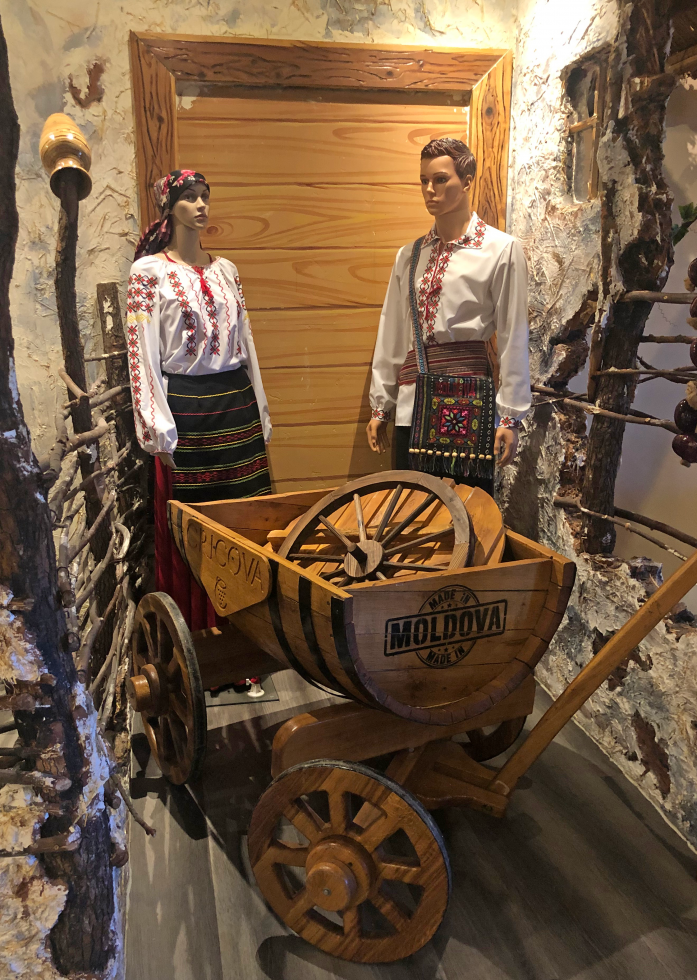 As I sit and joyfully eat the food of my culture, Sirbu tells me with a smile he was a radio disc jockey back in Moldova. He still contributes to a local Slavic radio station in Sacramento, ETHNO 87.7, which serves the diverse ethnic community of Sacramento. He sometimes hosts a show on the station called The Moldavian Hour.
The Slavic community of Sacramento is tight-knit, with more than 100 churches as gathering places. Sirbu looks deep in thought when asked about the Russia-Ukraine war once again. He tells me how Russia already invaded and occupied part of his country, Transnistria, in 1992.
"It's a small part of Moldova, which Russians, they just took it," Sirbu says. "And they put all the bombs and all their ammunition there. So now they keep it all there." The Ukrainian Foreign Ministry expressed fear that Russia may use Transnistria to launch an attack on western Ukraine.
"I don't know what to say," he says, shaking his head, as he gets up, saying he has to go shopping for supplies for the restaurant. "It's crazy."
Editor's note: This article was amended to clarify that Alexandru Sirbu did not work at Firebird before becoming an owner.
–
Stay up to date on business in the Capital Region: Subscribe to the Comstock's newsletter today.