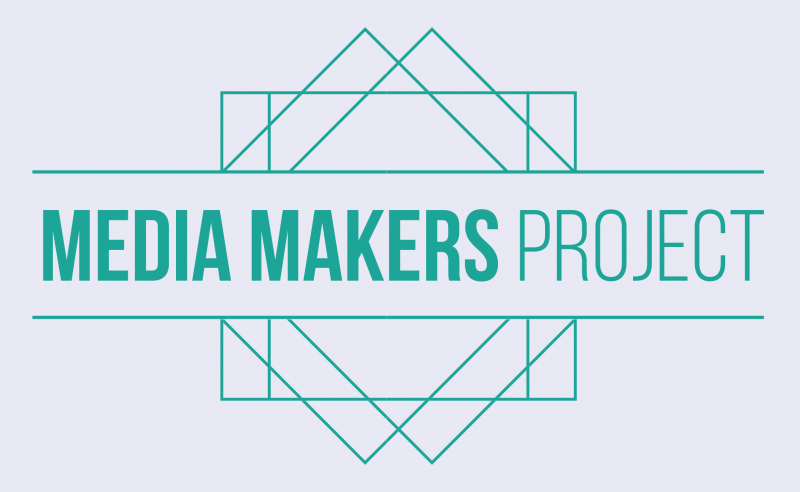 This story was written by a student journalist as part of our Media Makers Project. To learn more, click here.
People have been stuck at home for months because of the coronavirus pandemic, and for some, it's been in quiet isolation. While that isn't an ideal for some, it describes the ideal condition for voice-over actors working from home.
"What's different about it from other forms of acting … is that you can really be based anywhere," Emily Somers, an actress who has done voice-over work, says. "Really, you can kind of live anywhere as long as you have a great studio and a great internet connection. You can submit your audition tape or even record complete audiobooks from home."
Besides audiobooks, voice-over is needed in many forms of media, including video games, commercials, infomercials and animation. When the shelter-in-place order was issued in California in March, Somers says more voice-over work became available. "It seemed like animated series were going into production, and any voice-over work for commercials, for video games … anything (in virtual reality), anything that can be computer generated (were being cast)," says Somers, who is based in Los Angeles and represented by Sacramento talent agency Cast Images. "There was a boom with that, for sure."
In the Capital Region, the voice-over industry has been able to continue amid the COVID-19 pandemic, whereas most other forms of acting and production had to be halted. But the industry, like nearly all others, had to adapt, and it has not been immune to the negative effects of the pandemic.
Studio Time
While the region's voice-over industry is not as big as San Francisco or Los Angeles', there is still a good amount of production coming from the area, especially during election season, says Ray Nakamoto, a Sacramento-based voice-over coach and owner of Nakamoto Productions.
"Most of the political campaigns for state reps are done and recorded here," Nakamoto said via email. "Major advertisers will work in the big cities, but middle to low budget advertisers will work locally."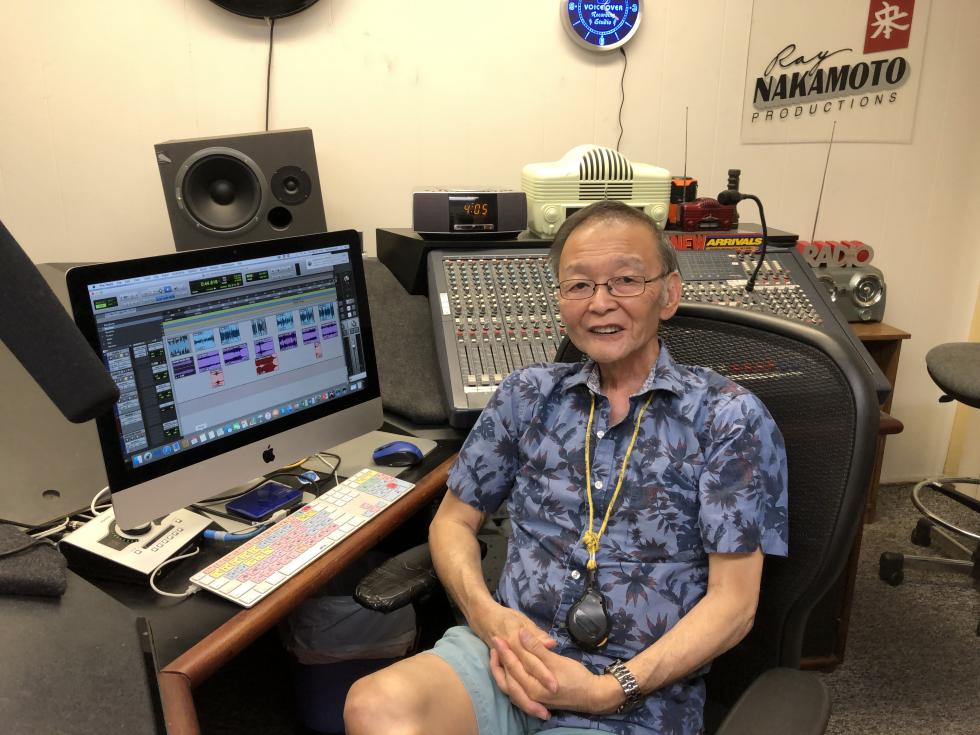 Ricky Borba, a voice-over actor and film director who has lived in Sacramento for 12 years, says he thinks the Sacramento voice-over industry is growing. "I think Sacramento's becoming like a Hollywood north, not at that level, but in terms of what we're doing in the films being shot here, voice-over work, all of it," Borba says. "There's three really good casting agencies in Sacramento, and once you join those … you can put yourself on there as a voice actor and actually start receiving submissions for things."
Nakamoto says it's been difficult during the pandemic to enroll new students, though. "It takes more effort and time to find new students since people are trying to shelter in place or are unsure of how to use their computers for online learning sessions and setting up a home recording studio," Nakamoto said. New interest in voice-over is the base of his Nakamoto's business, and while he says the interest is there, clients are often not ready to follow through and invest in buying equipment, a studio, recording a demo or joining pay-to-play sites. All of this can be very expensive with no guarantee of income, he says.
Nakamoto, who began his career in doing voice-over work in the mid-1970s and transitioned to vocal coaching in 2008, has adapted by offering coaching online, but he fears potential students may be hesitant to pay $25 for a virtual class (in-person classes are $75) when there are free YouTube tutorials available.
"I'm learning how to use Skype and FaceTime for the first time," Nakamoto wrote. "This is the new way to meet new students instead of in-person, which I prefer. For an old guy like me, it's a challenge. And it's a challenge for students as well."
Studio 24, an acting and production agency based in Folsom, had to postpone many of its classes, including a voice-over workshop it used to offer every eight weeks prior to the pandemic. "We have a backlog of voice-over talent trying to get in to work, to train and have not been able to do that yet," Cody Dorkin, Studio 24 CEO and founder, says. "So there's quite a few people that we have on a waitlist and ready to go as soon as things open back up."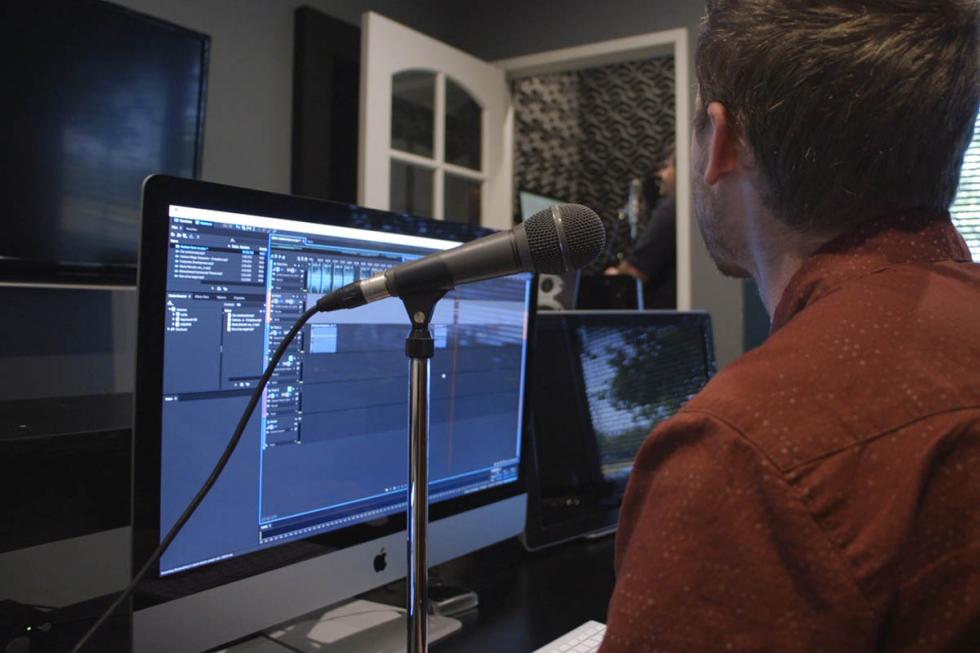 The company is offering classes via Zoom for on-camera talent but nothing in the voice-over realm yet, although there are about two-dozen people on the voice-over workshop waitlist, Dorkin says. "We're keeping an eye on things and seeing how they pan out over the next few weeks, whether or not we might try to offer a virtual class for voice-over, specifically," he says.
The Talent
One of Nakamoto's students, Thomas Truhitte, was able to find his start in voice-over work during the pandemic. Truhitte has recorded five audiobooks since April. Truhitte, a trained opera singer based in Sacramento, had been interested in voice-over work for a long time, but was focused on other projects until recently. Truhitte recorded the content for the audiobooks from his home. However, he had to invest in the right equipment to do so.
"I think the single greatest challenge, even more than the technical part, is finding a quiet space," Truhitte says. "These microphones are so sensitive. They pick up almost everything." Truhitte had to invest in a special microphone that reduces outside noise and a sound booth he purchased on eBay, as well as his voice-over lessons and training. "Some people say you can just go ahead and get a cheap microphone, get a Blue Yeti for $100 or less … but I've found that I'm going up against people that have very high-quality equipment," Truhitte says.
While some actors recorded with an audio engineer in a professional studio prior to the pandemic, now they are being asked to record entirely at home and expected to have the right equipment and export it correctly, Dorkin says. At-home recording studios vary in price: Dorkin says while a cheaper home studio ($350 or less) might be enough to record auditions, typically, actors will need higher quality gear to record the final product, which could be in the $1,000-plus range.
Somers says that clients can tell the difference in the sound quality "based on the mic you have, the editing software you have and the booth, even if it's a home closet you turned into a recording studio. It seems like your equipment needs to be at a higher level."
"For those who don't have that technology at home — and I would say most don't — they could potentially be losing out on some of those jobs," Dorkin says. Somers agrees that the voice-over industry has become more competitive because there is little other work for actors while in-person production is paused.
Somers, who hasn't actively pursued voice-over work in the last year, booked a commercial voice-over job when the pandemic hit from a recording she had done a couple of years ago. "Because of coronavirus, they needed to act quickly and rework their commercial campaign, so it was easier for them to bring back an older ad that was sensitive to the times we were going through, as opposed to launching some of their newer ads."
Though voice-over work can be difficult to get a start in, Borba says, "If you're serious about voice acting … just keep doing it. … The more you do it, the better you're going to get."
—
Get all our Media Makers Project stories and more delivered to your inbox: Subscribe to the Comstock's newsletter today!