When young people pack up their belongings and leave home in search of new adventures, it is generally thought of as a permanent move into adulthood independence. However, Marvin and Bridgette Maldonado, now owners of Federalist Public House in Midtown Sacramento, found themselves moving back in with family in early 2009 during a time they refer to as "rock bottom."
The Sacramento natives lived in San Diego at the time and had no plans to return to their hometown. However, 18 days after welcoming their first baby, Marvin lost his design job in Southern California and the prospects for new work looked bleak. According to the couple, the move to Sacramento was humbling, at best. "Four or five days after [the layoff], we were all packed up," Marvin recalls, noting with a laugh that reality set in when they arrived back to Sacramento. "We were now sleeping in [Bridgette's] old high school bedroom as a family."
Their story isn't all that uncommon for that point in U.S. history. Both Marvin and Bridgette had studied to work in the interior design and architectural industry — an industry in which jobs had essentially dried up due to the Great Recession.
Sitting in the private event space adjacent to Federalist on a recent afternoon, Marvin says the move to Sacramento was initially less fruitful than he had hoped. He applied for multiple jobs daily only to end up being either under or overqualified for the work. "I couldn't get a job at Home Depot. I couldn't get a job at a restaurant. The only job I got in that first year was with the Rivercats and that was doing field prep," he says. The field manager on duty took one look at his resume, which was full of experience in design and architecture, and asked what he was doing there. With emotion, Marvin adds, "I looked at him and said, 'I need work. I can't find work.'"
Bridgette, reaching over to comfort her husband, says how the humbling moment also showed Marvin's resilience and willingness to do whatever it takes to support their family. "He's always been like that," she says.
So has Bridgette, who went from dancing for the Sacramento Kings and Golden State Warriors to interior design work to flight attendant school to hospitality management — all before becoming a new mom in 2009.
Back in Sacramento, she opened one of Northern California's first mobile boutiques, which essentially operated similarly to a food truck by popping up at various locations around town and at numerous events. By capitalizing on Sacramento's burgeoning food truck scene, Bridgette turned what was meant to be a part-time venture into her full-time job. "She's always had this weird, innate ability to know what people want before they want it and to know what's cool before it's cool," Marvin says. "She can see the trend before the trend happens."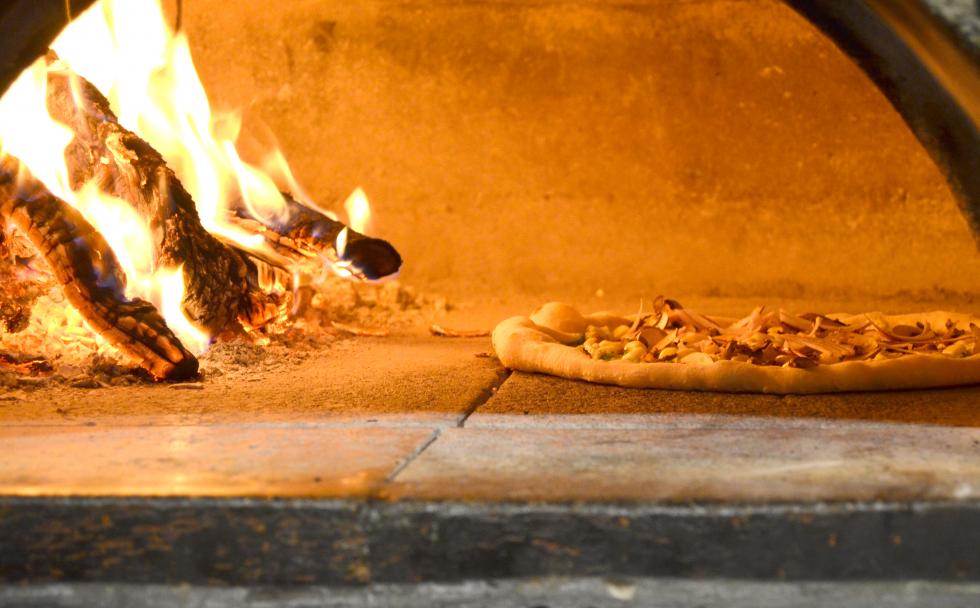 Marvin slowly began to see work becoming available in his field and started his own design firm, signed onto several locally-produced DIY television shows and partnered on his first restaurant project, Broderick Roadhouse in West Sacramento.
With the help of Bridgette's family allowing the couple to live with them for awhile, they started to turn their professional lives around. They also became involved in Sacramento's creative community. One contact turned into a job, which turned into another contact, which led to collaborating on a local event and so on. The list of contacts, projects and events they name as integral to their success is like a who's who of Sacramento's creative community. They say participating in as much as possible — from small conversations at the Urban Hive to huge projects and events like Good Design Market and Concerts in the Park — kept them moving forward.
One day in 2013, their landlord called Marvin and offered the couple an opportunity to create a shipping container restaurant behind a Federalist-style home on N Street. Originally, Marvin turned down the offer. After parting ways with the ownership team at Broderick, he and Bridgette weren't interested in getting back into the restaurant industry. However, Marvin says their landlord persisted, "He goes, 'Look, you guys now get to work on one project and put all your creative focus and energy behind one thing.' For the longest time, we hadn't done that," Marvin says. "That's when we're at our best and that's how Federalist came about.
The restaurant, which serves wood-fired pizzas and craft beer and has a bocce ball court, celebrated its two-year anniversary in December. Marvin, who still runs his design firm, was able to put his design talent and his love for shipping containers to work. The truck that once housed Bridgette's mobile boutique is now the restaurant's event-friendly beer truck, and the two live in the Federalist-style home that started it all.
Yet, as they look to the future, both Bridgette and Marvin are open to more change. "I don't think we'll ever be doing the same thing for the rest of our life. I think our path will constantly change," Marvin says. "I don't think we'll be in Federalist 20 years from now like most mom-and-pop restaurant owners. If it just went away, we would totally be OK."
Bridgette quickly jumps in to say, "I don't want it to go away." The point, they say, is that they will survive whatever the future brings. After everything they have been through, they know how to handle uncertainty, and to look toward the next journey.
Follow our writer Jennifer Snyder as she speaks with people in the Capital Region who have taken unconventional career paths to get to where they are today.