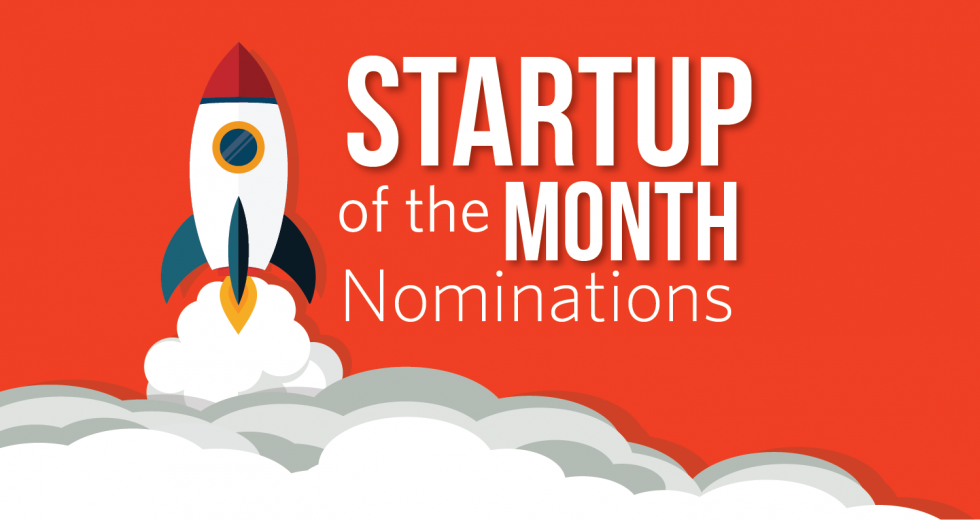 Who will be the next Startup of the Month? Send in a nomination here!
In the spring of 2020, as restaurants and cafes were shutting down due to COVID-19, Foodom was heating up. The Folsom-based startup launched in March 2020 to bring experienced cooks into the homes of busy families.
"Stress levels among working parents increased even more during the pandemic, and we are helping them take one large task off their plate," says Reneta Jenik, Foodom's founder and CEO.
Foodom is an online marketplace where customers can find personal chefs, who come to their homes and prepare healthy meals weekly. Customers pay for the service, placing a minimum order of $100, by choosing meals on the platform. Foodom receives 20 percent of the service cost and the chefs receive the rest and 100 percent of the tips. Customers can provide the ingredients or, for an extra fee, have the chef buy the groceries before coming to the house.
Jenik immigrated from Ukraine to Israel at 3 years old, then moved to the Bay Area in 2008. After moving to the Sacramento area five years ago, she says she felt a lot of stress juggling an executive job at a technology company and a family while watching her weight. She hired a personal chef after other solutions didn't work and was hooked.
She wanted to give other families this experience. In 2020, Jenik participated in Sacramento's accelerator for women-led technology businesses, FourthWave. The program, she says, helped her get ready for fundraising and introduced her to "conscious leadership," mentors, experts, and a community of founders who made the road to entrepreneurship feel less lonely.
Foodom has served 85 customers and counting in the Capital Region and Bay Area, with 18 chefs on the platform as of February and a team of four. Jenik plans to expand to other states by year's end. In response to COVID-19, the chefs follow U.S. Food and Drug Administration and Centers for Disease Control and Prevention recommended guidelines in the kitchen, Jenik says. They come once or twice a week and prepare all meals.
"We ask the family to stay away, to keep social distancing and not to walk in on the chef while they're working," Jenik says.
Zeke Gluckman was one of the first chefs on the platform. He has been cooking for 25 years, and working in restaurants didn't give him the flexibility he liked. For instance, he says, he often had to prepare food in a way he didn't think was best. Because it was the restaurant's style, he had no choice, but if the customer complained, he would get the blame.
"With Foodom, nobody's holding me back," he says. "Every time I've done a job, I've had plenty of time to plan the way I want to do it."
When a customer requests service, Gluckman receives a text alert. He logs into Foodom and checks out the details (pay, location, dish). If he approves, he sends an introductory email and answers any questions they may have. Of the dishes he has done, the most popular include tacos, a burrito bowl and roast beef tenderloin. More than anything, Gluckman appreciates the ability to customize.
"One of the things I really like is I'll ask them, 'Is there any changes you want me to make?'" he says. "You never get that in a restaurant. One client wanted something not on our menu. I called the owner (Jenik) and it was added the next day."
Customization, he says, gives people more options, but he doesn't see the on-demand service forcing all restaurants out of business. "I think what's going to happen is what happens when you get an alternative offered in any industry," he says. "The restaurants that aren't on their game are going to get beat out. The good ones, the ones that still serve consistent meals, will still get business."
For Jenik, the future of Foodom could revolutionize not just the industry, but trends of consumption. She believes the expansion of Foodom can reduce food and packaging waste by up to 30 percent and reduce obesity by 20 percent in two decades.
"In 20 years, my vision is to have billions of families everywhere reduce the stress of everyday life with a home chef cooking for them," she says. "The other part is having every vacation rental with a private chef and creating millions of new cooking jobs with decent pay and flexible hours."
–
Stay up to date on business in the Capital Region: Subscribe to the Comstock's newsletter today.