Thunder Valley's popular 5,000-seat outdoor amphitheater, located in a parking lot next to the Lincoln casino, had a very successful dozen-year run beginning in 2011. The amphitheater held a total of close to 300 shows in every weather condition, featuring shows of all genres from nationally known artists, festivals, comedians and tribute bands.
But that amphitheater, which held its last show in September 2022, "just ran its course," says John Bow, Thunder Valley's entertainment director, who has been with the casino for 20 years. "It was time for us to get a new building, climate controlled."
That new 150,000-square-foot center adjacent to the casino, simply called The Venue, raises the bar in the Capital Region for entertainment theaters of its size. The 4,500-seat facility, constructed at a cost of $100 million by McCarthy Building Companies and OTJ Architects, had quite the debut, holding a ribbon cutting celebration on Feb. 14 and then opening three days later with a sold-out, three-day President's Day weekend run of the Eagles, Bruno Mars and Santana.
"Be prepared to be wowed," Dawn Clayton, general manager of Thunder Valley, told attendees of the Feb. 14 ribbon cutting before they entered the facility for a tour, which included members of the United Auburn Indian Community Tribal Council, Thunder Valley and local officials and community groups.
"This was a labor of love," Gene Whitehouse, chairman of the United Auburn Indian Community, told the ribbon cutting crowd. "The venue is a state-of-the-art entertainment venue that is unlike anything in this area. We will be bringing you first class entertainment all year round. We won't have to go in 105-degree temperatures anymore."
The Thunder Valley resort, which opened in 2003, broke ground on The Venue in March 2021 after being delayed due to COVID-19, Bow says. A Thunder Valley news release notes that The Venue was "designed with a vision that is both modern and sophisticated and features multi-level spaces and amenities, cutting edge sound and video systems, abundant concessions offering food, beer, and wine, and much more."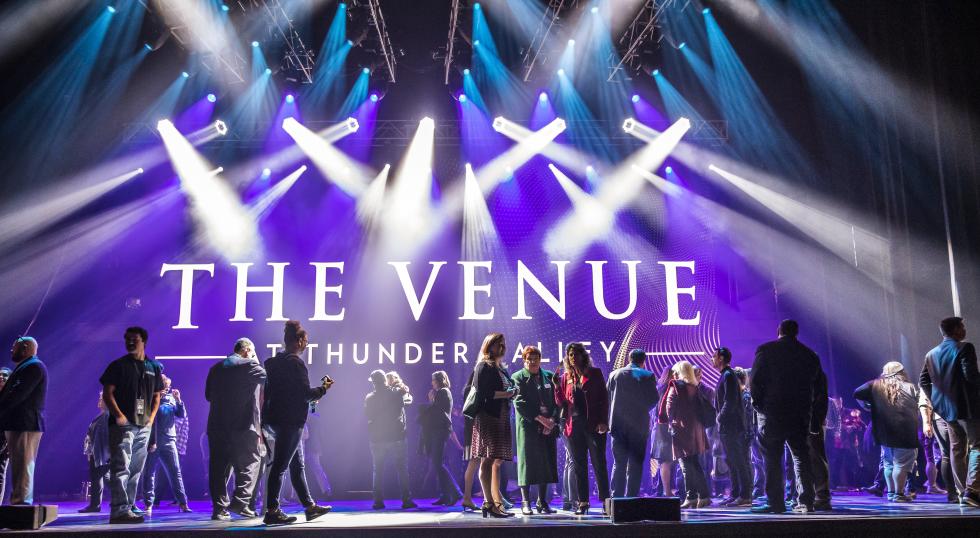 Fans of the three opening-weekend artists dug into their wallets in impressive fashion. While the Eagles, Bruno Mars and Santana have appeared multiple times before in the Sacramento area, the demand for tickets was still off the charts, with resell tickets for the Eagles and Bruno Mars going for thousands of dollars each for some seats. A day after the Santana show, Doug Elmets, spokesperson for Thunder Valley, was still ecstatic about the weekend's performers and the resulting reactions from fans.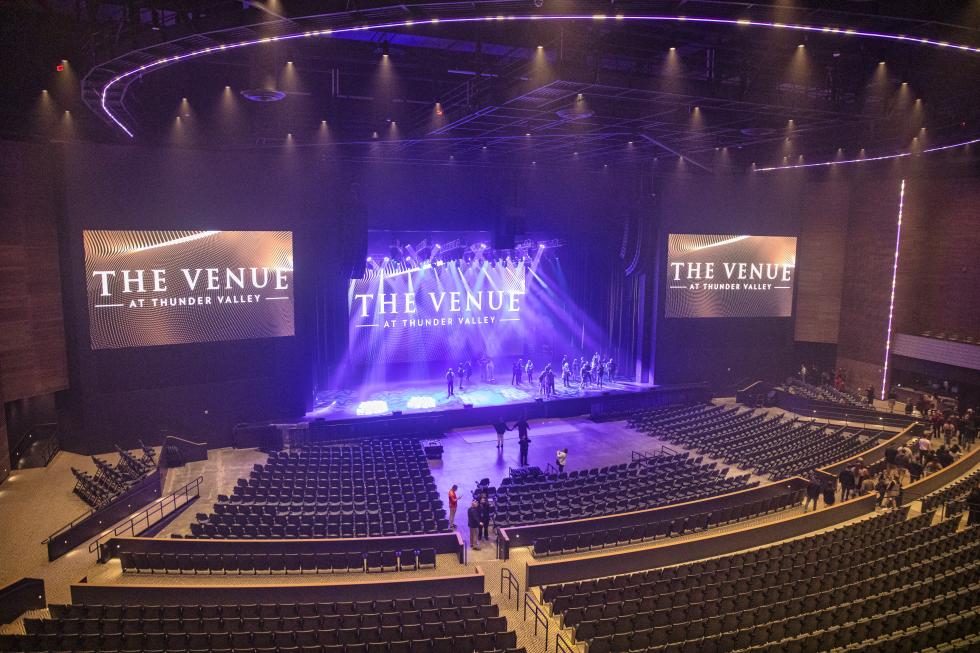 "It was truly incredible — both from the perspective of the entertainment and the fan appreciation — with their absolute amazement at how cool the venue is," Elmets says. "And I think if you look at the Facebook page for the venue, the comments go on and on and on. It was as fantastic as we all expected."
Bow says they plan to book 80 to 90 musical, comedy and sporting events a year in The Venue, with that number increasing every year. Some of the upcoming acts include The Beach Boys, Sarah Silverman, Sammy Hagar, Kevin James and John Fogerty.
"It will have something for everybody, that's for sure," Bow says.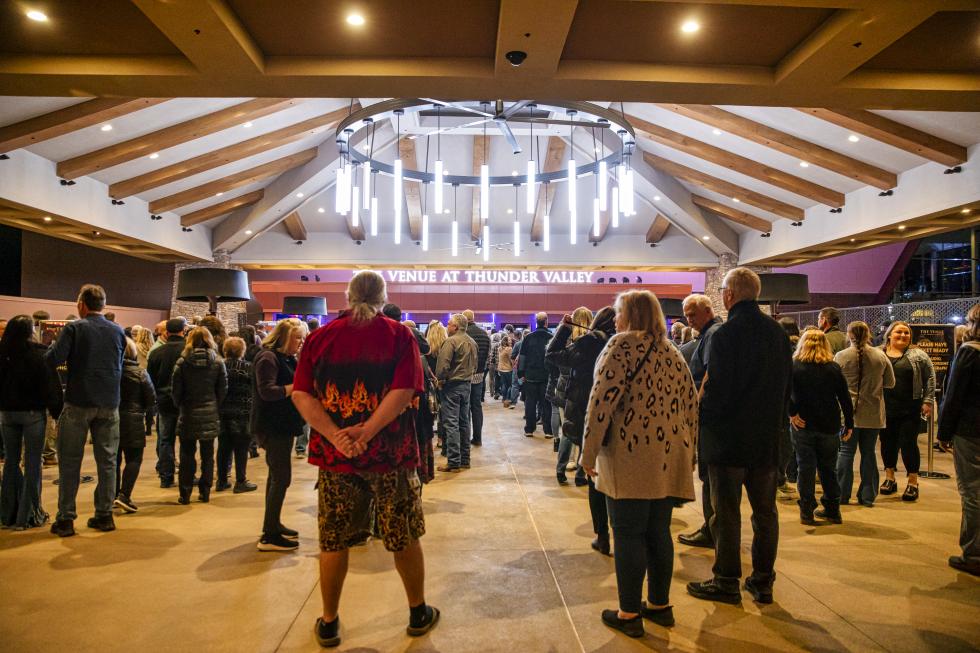 Thunder Valley's The Venue fits in with a growing entertainment scene in the Placer Valley region, alongside Hard Rock Casino's new indoor 2,500-seat theater in Wheatland, which opened in June 2022; the 18,500-capacity outdoor Toyota Amphitheater, also in Wheatland; the outdoor Quarry Park Amphitheater in Rocklin with its 1,000 seats; and the indoor 851-seat Folsom College Harris Center.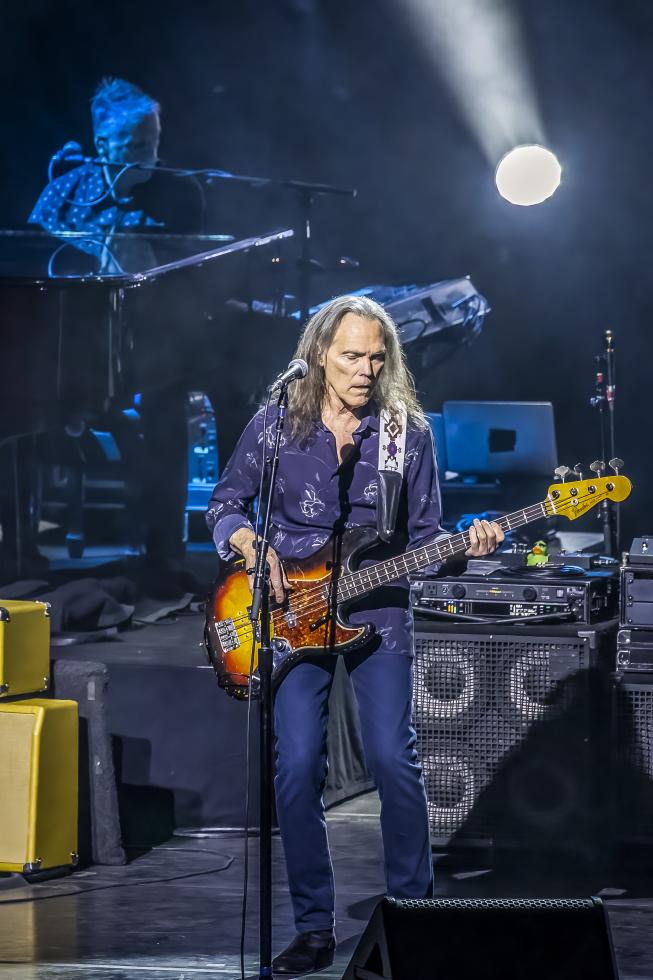 "This is my first time opening up a new building, and it's exciting to be part of something from the ground up that we hope the Sacramento community can just take in as their own," says Bow, who has been with Thunder Valley for 20 years.
–
Stay up to date on business in the Capital Region: Subscribe to the Comstock's newsletter today.