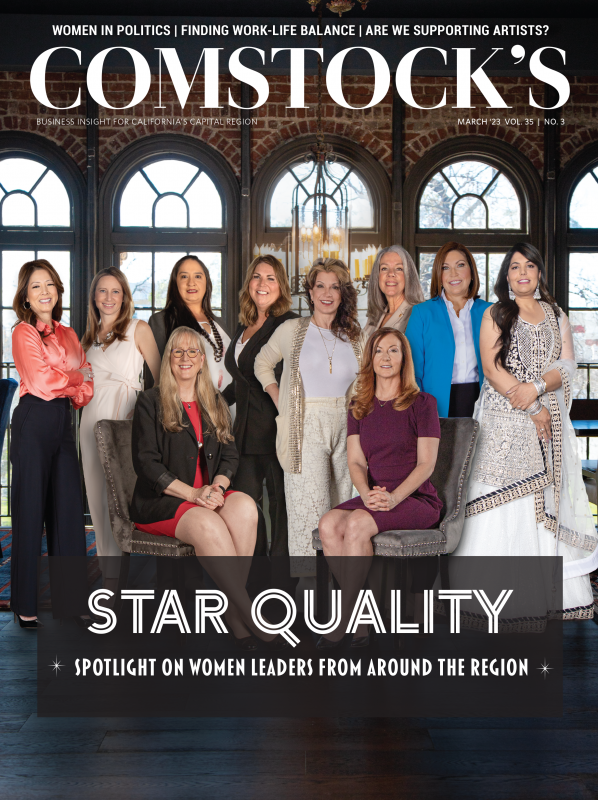 This story is part of our February 2023 print issue. To subscribe, click here.
Cindy Petersen
Superintendent and CEO, Gateway Community Charters
Dr. Cindy Petersen, superintendent and CEO of Gateway Community Charters, was always determined to have a career in education, despite the fact that her family placed no value in it. Their poverty led to instability and frequent relocation, so school became her respite. "The only stable thing was school, and really the only safe place and caring people were at school. And so I think that led me to want to be that answer for people, too," she says.
She chuckles recalling how painfully shy she was in her youth (exacerbated by self-consciousness about her almost 6-foot height), and how she didn't realize until she was in her teaching credential program that she would have to speak in front of people all day, every day.
It's hard to reconcile these anecdotes with the passionate, self-assured leader that Petersen is today. She has grown Gateway Community Charters from a single school in 2003 to nine today, which serve over 5,000 children and employ 700 staff.
What she terms her "interesting journey" began with a job as a high school math teacher. After 11 years teaching in El Dorado Union High School District she saw an opportunity to jump into the then-burgeoning arena of charter schools. "It was a different … but creative and strange world out there," she says. "It was like there was no ceiling over in that world. And so I got to do anything and everything I was willing to do … but it was all in education and always about how to make an impact for students."
In 1996, Petersen started as an education specialist at Horizon Charter Schools, and then in 2003 moved to Grant Joint Union District, where she had the opportunity to launch GCC. At that time, charter schools (defined by the California Department of Education as public schools initiated by a charter petition and approved by the local school board, which may be free from many state statutes and regulations) were much less common and even more controversial than they continue to be today. Petersen views the charter school option as a civil right, and one that can give vulnerable or underserved children access to quality education, regardless of what ZIP code they live in.
"The ways that I do work-life balance is to not need to be the last person in the office any longer. When I'm leaving I walk around and say, 'When are you leaving?'"

Cindy Petersen, Superintendent and CEO, Gateway Community Charters
That's why she's especially proud of the three vocational schools in the GCC portfolio that provide career tracks into fields such as construction and automotive repair, and enable female and minority students to break into these fields.
Petersen credits her success to her hard work and perseverance. "It's about just getting up each day and doing what must be done," she says. "I was a single mother of four and I know what it's like to get up each day and do what must be done for the children, no matter what you feel like."
When asked about her leadership style, she describes her comprehensive communication plan, which includes a yearly rallying cry (2023's is "unleashing greatness") and visiting each site multiple times per year. She contrasts this with her days as a teacher, when she would glimpse her superintendent maybe once every few years.
She also repeatedly mentions that she leans on her "beautiful, well-developed cabinet team and amazing group of principals" to keep the day-to-day work going as she focuses on continued growth for GCC. She has dreams to add more vocational schools and an International Baccalaureate high school, and to find ways to serve the influx of Ukrainian refugees who are interested in GCC charter schools.
"I'm a person who believes in dreams, aspirations, vision," she says. "I tell our people what you do matters every day, and I'm not going to let you go through this work and not understand that every day what you do matters to some child somewhere."
–
Get all the stories in our annual salute to women in leadership delivered to your inbox: Subscribe to the Comstock's newsletter today.