By: Vanessa Labi
Changing your surroundings can do a lot to alter your interior state or ability to think differently. Back in the 18th century, doctors would prescribe a walk or visit to the sea as a means of curing a patient's ailments or lifting their spirits. We've come a long way since then, but there's still no denying that one's physical environment has an impact on one's mental health. Recognizing this link, education architects are designing academic buildings with modern, open concepts in an effort to "demystify daunting disciplines" and "allow students, staff and faculty to interact in a more collaborative way," reports design writer Laurie Lauletta-Boshart.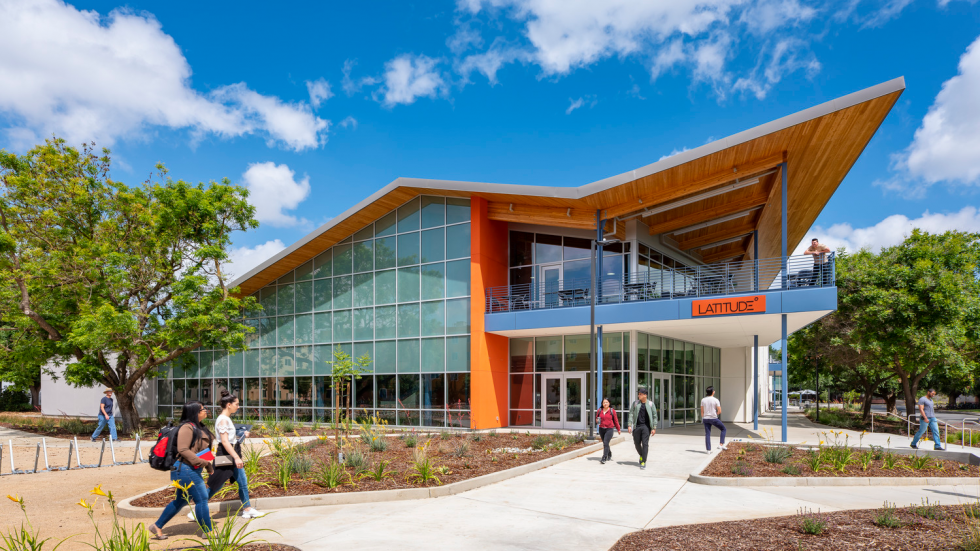 When Sacramento-based HMC Architects expanded Sacramento State's fitness center The WELL, they did a deep dive into the needs of students and faculty before creating an all-gender gathering area. They modernized the spaces with an open layout and cohesive finishes. And with UC Davis' dining commons Latitude, the architects of Harley Ellis Devereaux created a dynamic building that balanced modern materials with its rural spirit. "Not only is it designed to develop great food, but more importantly to deliver a space to celebrate through food, diversity, equity and inclusion for our campus community," says Kraig Brady, executive director of dining services at UC Davis. See how the Capital Region's newest education buildings not only look good, but are good for occupants' well-being in Laurie's January design feature.
Here's the rest of the Capital Region Rundown:
The CEO of the largest Pilates manufacturer in the world shares his schedule and how he stays balanced amid COVID-era manufacturing challenges; CalMatters reports on the status of the Central Valley's levees and flood-protection systems; Ed Goldman profiles our latest Icon Marcy Friedman, a beloved philanthropist and tireless supporter of the arts with an upcoming art show of her own; and we go off the beaten track in Benicia to discover a little-known museum with tens of thousands of artifacts related to multiple wars and the Gold Rush era.
Recommendations from our editors:
In this section we editors share what we're reading, listening to, watching or even eating. Here's what we're consuming this week:
Judy: A new year means a new reading adventure. I try to read two books a month around my editing and writing duties (I work with words all day). Kicking off 2023 is an oldie but goodie, "The Pelican Brief," a 1992 page-turning crime thriller by prolific author John Grisham. I enjoy all genres of books so if you have any recommendations please email me at jfarah@comstocksmag.com.
Jennifer: Last Saturday, I saw EMH Productions' take on the award-winning English play "Constellations" at Ooley Theater, a pocket-sized venue that shares a building with a corner store. The play is on one hand a simple love story between a beekeeper and a physicist, and on the other an experimental, expansive exploration of the multiverse and all the branching possibilities of life. The cast of two does a stellar job with the complex script, and by the end more than a few people in the crowd had teared up. The play runs Thurs.-Sat. until Jan. 28, and I highly recommend it.
Vanessa: If I find a recipe I like, I'm bound to make it multiple times within a short period of time. That's how I feel about this simple recipe for acorn squash soup, which has helped me get through these past few stormy weeks indoors! I top it with some homemade croutons and microgreens and feel oh so nourished and cozy.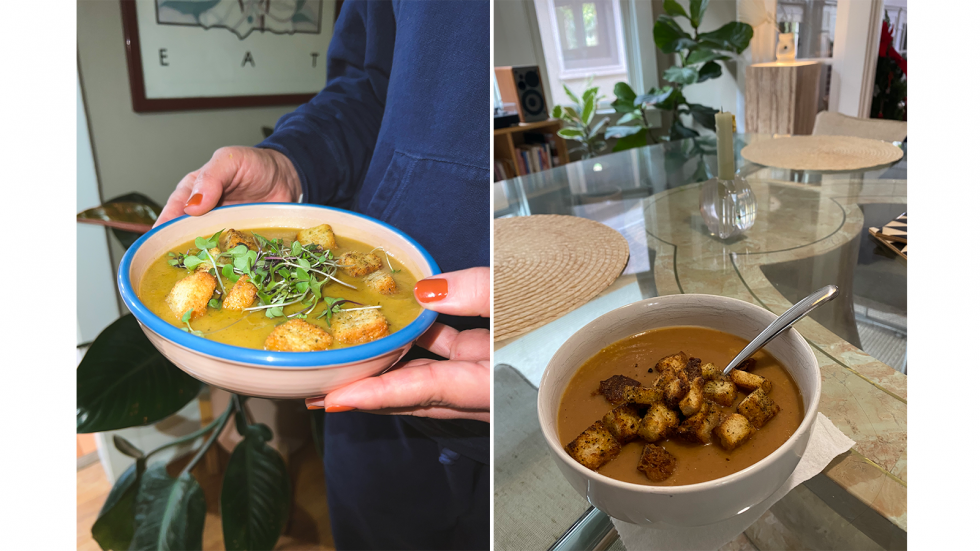 Odds and ends:
Don't forget to subscribe to the magazine to stay up to date on the region's business trends, and follow us on Instagram, Facebook, Twitter and LinkedIn for daily stories and extras.