In 2022, advertisers are being put to task in a way that feels unprecedented. Gone are the '90s-era days of coolhunting and savvy catchphrases. In order to stay relevant and avoid being tone deaf or downright offensive, brands must shift their marketing strategies to be conscious of real issues affecting consumers. Most importantly, ethical marketing strategies must be authentic and — in a word — real. Whatever values brands are touting to appeal to their culturally conscious and eco-minded millennial and Gen Z customers, they should back them up with action.
"Rather than the brand imparting ideas on them, they want to drive the trend. This is a generation that's driving change by representing social equity and environmental concerns," says Paul McClure, principal and advertising director at RSE. The real test, Comstock's contributor Russell Nichols discovers, is behind the curtain.
Read the latest marketing feature to learn how communications is becoming more interactive, a reflection of values-driven consumer behavior.
Here's the latest Capital Region Rundown:
The CEO of a new instant ramen company develops his product to be uniquely nutritious and faithful to Japanese tradition; Sacramento Republic FC's chief revenue officer credits his career's ascension to identifying his passions and finding the right mentor; the City of Stockton's young CFO combines his experience in the private and public sectors to give back to his community; we take a marketing deep dive into the inclusive strategies connecting brands with young consumers; a young planning commissioner finds his way back to south Sacramento from Washington D.C.; two iconic bands play Sacramento stages and celebrate two decades of cultural influence; and the city of Stockton's director of performance and data analytics uses data to improve her community's quality of life.
Recommendations from our editors:
In this section we editors share what we're reading, listening to, watching or even eating. Here's what we're consuming this week:
Vanessa: I always enjoy the cultural journalism that comes out of the editorial section of luxury e-commerce site SSENCE, and their recent story on Japan's "love hotels," "Finding the Last Love Hotel," was both fascinating and beautiful to look at. The writer speaks to an iconic love hotel designer about the medium's eccentric designs and function as a gathering place for young adults (usually couples, but sometimes groups of friends) who want to escape their cramped apartments.
The themed, gimmicky flavor of these spaces reminded me of the episodic video series, A Pretty Cool Hotel Tour, created by a California couple who embarked on a tour of America's kitchiest hotels. Think heart-shaped tubs, seashell-shaped beds and a transparent jacuzzi in the form of a giant champagne glass. Even if you never book a room at one of these hotels, it sure is a trip to explore via video.
Judy: Hello, fellow gardeners. Zucchini is one of the easiest vegetables to grow. Trouble is, it seems to come in all at once and you're surrounded by the green spheres. Just in the past week alone, I made zucchini boats stuffed with sausage and veggies and a zucchini frittata. I simply grated it along with some onion, sautéed it in olive oil, and when it was starting to get brown, poured three eggs over it and cooked it some more. I sprinkled some parmesan cheese on top and had a delightful breakfast. Next up, zucchini chips (like potato chips) in my new air fryer.
Jennifer: While eating at a restaurant recently, trying to ignore its easy-listening jazz playlist, my attention was arrested by a song I'd never heard before. It was "Dosvedanya, Mio Bombino," a soaring march about a man whose loyalty is split between Russia and Italy, with musical influences from both cultures. I've got a weakness for oompah beats and mysterious lyrics (see Beirut, The Decemberists), so it's been stuck in my head ever since. The rest of the polyglottal, globetrotting 2007 album "Hey Eugene" is also interesting (if less oompah), and the band will be stopping by the Bay Area on tour at the end of this month.
Odds and ends
We're hiring! We're seeking an executive assistant. We're looking for a creative, organized individual with attention to detail, superior written communication skills and a sense of humor. Learn more about this unique opportunity, or please share it with someone who might be interested.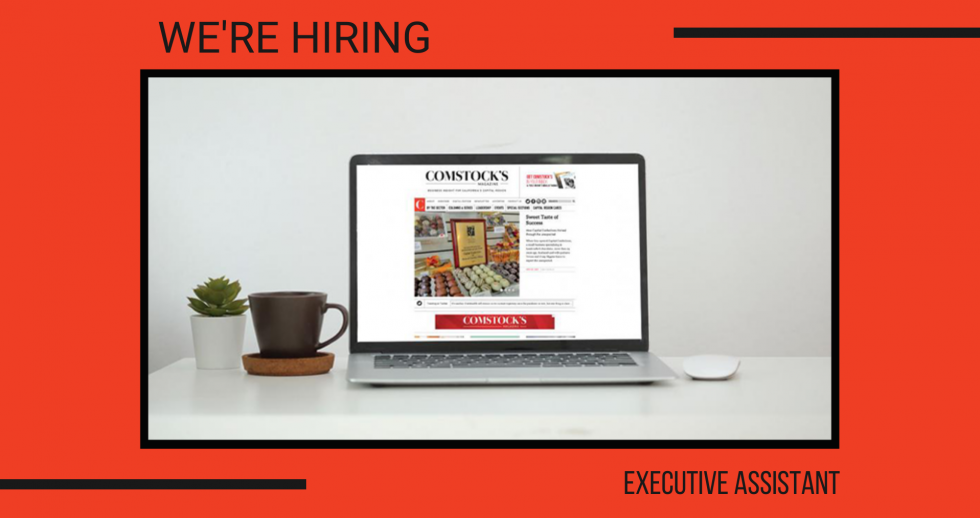 Don't forget to subscribe to the magazine to stay up to date on the region's business trends, and follow us on Instagram, Facebook, Twitter and LinkedIn for daily stories and extras.