When Payam Fardanesh talks about his company, Silk Road Soda, he sounds as if he's sharing stories about one of his children. In fact, Fardanesh deftly uses the analogy to describe his company, noting that he sees Silk Road Soda as an 11-year-old: The brand still needs his guidance; it's not ready to leave the nest just yet.
As he shares his winding path to where he is now — owner of Silk Road Soda, based in Roseville, which distributes organic, preservative-free Iranian sodas to 1,000 locations across the western U.S.— it becomes clear that his story isn't one of simply being in the right place at the right time. Those elements are important, true, but it's Fardanesh's tenacity that propels him forward.
In 1982, at age 10, he emigrated with his family from Tehran, Iran to the U.S., three years after the Iranian Revolution and two years into the Iran-Iraq War. "Things started getting more rough," he says. "My mom is American and I've actually seen her [dragged] out of a car before while they were checking it," he says, referring to checkpoints overseen by Ayatollah Khomeini's regime. He adds that it was pretty traumatic for a young child to witness these tactics.
Fardanesh's family built their new life in Woodland, which had a population of about 30,000 at the time. Tehran's population was closer to six million and Fardanesh recalls the culture shock. "I got here and I had a really thick accent," he says. "In those days, they used to teach it away. They don't do that any more."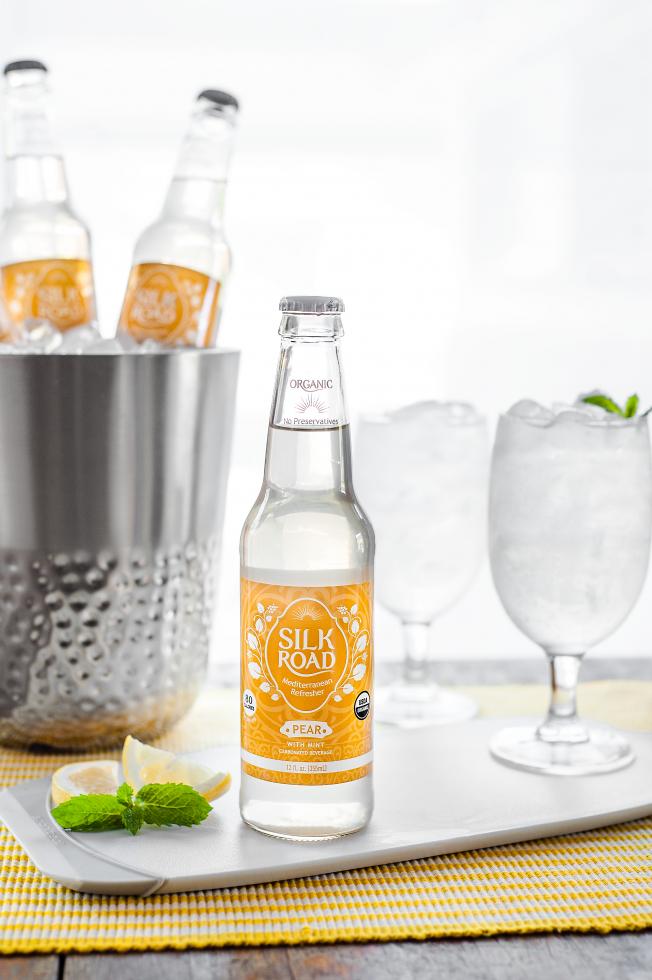 Eventually, his family moved to Natomas. He graduated from Rio Linda High School and then studied accounting at Sacramento State, which he thought would lead to a stable, well-paying career. He was on track to graduate with his degree at age 21 — but with just his last college semester left, Fardanesh was a passenger in a drunk-driving accident. He was in a coma for several days and ended up needing extensive physical, occupational, psychological and language therapy for over a year.
He graduated with his accounting degree three years later than planned, but he felt a sense of unease about his career path moving forward. "The wreck, I think, scrambled my brain, because my priorities changed quite a lot," he says. "I graduated in accounting and worked for the State [of California] for one year. And it was the longest, most miserable year of my life."
Rather than continue being miserable, he sought other options. "I have an uncle that was very high with IBM and he told me to go to Oracle and tell them that you would sweep their floors," he says. "So I did that. I went to Oracle, I said I would do whatever, and they put me in accounts receivable, which is like collections."
Soon after starting his job, he says he began handling large accounts, collecting $50 million to $100 million per quarter. Eventually, the sales team heard about his success in accounts receivable and offered him an opportunity to fill an open sales position. "I think that was the biggest move in my career at that point," he says. "They gave me extra money to go to Boston. That was kind of my first roll of the dice. I was newly married, had a new baby and went for it."
The 18-month commitment came to an end in 2001 and Fardanesh and his family moved back to the Sacramento area. Over the next several years, he continued to work in sales until for a couple different companies until receiving a severance package when one was sold. Meanwhile, a friend had started a software company and Fardanesh decided he wanted in. Between his severance package and remortgaging his house, he bought 10 percent of the company. "Within a year, they wanted me to stay so bad that they gave me another 10 percent, kind of on the house," he says.
Within two years, that company had grown to 17 employees and acquisition offers were on the table. Eventually, the partners made a deal to be acquired by Hill International, an American construction consulting firm, and Fardanesh continued working as the vice president of sales, while attending Sacramento State to earn his MBA.
By the time he left his job at Hill International in 2012, he and a friend from grad school had already been spending nights and weekends experimenting with flavors for a soda line that would become Silk Road Soda. The process took a lot of trial and error, especially since much of the recipe development was based on Fardanesh's memory of a drink his Iranian grandmother used to make and a combination of traditional recipes he found through research.
Those early days of the company put Fardanesh's tenacity to the test. The first batch of bottles — fewer than 50,000 units — came out in March of 2013 and he and his one employee drove the bottles around town and sold them directly to restaurants, bars grocery stores and farm stands. Along the way, they learned a lot about different versions of this traditional drink. "I found out that people in India drink it, and people in Greece drink it and people in Pakistan drink it," he says, adding that while his Indian customers prefered pomegranate, his Persian customers liked the cucumber flavor and those of Greek descent gravitated toward ginger.
He recalls how grateful many of his account contacts were to have a drink that reminded them of home. "I'd go to the Persian restaurants and I remember — it was super fun — I took it in and had it cold and ready to go," he says. "Then the cook in the back couldn't speak a lick of English — came out and kissed me."
To keep the traditional flavor without adding any preservatives, Fardanesh now manufactures the soda in Portland, Oregon, at a plant that has a 150-foot pasteurization tunnel. That allows him to keep Silk Road Sodas preservative-free. "People just put preservatives in their drinks and I didn't want preservatives, I wanted the sodas to go through that process," he says. "That's why people like the flavoring, because it's more pure. And I was trying to replicate a culture, I wasn't trying to replicate a fad. It's clean because that's the way I was given it when I was a kid."
The first grocery store to carry the drinks was Nugget Markets and Jeff Weigel, the local chain's direct store delivery buyer, remembers thinking that Fardanesh was onto something years before anyone else. "I met Payam back in 2013 when he and his business partner came in and brought me this new-wave soda and it was at a time when soda was getting some really bad press," Weigel says. "He came in with a healthier beverage that was traditional to him, but was new to this area. Nobody had really done what he's done in terms of flavor profile. It was also really refreshing to see someone who has a passion for what they do and we loved his story."
Over time, his products picked up even more support in the Sacramento region from prominent chefs like Michael Tuohy (now executive chef of the Golden 1 Center) and Patrick Mulvaney (of Mulvaney's B&L), and Silk Road Sodas were featured at the Farm-to-Fork Tower Bridge Dinners several years in a row. When Oprah.com featured the drinks in a 2014 food trends story, Fardanesh quickly realized he needed to manufacture much more soda than he currently had left in his stock.
So, he began reaching out to investors and hasn't looked back: Payam is still working with just one other employee as he carefully maps out the future of Silk Road Soda. While his cultural traditions happened to align with the current fad of clean food and drink, Fardanesh knows he'll need to continue to check in with himself and make sure his business is ready for the next steps.
That's where seeing his business as an 11-year-old comes into play — he talks about the future of Silk Road Soda as one where the equivalency of adulthood for a business like his could mean some form of acquisition or brand partnership. But according to him, his business is still a pre-teen that needs his presence.
"I — gosh, it's hard to say this — I don't feel the opportunity has exhausted itself yet," he says, adding, "I'm not done. I've had a business and I've sold it and I've worked in high tech in sales and traveled the globe. There's a sense of calmness. I'm not in a rush."
Follow our writer Jennifer Snyder every month as she speaks with people in the Capital Region who have taken unconventional career paths to get to where they are today.