There's a station on the lower end of the FM dial in Sacramento with a format like no other local classic or alternative rock station.
In an era where every major commercial radio station seems to be playing a tightly-curated list of the same few hundred songs, sticking to a tight format, this one's different. There are deep cuts from Bruce Springsteen; songs released in recent years from classic acts like Bonnie Raitt or Tom Petty, or contemporary ones like Death Cab for Cutie or Cold War Kids — and a whole lot of blues.
Welcome to the resurrected K-ZAP, a rebrand of a classic Sacramento station (which officially operates with a call sign of KZHP at 93.3 FM, since there is a licensed KZAP at 96.7 FM near Chico.) The old station went on air in 1968, becoming "a staple on Sacramento's air waves for almost 25 years before going off the air," according to Capital Public Radio.
The tiny 50-watt K-ZAP, which began broadcasting July 8, 2015, is one of several low-power stations that have sprung up in the past decade in Sacramento, with Congress and the Federal Communications Commission making more low-power FM licenses available. These aren't 50,000-watt or above behemoths like some of the largest local radio stations, nor are they trying to be.
K-ZAP co-founder Dennis Newhall, 71, says he and his battalion of volunteer DJs are doing a labor of love. "We felt like, with classic rock stations playing the same 300 songs over and over and over and over, people weren't getting what they used to … which was rock and roll music from the past," Newhall says. "But mixed in with a lot of stuff that's moving us into the future." Newhall also hosts a one-hour weekly show on Capital Public Radio, "K-ZAP on CapRadio," which focuses slightly more on newer fare but is overall representative of his station's sound.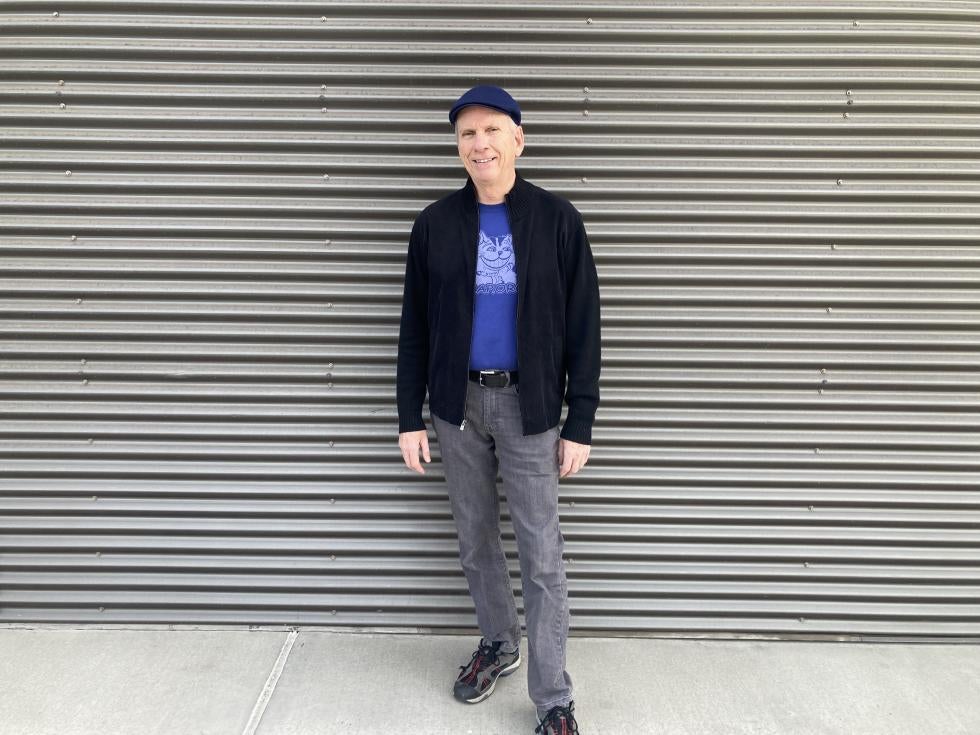 It used to be incredibly difficult to get low-power FM licenses, with the FCC sometimes reluctant to make licenses available even on empty frequencies. This might have been due in part to the potential for signal interference with licensed stations that might be operating faintly from far away.
Occasionally in the days before more low-power licenses came available, pirate radio stations popped onto the air to fill the gaps. There was KNOZ, an underground hip hop station that operated at 96.5 FM in the mid 2000s, spinning acts like Mac Dre or Keak da Sneak before they were well known. Station operators didn't have a license but also didn't try to hide what they were doing. They even organized a charity coat drive at their headquarters, a 16th Street storefront in Midtown Sacramento, before getting shut down by the FCC in 2006.
Four years later, Congress passed the Local Community Radio Act, which then-President Barack Obama signed into law Jan. 4, 2011. Today, there are 37 active low-power licenses across 10 FM call signs in Sacramento alone, with low-power stations also operating in Nevada City, Davis, Woodland and other cities around the region, according to an FCC database.
The emergence of low-power stations, whose signal strength is restricted so they don't encroach on larger competitors in different areas, doesn't appear to be an issue for people like Joe Berry, president and CEO of the California Broadcasters Association.
"From the broadcaster's perspective, it's all a question of the spectrum room. If the stations are allowed to exist in there, if they're not going to bump up against existing stations," Berry says. "They are just one more player in the broadcasting screen."
With KNOZ long gone, community radio station KUBU now operates legally on 96.5 FM with a low-power license, as a part of the Sacramento Community Cable Foundation, which also includes community television station, Access Sacramento. The foundation's executive director Donna Girot says that KUBU just renewed its license and that there was no question of not doing so.
"Our core values are inclusion and diversity and originality and globalism," Girot says. "So we have a vested interest in making sure it succeeds."
The definition of success might sound a little different than what investors of a giant like Audacy, Inc. (formerly known as Entercom Communications Corporation) or iHeartMedia, Inc. (which used to be Clear Channel Communications) could expect.
Out in the Yolo County Delta, beyond West Sacramento city limits, Tiffany Powell has kept KJAY going through the pandemic. Her low-power station, which broadcasts on 98.1 FM and simulcasts on AM 1430, caters a range of different groups, with Hmong, Russian-language, and other programming. She's considered adding Ukrainian programming in recent months.
"In general, radio serves a community," says Powell, who will be at Hmong New Year celebrations at Cal Expo in late November and is considering getting a booth for her station. "So as long as we focus on serving the community, then that's, you know, I feel like what radio's purpose is."
Gregg Skall, a Washington, D.C.-based telecommunications attorney who's worked with the California Broadcasters Association, says he hasn't seen any FCC orders for a new window of licenses. Skall admits that none of the low-power stations he's represented are still in existence. In general, with low-power stations unable to sell traditional advertising, it's a tricky but not impossible business model.
"I can certainly see a future … but it takes a committed community that wants it and will support," Skall says. "They can't operate like a commercial radio station, they can't go out and sell advertising to drink Coca-Cola, buy automobiles. They can provide very useful information about their local community. And a lot of large communities desperately need that sort of a voice."
With small signals, the listenership for low-power stations is also a sliver of what the giants get. Newhall estimates that K-ZAP averages anywhere from several hundred to 5,000 listeners at any given time. He runs the station as a nonprofit, with extra money going toward music education nonprofits such as Blues in the Schools and Girls Rock Sacramento.
"We're not pretending to be the market leader," Newhall says. "We're trying to super serve our little niche. And we seem to make a lot of people happy and chalk it up. We had a lot of people come by and say that we are their station. Which is one of the reasons why people keep doing this when you hear that. Somebody's out there listening to me."
–
Get all our web exclusives in your mailbox every week: Sign up for the Comstock's newsletter today!