The menu of Tequila Museo Mayahuel in downtown Sacramento has a bit of a pan-Mexican feel, from Yucatan cochinita pibil to pipian mole verde from the Puebla region. But if you pay closer attention you will note several dishes from the verdant state of Michoacán, including one named for the hometown of Ernesto Delgado, the proprietor of Mayahuel (and La Cosecha, Mesa Mercado and the upcoming West Sacramento spot La Ciudad): "carnitas de Atacheo de Regalado Michoacán."
Delgado lived in the village of Atacheo de Regalado until about the age of six — his father farmed tomatoes, corn and strawberries — and he recalls it as a bucolic idyll where his family bartered for goods. "I remember my mother would send us to buy queso from our aunt that had cows," he says. "You went to this farmer for this, that farmer for that. There wasn't grocery stores."
Mayahuel is one of many Mexican restaurants in the Capital Region offering regional specialties from their owners' hometowns instead of sticking to Cali-Mex standards like burritos and tacos. In addition to introducing diners to new dishes, these restaurants are serving a large population of immigrants and their descendants looking for the flavors of home. According to the 2020 census, nearly 18 percent of the population of the Sacramento-Roseville-Folsom metro area is of Mexican origin — over 400,000 people. With that kind of strength in numbers, it makes sense that the area could support not only many Mexican restaurants, but also the kind of regional specialization you see when a population reaches a certain density.
"Anywhere you have Mexicans, there's always going to be regional variety."

Gustavo Arellano, LA Times reporter, "Ask a Mexican" columnist
As LA Times reporter and "Ask a Mexican" columnist Gustavo Arellano says when asked to comment on the diversity of cuisine in Sacramento: "Anywhere you have Mexicans, there's always going to be regional variety."
A green state known for carnitas and Monarch butterflies
Perhaps the most unique regional dish at Mayahuel is also one of the simplest on the menu: enjococado. A pure marriage of masa (in the form of a supple blue corn tortilla) and dairy, the dish is a study in creamy textures. Usually, this dish uses jocoque, a yogurt-like fermented milk product which may have a Lebanese influence. The enjococados at Mayahuel use a different dairy product, requesón (described on the menu as "like ricotta"), instead.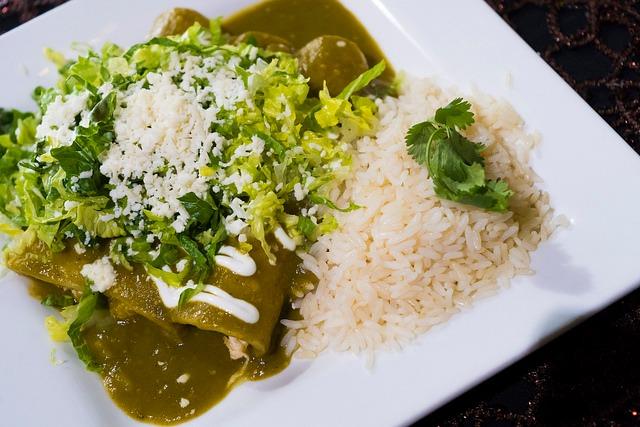 This dish is an attempt by Delgado to capture the memory of a simple childhood snack, given from mother to son, that evokes a whole world. "Jocoque was special to me because I grew up with it," he says. "I would never eat jocoque enchilada-style like we have it here. It was always simply on a tortilla with sal."
Another Michoacán regional dish only found at one location in Sacramento is morisqueta, a rice dish from the city of Apatzingán. At Molcajetes Apatzingan on Franklin Boulevard, it's served with on-the-bone, chopped pieces of pork ribs, as it is at open-air food booths in Michoacán, where the rice is pillowy-soft and fluffy. The rice at Molcajetes Apatzingan is perhaps not as tender, but it serves to soak up the spicy, soupy sauce that the pork niblets are adrift in. The sides are chunky refried pinto beans and chopped cabbage topped with crumbled cotija.
Molcajetes Apatzingan also serves Apatzingan-style enchiladas, simply filled with cheese and chopped onion. It's topped with a tart guajillo sauce and more cabbage, and accompanied with roasted chicken and chile-dusted potatoes.
Two capital cities, very different cuisines
The elegant, subtle food of the state of Oaxaca is not that common in the Capital Region, outside of Mezcalito Oaxacan Cuisine in Rocklin. Sacramento has Panaderia La Jerezana in Del Paso Heights, which sells baked goods such as bolillos and conchas. The bakery doubles as a taqueria that serves Oaxacan-style mole and tlayudas.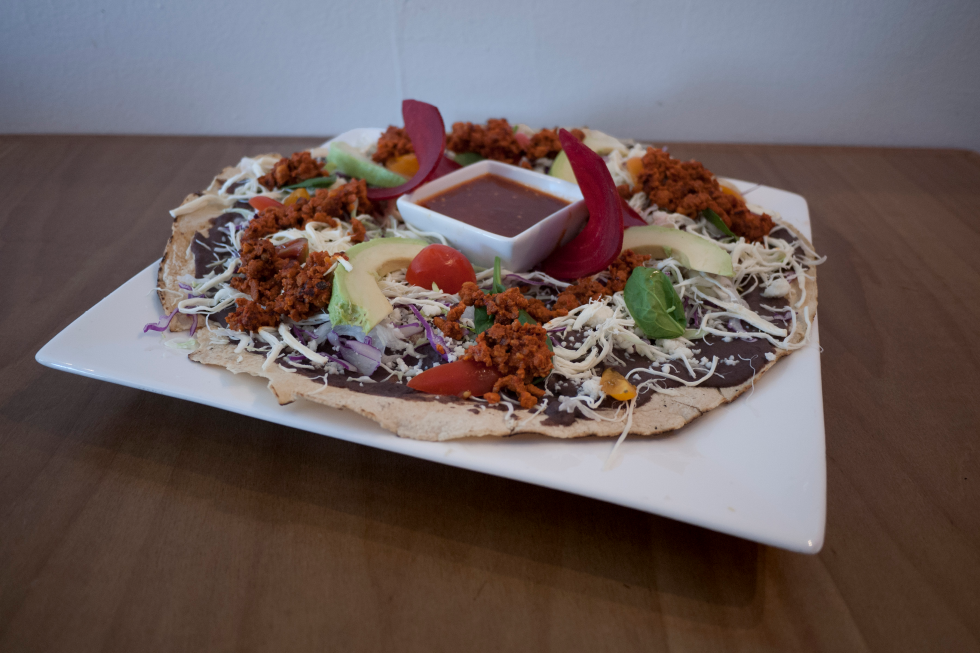 There's no dine-in option, and the tlayuda adobada comes in a giant, take-out pizza box. A thin, crispy masa base is lightly smeared with beans and studded with quesillo chunks, slivered white onion and avocado, and pieces of adobada (marinated pork). Then the whole thing is sprinkled with shredded iceberg and doused in crema. It's big, it's splashy, it's a blast to eat.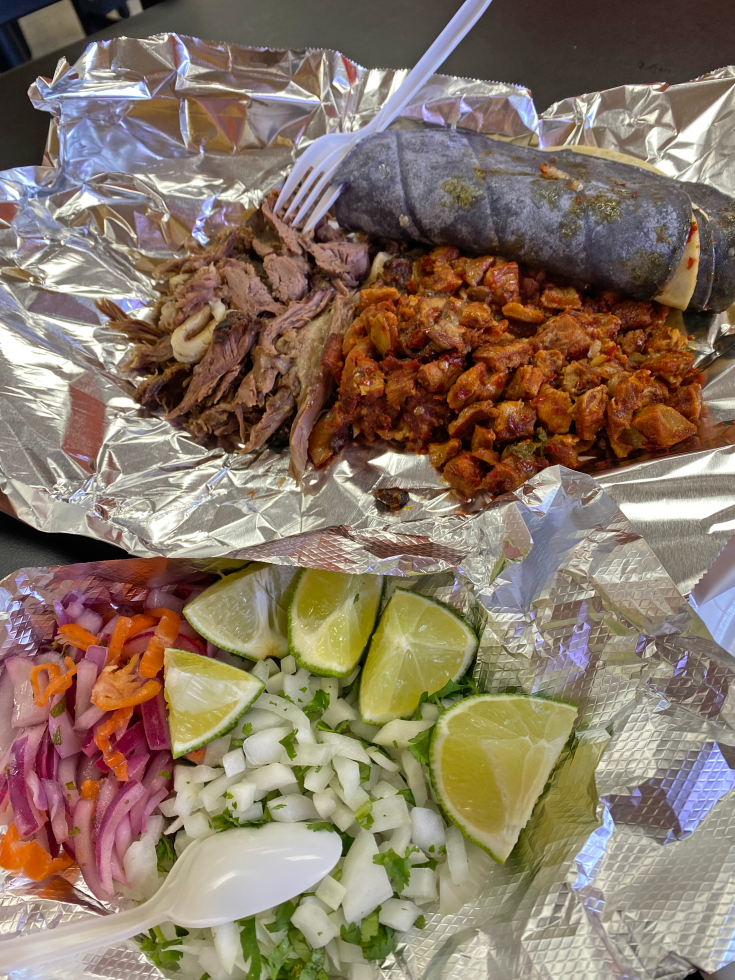 A cuisine better represented in the Capital Region is that of Mexico City. For a kind of barbacoa associated with the Mexican capital, head to Lalo's Restaurant on 24th Street on the weekend. Friday through Sunday, Lalo's serves Mexico City-style barbacoa, which is lamb, slow-roasted while wrapped in maguey (agave leaves). This barbecued meat, while delicious, is found at other places, but the unique dish at Lalo's is barbacoa de panza (also called pancita).
Described by the server as "a mix of meats: the innards of the sheep," it's a riot of textures and earthy flavors. The chopped bits — heart, lung, liver, intestine — are slick with chiles with the chewy bits of tripe yielding the tastiest bites. All barbacoa orders come with a pliable pile of blue and white corn tortillas and a trifecta of chopped onions, cilantro and habanero; add an order of consommé in which to dip your tacos.
A big city where meat swims in its own juices
Now for a hop from Mexico's biggest city to its second biggest: Guadalajara, the capital of Jalisco. The small chain Taqueria Hecho en México, which has a branch on Stockton Boulevard, serves the Jalisco-style dish carne en su jugo, or meat in its juices. It is a rich, briny stew of chopped meat, pinto beans and bacon in a tomatillo broth, garnished with avocado and served with handmade tortillas. It is hecka rich and savory, and so salty you'll want to wash it down with plenty of water.
Is there a Mexican dish unique to the Capital Region? Arellano, who wrote a 2018 Eater piece on Mexican food in the Central Valley, suggests it might be the kind of gorditas served from Bakersfield to Sacramento, which are smaller than most made across Mexico and in Southern California. One reliable place to get gorditas in the area is the food truck Chabelita's Antojitos Mexicano.
The truck's endiabladas gordita is filled with chunky refried black beans, abundant melted quesillo, and chopped jalapeño, onion and cilantro. About the size of a dessert plate, it arrives searing hot from the griddle, encased in crispy, puffy masa.
"It was a very varied and very delicious scene, and sadly work doesn't take me up to Sacramento," Arellano reminisces of his last eating trip to the city. "But if I had to go to Sacramento again, I know I wouldn't be lacking great options for Mexican food."
–
Stay up to date on business in the Capital Region: Subscribe to the Comstock's newsletter today.