Trinette Marquis, executive director of the nonprofit California School Public Relations Association, worked in public relations for tech companies like Lockheed-Martin and Maximus, as well as for the California Department of Public Health, before taking on her current role. "I had done all the things I thought you should to have a successful life, but it felt like something was missing," she says. "At the end of the day, my work didn't feel that it was making the world any better — something I didn't realize I needed."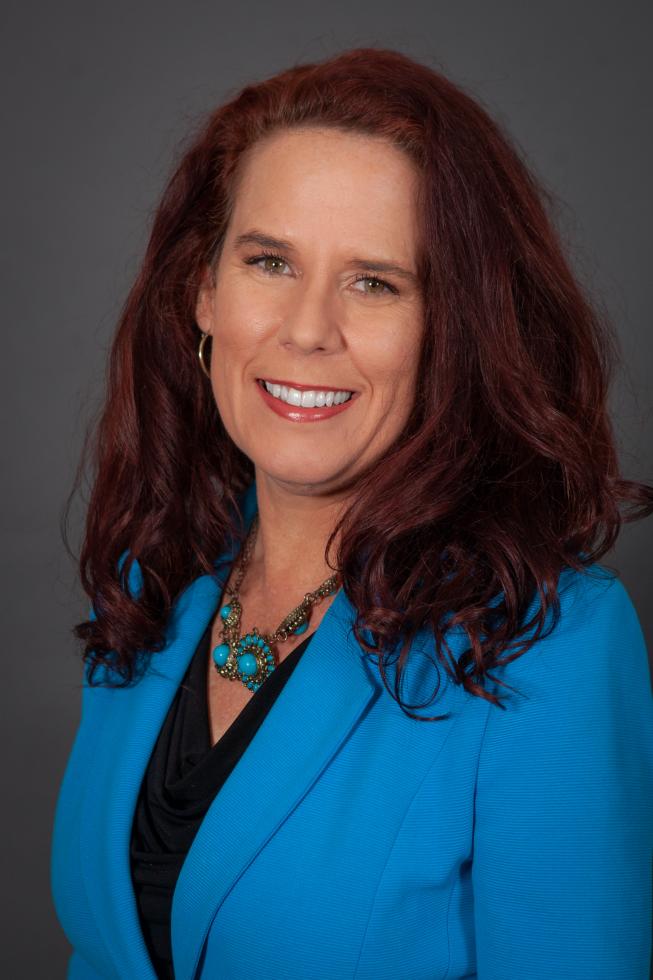 CalSPRA topics span from strategic communication planning to how to communicate sensitively with families in a crisis. It also facilitates staff engagements and mentorship matching. Working with education professionals in schools, districts and county agencies, Marquis supports the invisible communication line between schools and families. This includes regional events, an annual CalSPRA Conference and online professional development training.
Marquis is the first full time, salaried executive director to be appointed to CalSPRA; she was elected to the leadership role after volunteering and serving on the board for many years. In a little over a year and a half since her arrival, she has grown membership for the organization from 450 to 700 members.
"I am incredibly lucky to have an amazing group of volunteers to work with in CalSPRA, from our executive board to regional chairs and people who volunteer for a committee or specific project," she says. "I spend a lot of my time and energy creating the conditions that maximize their efforts. When supported, they multiply our reach and impact enormously."
In addition to her work with CalSPRA, Marquis runs her own business, School PR Pro, and teaches a public speaking course at American River College. She also teaches communication and PR courses at Sacramento State. A current student group there is doing communication projects for rural school districts, including PR messaging and social media.
Marquis also has two books to her name. Her first, "Engaging Data: Smart Strategies for School Communication," came about "as a result of my interest in data-driven PR decisions and the presentations I was making all over the country on the topic," she says. "I thought a book would help get these practical tips into the hands of the people who need it."
She co-authored a second book, "The Communicating Principal: Practical Strategies for School Leaders," with her fellow PR professional, Natalie Nash, who works with the Illinois State Board of Education. The book covers topics such as "conflict management, customer service, marketing, internal communication and any other topic we thought school principals could use in their tough role," she says. She reflects that writing has helped her "move beyond just supporting PR professionals to supporting anyone in schools responsible for communication."
Leadership "is not just about the individual work you do anymore, it is about empowering those around you," she says. "I also think it is important to take care of yourself, mind, body and spirit."
Julie Ann Howlett is a freelance writer who specializes in business, tech and STEM.
–
Get all the stories in our annual salute to women in leadership delivered to your inbox: Subscribe to the Comstock's newsletter today.