By: Vanessa Labi
"It's impossible to wrap the mood among voters of color into one convenient paragraph," writes Comstock's contributor Ed Fletcher in his November politics feature. Still, he goes on to break down the factors influencing the concerns of Black, Latino and Asian American voters, interviewing analysts who underscore the importance of looking at even smaller subsets of voters, and activists about what they care about on the ballot.
One of those analysts is Sacramento-based Mike Madrid, who points out that the term "minority voters" is no longer current because the majority of the state's population (and 45 percent of likely voters) are Black, Latino and/or Asian American. He hopes that politics will shift to allow groups to understand each other and share power. "Once you don't have the power structure and control the culture, it's different," he says.
Although parsing out diverse political identities can be complicated, and understanding how race affects voting behavior is complex, it's clear that power among certain segments of voters is growing. Read Ed's timely feature here.
Here's the rest of the Capital Region Rundown:
Editor Judy Farah reflects on the Sacramento Kings' thrilling, then frustrating history and considers the city's potential to break away from its stereotypes; a Midtown dog boutique organizes a Halloween-themed paw-rade for dog owners and their costumed pups; a surrealist painter with a studio at the Arthouse shares how she reinterprets the form through a feminist lens; a former Pixar employee aims to produce visually compelling content for a Sacramento-based company that creates workplace training videos; and the Sacramento sports scene sees exciting developments for three local teams on one eventful night.
Recommendations from our editors:
In this section we editors share what we're reading, listening to, watching or even eating. Here's what we're consuming this week:
Judy: An auction for hundreds of possessions of Sacramento native daughter Joan Didion, including notebooks, art and furnishings, will be held in New York City on Nov. 16. Didion, who died last year at age 87, was born in Sacramento and attended McClatchy High School. Didion was one of my writing inspirations. I absorbed her words in "The White Album" and often turned to her many books to be inspired. You can start bidding on the items now online. Part of the proceeds will go toward the Sacramento Historical Society. Closer to home, a statue of Joan Didion will be unveiled at the Golden 1 Center on Nov. 10.
Jennifer: Planet Money, the NPR podcast on the economy and how it underpins our lives, recently did a two-part series on the music industry that led to the belated release of Earnest Jackson's "Inflation," a song from the 1970s that applies equally well to our current moment. Listen to the song on Spotify or Apple Music to help songwriter Earnest Jackson get the attention he deserves!
Vanessa: Last weekend my mom and I were among 13,000 people to attend the 13th Annual Panteon de Sacramento, a Día de los Muertos celebration put on by the Latino Center of Art & Culture. The cultural center went all out with three packed days of folkloric dance performances, live music, vendors, food trucks, beautifully decorated altars and more. My mom is from Chihuahua in northern Mexico and doesn't have much of a connection to the Day of the Dead, but with the passing of several family members, we thought why not get in on the tradition and commemorate our loved ones. I purchased a hand-painted skull, some palo santo to burn and a bouquet of marigolds to make my own ofrenda at home. Grief can be lonely, and coming together with others in such a jubilant celebration of life was a moving experience I won't forget.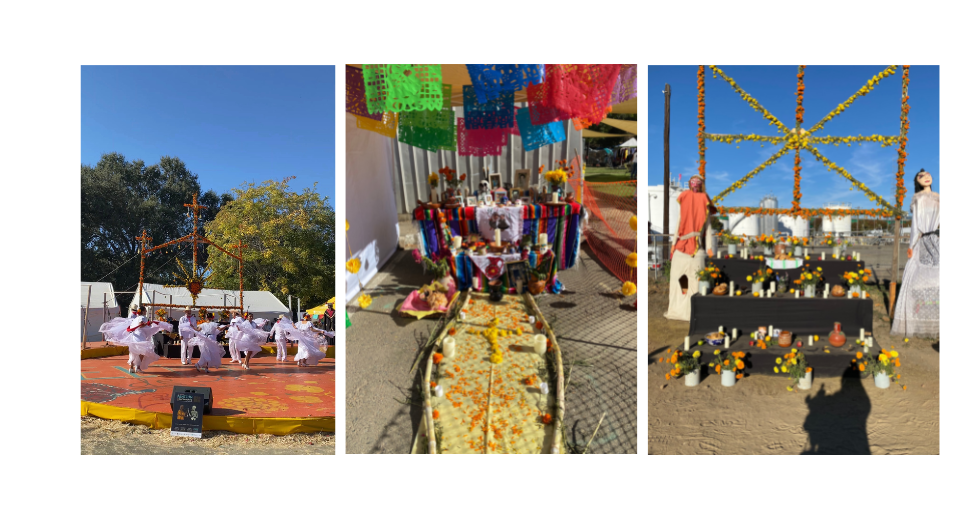 Odds and ends:
Nominations are open for Comstock's Women in Leadership issue, so send in your picks by Dec. 1! Don't forget to subscribe to the magazine to stay up to date on the region's business trends, and follow us on Instagram, Facebook, Twitter and LinkedIn for daily stories and extras.