By: Vanessa Labi
So far this year, we've looked at how global developments affect our region's business growth, advertising strategies, even our fashion landscape. In this month's cover story we're looking at a global-meets-local issue that's evident on a more immediate and material level — in our farmlands.
Yolo County's sunflower fields, those usually vibrant rows of photogenic flowers, are in distress due to a confluence of international and domestic factors, including the Russia-Ukraine War, global currency volatility and drought.
What does this mean for the future of our flower fields so synonymous to the Yolo region? And what does the war in Ukraine have to do with it?
Senior Editor Jennifer Fergesen visits M Three Ranches and Sean Doherty Farms to see firsthand how these tenacious tillers are doing their best to pull through the oil crisis, the fallout from a strong U.S. dollar and a third year of drought.
Here's the latest Capital Region Rundown:
Executive business coach Brett Sargent outlines his model for selling a business and retiring with ease; Yolo County sunflower farmers face challenges related to the Russia-Ukraine War and California drought; Comstock's president and publisher analyzes the relationship between local and international markets in a global economy; a grant supporting street food helps better represent the city's diversity; Hacker Lab's CEO shares what contributed to her decision to shut down the beloved maker space in a Comstock's exclusive; and Sacramento's jazz community throws its annual bash to honor the late local jazz fixture Johnny "Guitar" Knox.
Recommendations from our editors:
In this section we editors share what we're reading, listening to, watching or even eating. Here's what we're consuming this week:
Vanessa: Over the past few days I've been listening to the new album of a super obscure musician; maybe you've heard of her … Beyonce? The pop music juggernaut released "Renaissance" last Friday, and I love that it plays like one long club set, with each ballroom-infused track blending seamlessly into the next. While her most recent album "Lemonade" was more interested in social issues and pushing the envelope with its groundbreaking visual format, "Renaissance" is decidedly more celebratory (the record is a love letter to Black queer culture) and designed for dancing.
Jennifer: It's been a long time since I read through a 400-page novel in two sittings, but I did that this weekend with "Eleanor Oliphant Is Completely Fine" by Scottish author Gail Honeyman. While the plot is slim and the conclusion melodramatic, I found the misanthropic heroine so funny and unexpectedly appealing that I wanted to hang out with her all day.
Judy: I also just read "Eleanor Oliphant Is Completely Fine" and loved her quirky character that had me literally laughing out loud at times. But there is an intriguing dark side to the book too. In real life, I'm still on a high a week later after watching Sacramento Republic FC beat Kansas City in overtime, which advances them to the Lamar Hunt U.S. Open Cup finals on September 7th in Orlando. Is there anything more thrilling in sports than nail-biting penalty kicks? Congratulations, Sac FC, and bring that trophy back to Sacramento!
Odds and ends
We're hiring! We're seeking an executive assistant. We're looking for a creative, organized individual with attention to detail, superior written communication skills and a sense of humor. Learn more about this unique opportunity, or please share it with someone who might be interested.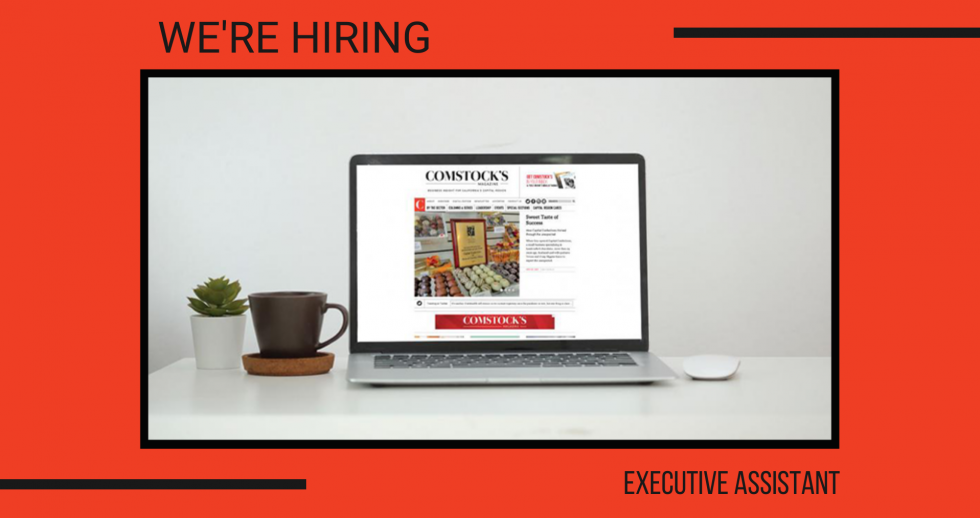 Don't forget to subscribe to the magazine to stay up to date on the region's business trends, and follow us on Instagram, Facebook, Twitter and LinkedIn for daily stories and extras.