2020 may have thrown fashion for a loop, but since 2021 the fashion industry has been booming, with a year-over-year increase of more than $61 billion.
So fashion is on the rise, but in what direction?
The answer is murky, with a spectrum of styles expanding in disparate directions. Just as the superabundance of niche streaming services obliterated our once-shared foundation of network television, the hyperspeed of digital trends has transported us to a universe of possibilities.
To reflect the broad range of tastes, Capital Region designers and retailers are embracing the internet and the hyperlocal. Streetwear, too, has deep roots in the region, with designers reflecting locals' appetite for the nostalgic, luxe or downright campy. Read Assistant Editor Vanessa Labi's feature to learn more about how Cuffs, Getta Clue, Samuel Rose, Rosen and YoYo Bazaar are positioning themselves in the market.
Here's the latest Capital Region Rundown:
A beloved Live Oak candy shop has reopened after tragic circumstances; human connection is the throughline in the schedule of Randle Communications President and CEO Jeff Randle; Metro Edge Program Chair Taylor Toledo guides young professionals along a path that is anything but linear; fairgoers and food vendors are enjoying the return of the California State Fair despite inflation; Sacramento designers and retailers are embracing the internet and the hyperlocal to reflect a broad range of tastes; we talk to some of Sacramento's standout streetwear designers about their craft and business operations.
Recommendations from our editors:
In this section we editors share what we're reading, listening to, watching or even eating. Here's what we're consuming this week:
Vanessa: I'm currently enjoying "Crying at H Mart," 2021's hugely popular memoir by Michelle Zauner, frontwoman of the indie pop band Japanese Breakfast. The crux of Zauner's reminiscences are about her mom (and her mom's food) as her connection to her Korean cultural identity. It's really beautifully and frankly written.
I saw Japanese Breakfast perform last year at Ace of Spades, and they'll be back (!) this September for the Farm to Fork Festival. And of course, since I'm always consuming something fashion-related, I would also recommend watching Zauner's whimsical "7 Days 7 Looks" video for Vogue.
Judy: The bright, brilliant orange monarch butterfly was recently ruled to be endangered by the International Union for the Conservation of Nature. There are simple things you can do to provide habitat for monarchs such as planting milkweed, their source of food, and pollinator plants such as zinnias and sunflowers, which I always include in my summer garden. More from the Save Our Monarchs Foundation.
Jennifer: I recently reread Virginia Woolf's "To the Lighthouse" for the first time since college. Slim and full of seaside imagery, it might be the perfect literary beach read. Woolf uses this imagery to build all manner of metaphors, but she also evokes the sea beautifully in its own right: "The sigh of all the seas breaking in measure round the isles soothed them; the night wrapped them; nothing broke their sleep, until, the birds beginning and the dawn weaving their thin voices in to its whiteness."
Back catalog throwback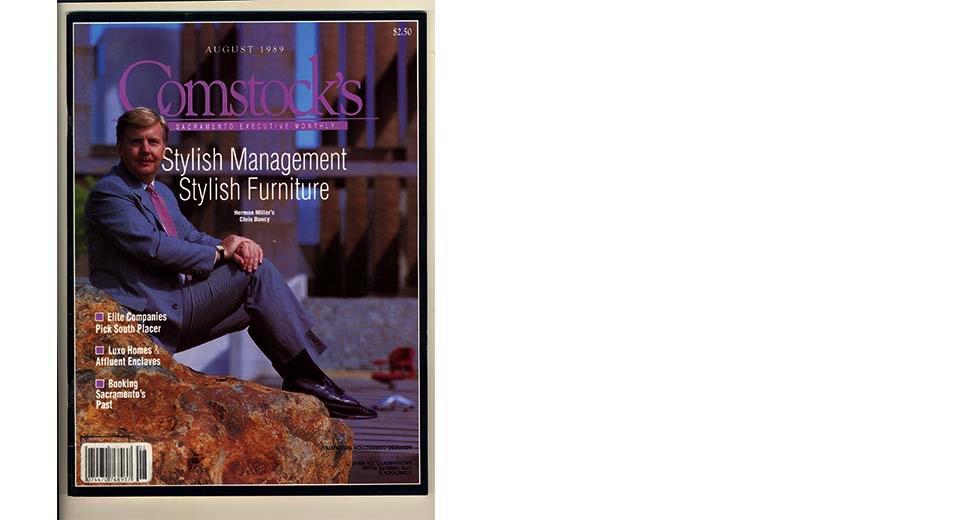 Every so often, we'll be sharing a blast from the past in the form of an old cover or photo spread! We thought we'd start with this cover from the summertime of 1989 that proves Sacramento has always had a little style up its sleeve. Our cover star was Chris Dancy, who spent 26 successful years with Herman Miller, the furniture company known for its midcentury modern aesthetic. Dancy passed away last year, leaving behind a legacy of service to Capital Region nonprofits and public service organizations in Rocklin.
Odds and ends
We're hiring! We're seeking an executive assistant. We're looking for a creative, organized individual with attention to detail, superior written communication skills and a sense of humor. Learn more about this unique opportunity, or please share it with someone who might be interested.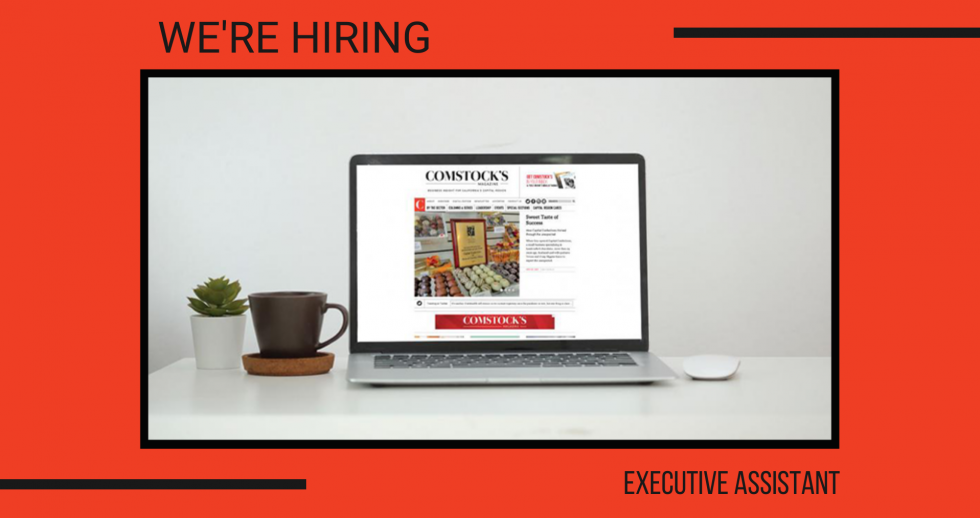 Don't forget to subscribe to the magazine to stay up to date on the region's business trends, and follow us on Instagram, Facebook, Twitter and LinkedIn for daily stories and extras.